Topic 2: Balancing Sports and Studies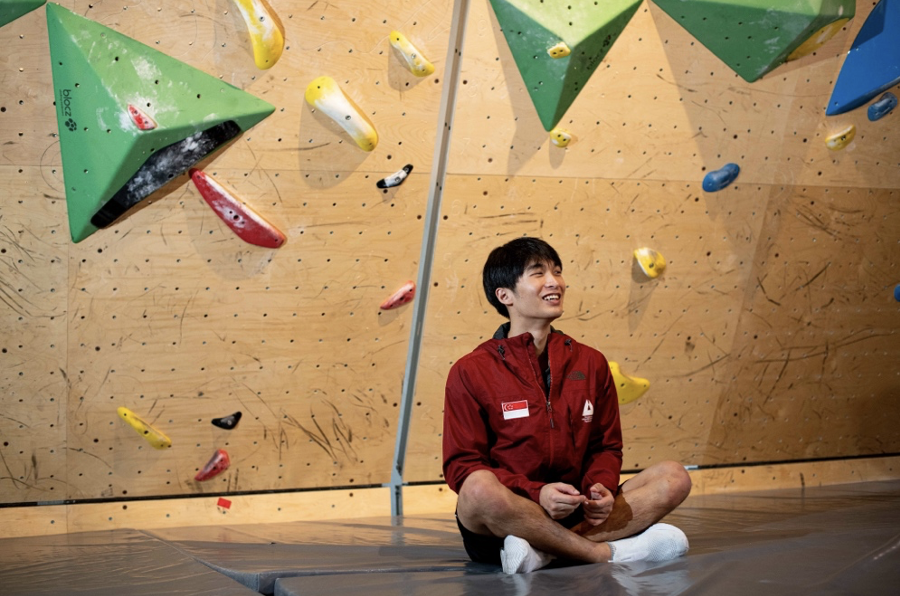 How do you manage your time between sports and studies?
I have learned to use every single bit of time. Sometimes I do my homework in the car, or I have a meal in the car. Friday is my busiest day. I have a gym session in the morning from 10 am – 12 pm, then I have to go to school from 1 – 5 pm. So I have to eat my lunch in the car. Then afterwards, I have my Fit Bloc team training from 5 – 8 pm. So I also have to rush down from school to Fit Bloc, and then eat afterwards. So I guess that's one example of being busy.
I have to sleep at least 8 hours, if not my training sessions would be bad or inefficient. I'd say I'm pretty effective with enough sleep, so it's something I have learned to prioritise.
I have a daily planner from Muji, and I've been using that every year since 2017 or 2018. I use that to plan my time schedule out everything.
I like to finish my assignments early. So when I'm given them, I just submit them as soon as possible, and then I don't have to think about them anymore. I have done assignments right as they were given when I'm still in class. I would start doing them to quickly finish it so that I can get it out of the way and focus on training.
How do you deal with clashes in your schedule, especially in group projects?
I'm actually quite lucky to be in a very competent group. Sometimes, we will meet after my training, which can be around 10 – 11 pm or squeeze in pockets of time in between my sessions to discuss. It can be anything from 15 minutes to 1 hour. They understand the situation I'm in, and they're also very accommodating, so in that sense, I'd say I'm pretty lucky.
What were some instances when you experienced clashes between sports and studies?
For World Youth Championships in 2019, my exam ended on the day I had to fly off, so it was very rushed. I had to study for my exam and train for the competition, so that was a very hectic period. I prioritised training over studying, so I'm pretty sure I could have done better for the exam, but I just didn't have enough time.
Another instance would be when there was a national trial that I was competing in. I had an assignment due at 11.59 pm, and I was rushing through it because I had to arrive by 7.30 pm for the competition. I didn't get enough sleep that night, so that's another way (to get things done).
How important do you think is time management?
Even for a non-athlete, I think it's still very important. Because you want to get things done and you don't want to procrastinate. You don't want to rush through an assignment, so I'd say it's very, very important.
What advice would you give other student-athletes in terms of time management?
Plan your time well. Don't underestimate your assignments. If it's going to take 3 hours, just let it take 3 hours. Don't try to squeeze a 3-hour thing into a 1-hour slot, because it will drag over (time) and make you late for other stuff. Then your whole day is ruined because you have to push back everything.