Topic 3: Ryan's Sporting Journey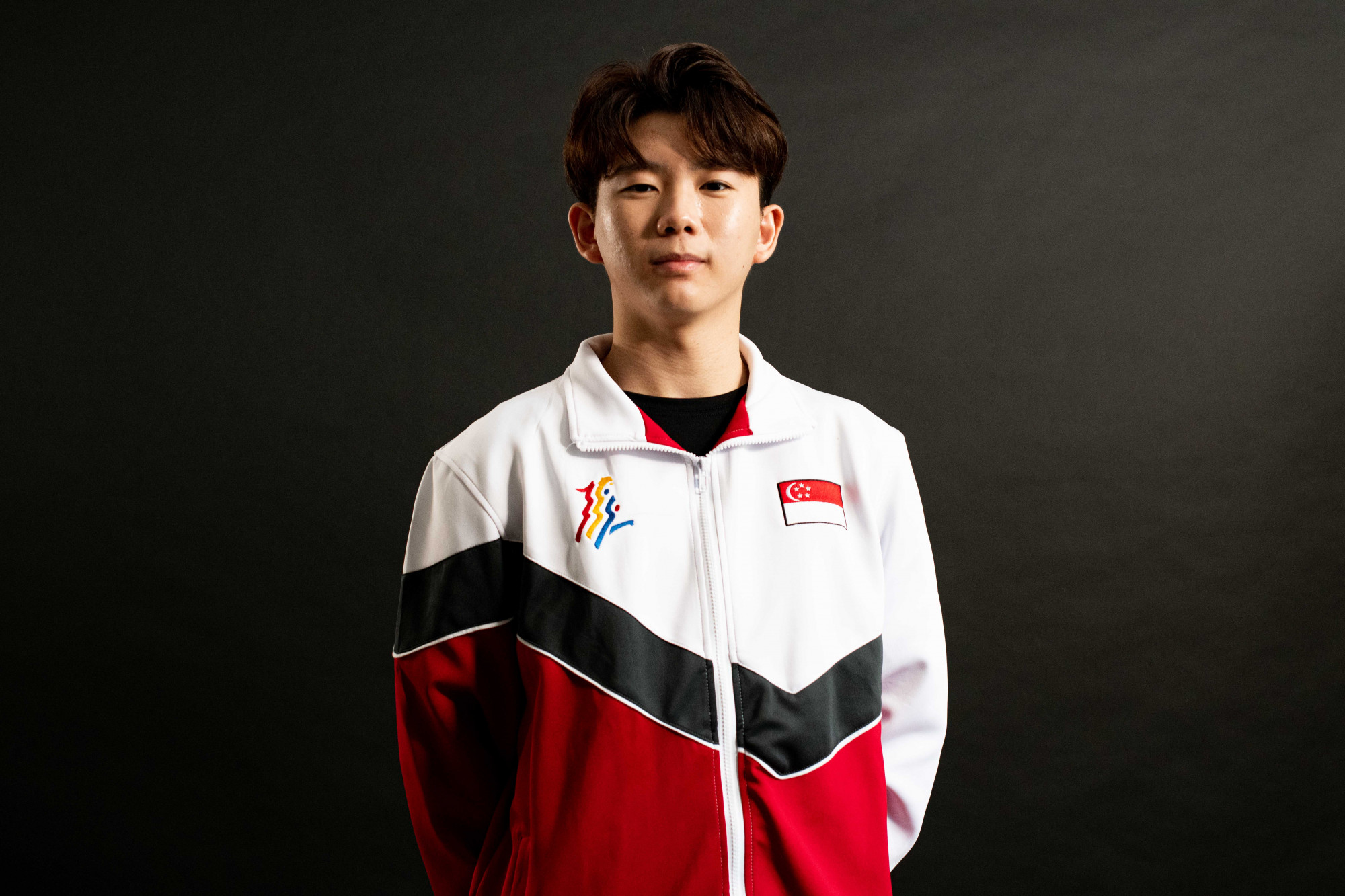 When did you pick up Sanda?
I picked it up when I just finished O-Levels. But it wasn't very hard for me to pick up Sanda because I used to do Wushu Taolu when I was very young, more than 5 years ago.
Moving from Wushu to Sanda, there's quite a big difference in terms of the concept of the sports, but because both are part of martial arts, I kind of had a background to work from, so it wasn't difficult to pick Sanda up.
How was it like picking up a new sport and also entering a new school at the same time?
It was quite an adventure, because I was in a new environment in terms of both sports and academics. So I had to focus on training but at the same time not neglect the social aspects, because in a new environment, I had to make new friends.
In poly, when you have close friends, it's easier to do group projects as well because sometimes, working with people I'm not close with is actually not very ideal. Usually the people who are closer to me understand my schedule, so they're perfectly okay with me not attending some of the project meetings.
However, if I work with other people who don't really know what my schedule is like, then they will think that I'm a very irresponsible team member. But I don't blame them because I can understand where they're coming from.
You mentioned that Hidayat is your Strength and Conditioning coach at NYSI. How has the S&C sessions at NYSI helped you?
Before I started receiving S&C sessions at NYSI, I'll have gym trainings under my coach at the Federation. Usually, our gym sessions would work on every aspect, exercises like bench press, push-ups, sit-ups, and battle ropes.
But ever since I started S&C training at NYSI, Hidayat has been helping me to target the areas or aspects I need improvement on. So I don't actually train areas that I'm already quite good in, such as certain muscle groups.
So for example, if my push-ups or core is quite weak, then Hidayat will have a programme for me that plans what needs to be trained. Through the weeks, he would also have some data to let me know whether I have been improving.
Have you experienced any COVID-related struggles?
In 2020, I was supposed to have my first international competition. The Federation committee actually set up quite a few plans for me.
There was supposed to be the World University Games, where I get to represent SP to compete in Thailand. There were quite a few trips planned to give me the opportunity to fly last year. Unfortunately, because of COVID, all these plans were cancelled.
I actually missed out on a lot of good opportunities for me to gain experience with fighters from other countries. But now that I think about it, it's actually not a very bad thing as well. Looking back at some of my training videos, I feel that I wasn't very prepared for international fights because athletes from other countries are usually more experienced and better than Singaporean athletes, because Sanda is not a very recognised sport in Singapore.
Despite not having the opportunity to fly last year, this gives me more time to work on myself, and prepare myself for any upcoming competitions that I have, be it this year, next year, or in the future. There're good and bad sides to this.
Tell us about your favourite failure.
It was when I lost my first Sanda fight in March 2019. As an athlete, nobody loves losing, everybody wants to win. Personally for me, back when I was taking part in my first Sanda competition, I had the mind set of, "I want to win because it's my first match. I want to start off this sport well." I wanted to win and trained quite hard for it. The coaches prepared me quite well for this fight.
But there were several factors that didn't allow me to perform at my best. I was quite nervous because it was my first fight, since I was fighting with a stranger. Back in training, I would usually spar with my teammates. Sparring with a teammate and sparring with a stranger from other clubs felt quite different. So, I was feeling quite nervous as well. And when you are nervous, you can't really pace your breathing and your movements well.
I remember I was doing too many movements, throwing punches that didn't even land or weren't even close to landing on my opponent. That kind of wasted my energy and stamina. So eventually I couldn't perform as well as I usually did in training, which resulted in my loss.
That was quite disappointing for me, and I felt like I let my coaches down, because I wasn't able to perform even 50% of what I usually did in trainings. So I felt quite sad and disappointed in myself for not being able to win.
After that when I went back to training, I would sometimes feel very frustrated over my loss. My trainings usually start at 730pm. I reported at 630pm, and from 630pm to 730pm, I would do skipping ropes, running, or lift some weights to vent my frustration and beat myself over the loss, because I wanted to be better.
My coach realised that I've been coming for trainings earlier, because I was already perspiring quite a lot by the time training started at 730pm. I think he knew that I wasn't very pleased with the results of my match. So he told me that it's actually very normal to lose. He told me that when he first started the sport back in his younger days, he also lost quite a lot. He said that in combat sports, that's how you improve, because you have to get 'beaten up' to learn to improve, so it's very normal that my punches didn't land and I got punched by my opponent quite a few times. So he told me that losing is just part and parcel of this sport, and sometimes it's not a very bad thing to lose, because losing is essential for one to improve and make a breakthrough of your ability.
Has anyone questioned you on what you're doing?
Some of my friends ask me, "Why do I want to go through this – feeling so tired every day, not having time for my studies, and why make myself so tired when I can actually relax in a poly life and chill?"
I think it all boils down to what I think is important to me. As long as I enjoy doing it, I don't think I am suffering. When I'm going through this process, training every day, it makes me happy.
Also, as long as I can juggle well between school and sports, it's not really a big issue.