Local University Education Pathway Webinar
The NYSI Athlete Life Management team organised a series of education pathway webinars for youth athletes and their parents. This series aims to give student-athletes insights into the education pathway options available. In these webinars, national athletes from different education pathways share how they made their school choices, what their schedules typically look like, and the different ways their schools have supported their commitments in balancing sports and studies.
In this Local University Education Pathway webinar, national athletes as well as student development staff from local universities were invited to share their personal experiences.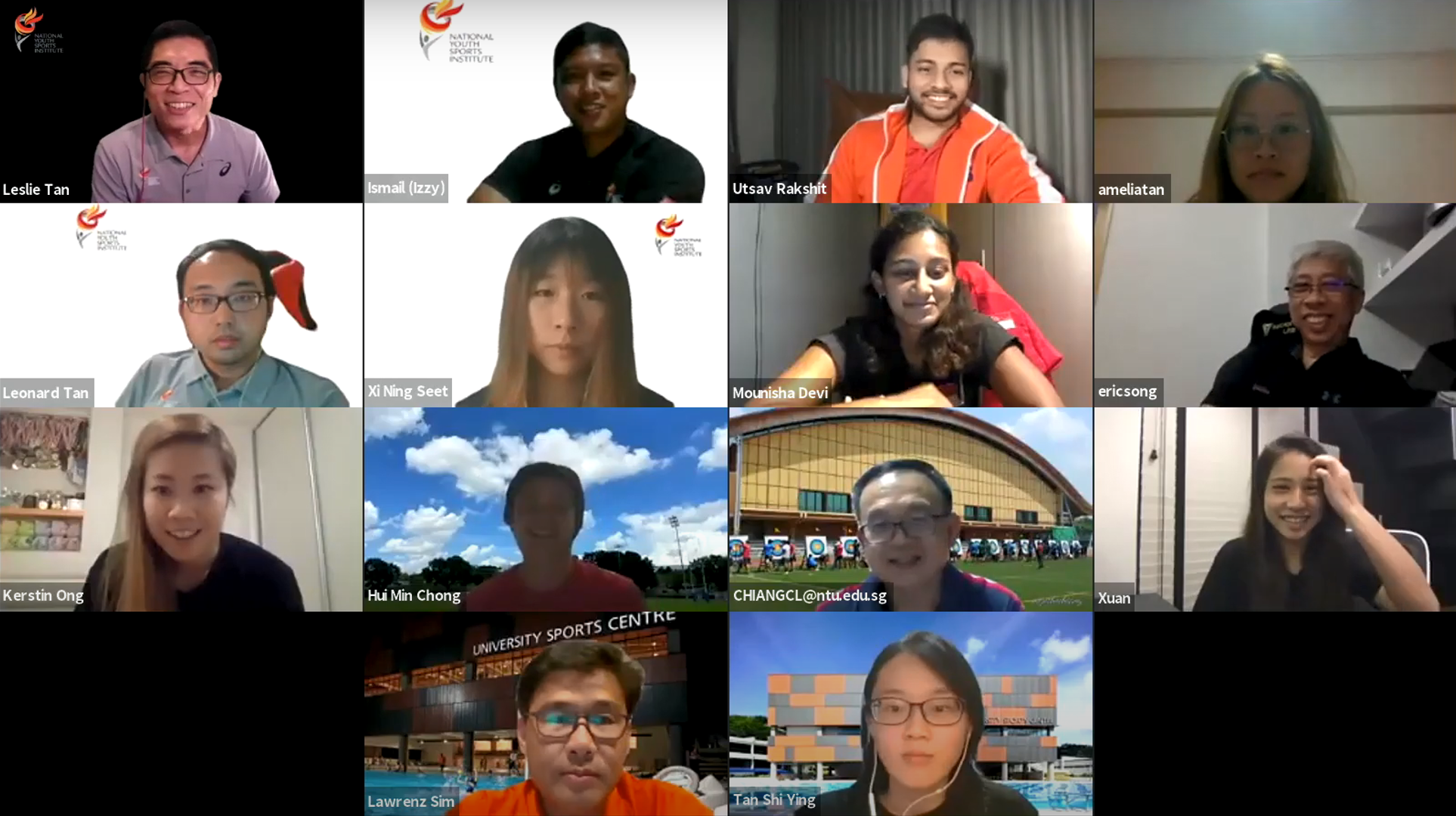 Utsav Rakshit (Cricket, NUS Law), Mounisha Devi (Waterpolo, NUS Medicine), Kerstin Ong (Athletics, SMU Business), Ng Xuan (Rugby, NUS Psychology), and Chong Huimin (Rugby, NTU Sociology) described their experiences in juggling sports and studies while studying at their respective universities.
Lawrenz Sim (Senior Associate Director, NUS Sport), Chiang Chai Liang (Assistant Director, Sports & Recreation, NTU), and Eric Song (Associate Director, Head of Sports & Adventure, SMU) also shared about their respective university's support system for national athletes.
Leonard Tan, (National Youth Head Coach, Swimming) shared his perspective on the impact of studying locally on his athletes' performance.
Theme 1: Introduction and background

Topic 1:

Introduction – Athlete Experiences

Topic 2 :

Why should I study in a local university?
Theme 2: Challenges as a student-athlete

Topic 3:

What are some challenges I may face as a student-athlete in balancing sports and studies, and how can I overcome these challenges?

Topic 4:

How do I keep myself motivated as the intensity in both my academics and sports increases?
Theme 3: Support from the universities

Topic 5:

What is taking a Leave of Absence (LOA) like?

Topic 6:

How do the local universities support student-athletes?