Thank you for support and participation in YCC 2018!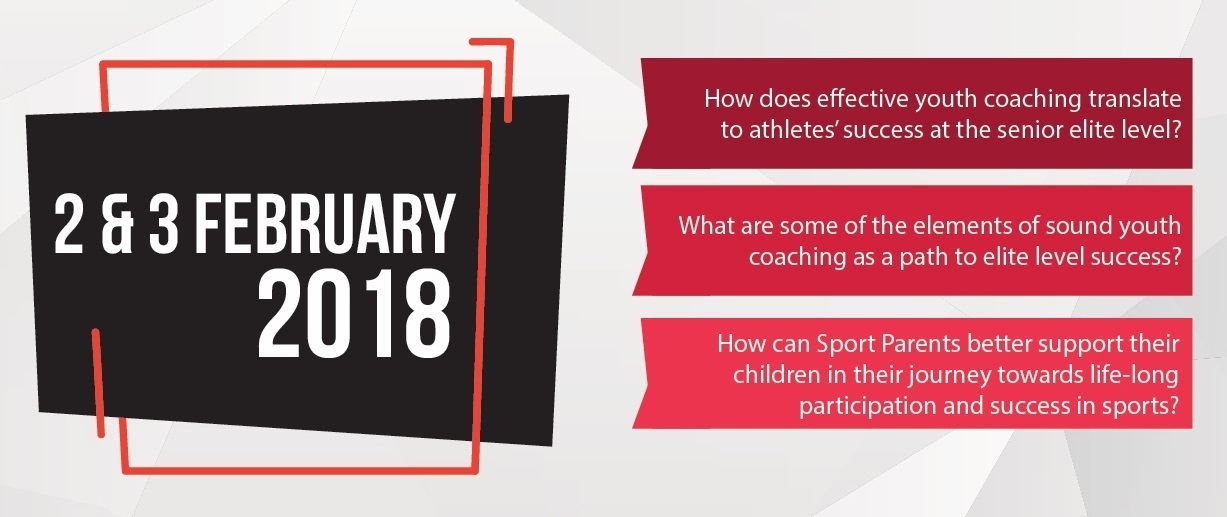 The 2nd edition of the NYSI Youth Coaching Conference is back with the theme, 'Effective Youth Coaching – The Path to Success'.
The conference will focus on effective and positive youth coaching and how it translates to athletes' success at the senior elite level. At the previous conference, we
broadened the meaning of success beyond competition success to include developing athletes in a more progressive and holistic manner for long-term performance success. At this year's conference,
topics such as elements and qualities of sound youth coaching as a path to elite level success will be discussed.
The second day of this year's Youth Coaching Conference is specifically for youth sports parents. As key supporters and influencers of these young athletes, this session aims to educate and inform the parents on sound youth athlete development and effective coaching. In this way, parents can better support their children in their journey towards lifelong participation and success in sports.
For any enquiries, please contact us at:

enquire@nysi.org.sg