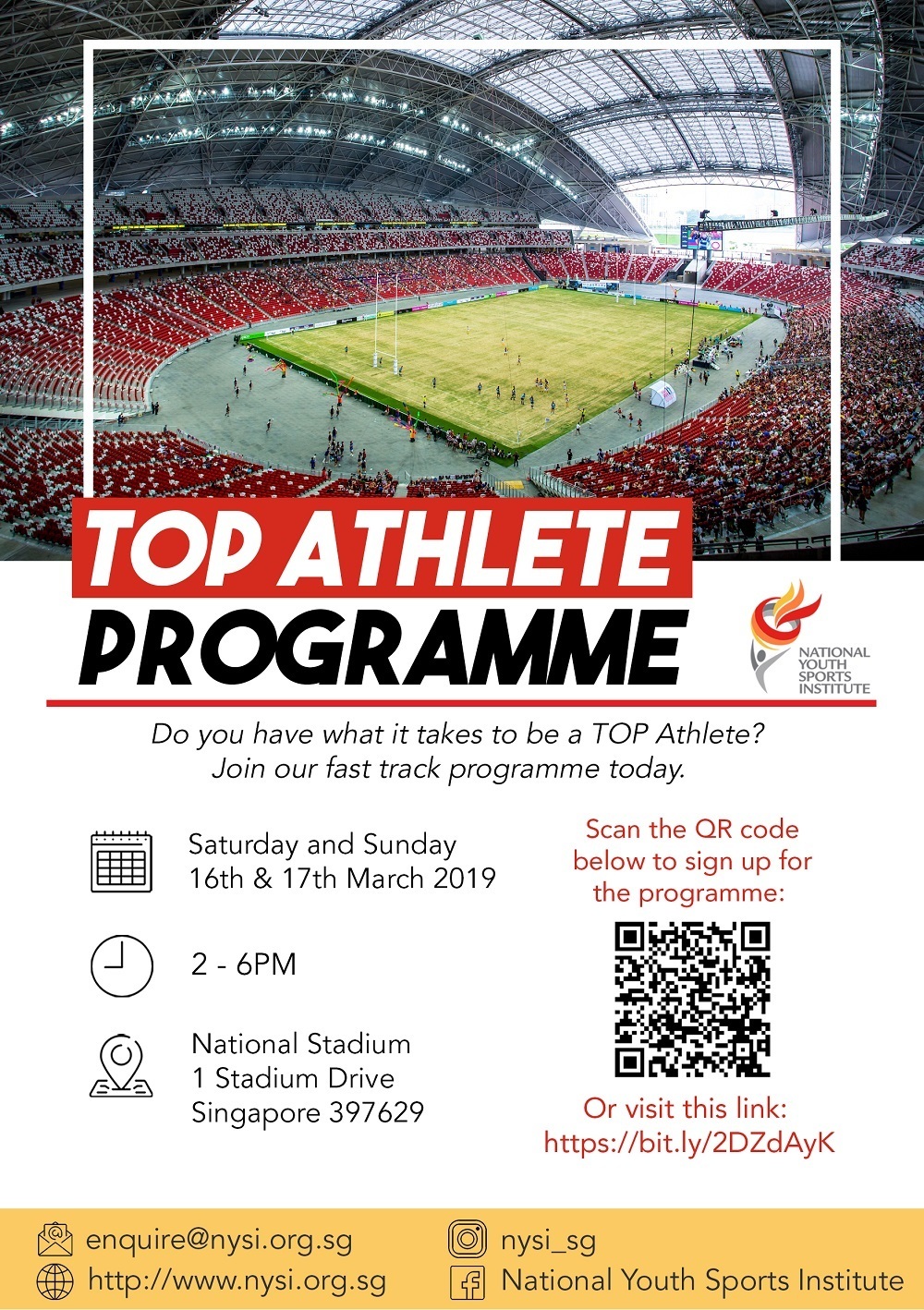 Are you a student-athlete interested in finding out what your physical strengths are? Then come down to the National Stadium on 16-17 March 2019 from 2-6pm to find out.
The National Youth Sports Institute (NYSI) is conducting testing for the TOP Athlete Programme. NYSI is looking for potential youth athletes who can compete at major games.
There will be 6 stations to test your physical abilities, such as the 40m Sprint, Vertical Jump, and Hand Grip strength.
All students and full-time National Servicemen (NSF) aged 16 to 23 are welcome.
If you make the cut, NYSI will invite you back for another round of testing.
Interested participants can register here or e-mail us at enquire@nysi.org.sg.
National Youth Sports Institute
(NYSI Hub @ Woodlands)
1 Champions Way
Singapore 737913
NATIONAL YOUTH SPORTS INSTITUTE
5D STADIUM LANE
Singapore 397778