NYSI Parents' Huddle on Sports Nutrition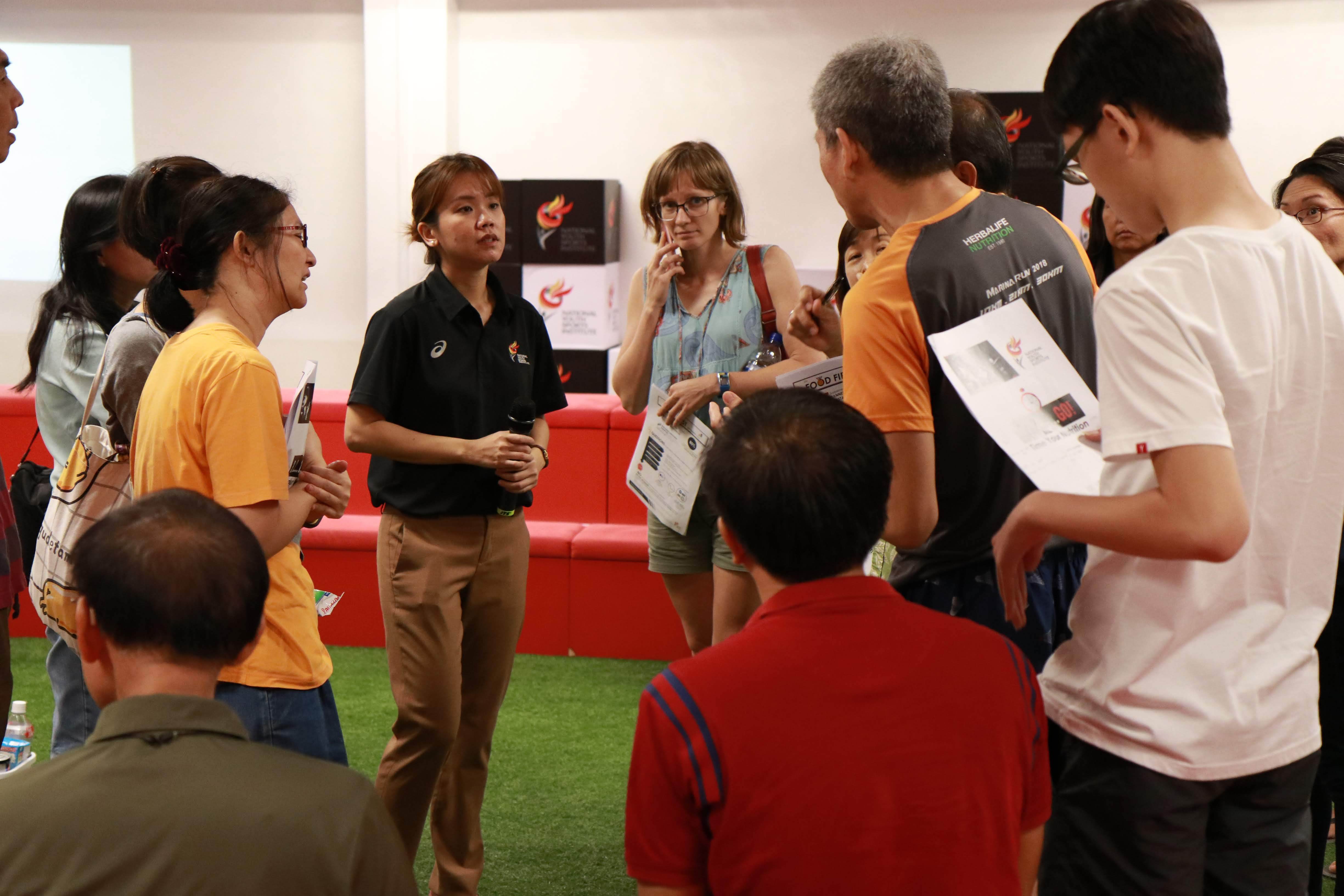 Dr Jamie Lye addressing the concerns of the parents.
Saturday, 1 June 2019 – The National Youth Sports Institute (NYSI) organised a Parents' Huddle on sports nutrition for 62 parents and youth athletes.
Parent Tok Wee Leng said, "Actually it was my son who was very interested in this workshop, so we signed up for it. We feel that the workshop was informative and applicable. The hands-on activities were effective too."
Dr Jamie Lye, NYSI Senior Sport Dietitian, shared how to plan ahead based on each athlete's training schedule to ensure adequate fuelling and recovery.
Through interactive sessions, the participants gained hands-on knowledge on how to create a positive food environment and the role of supplements.
Charissa Choo, parent of a fencer, said, "I know more about what to prepare, which will help my boy to build his carbohydrate and protein intake. Good demo about the food items, especially on pre-training and post-training recovery food. Having attended the first Parents' Huddle in March, I really enjoyed all these events which equip me with knowledge on how to support my child better."
BMX cyclist Teo Yun Khai, who was in attendance with his teammates and coach, applied what he learnt in the Huddle. He asked his parents to go grocery shopping straight after the Huddle to get his recovery snacks for his training over the weekend.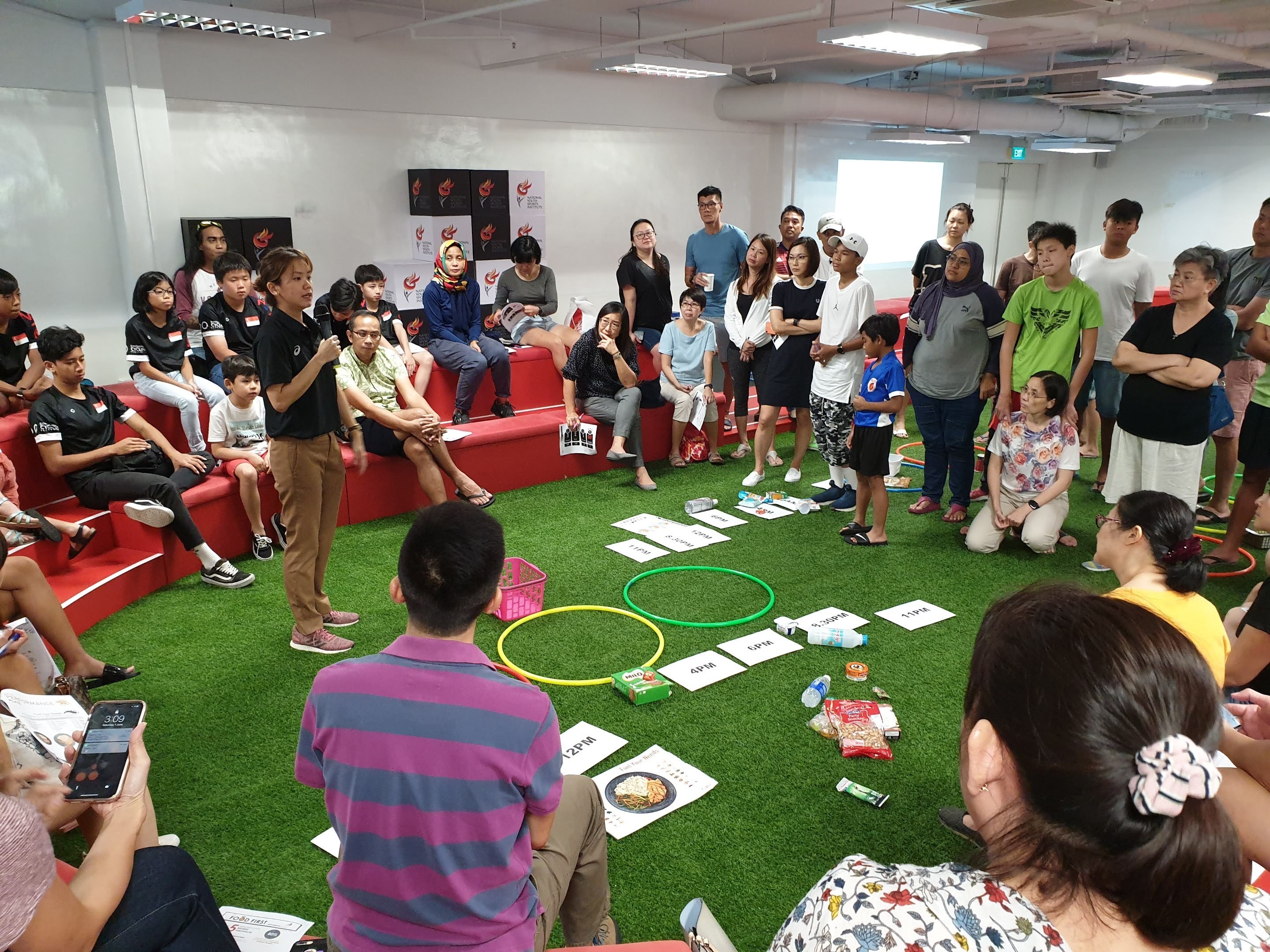 Dr Jamie Lye briefing on the activity.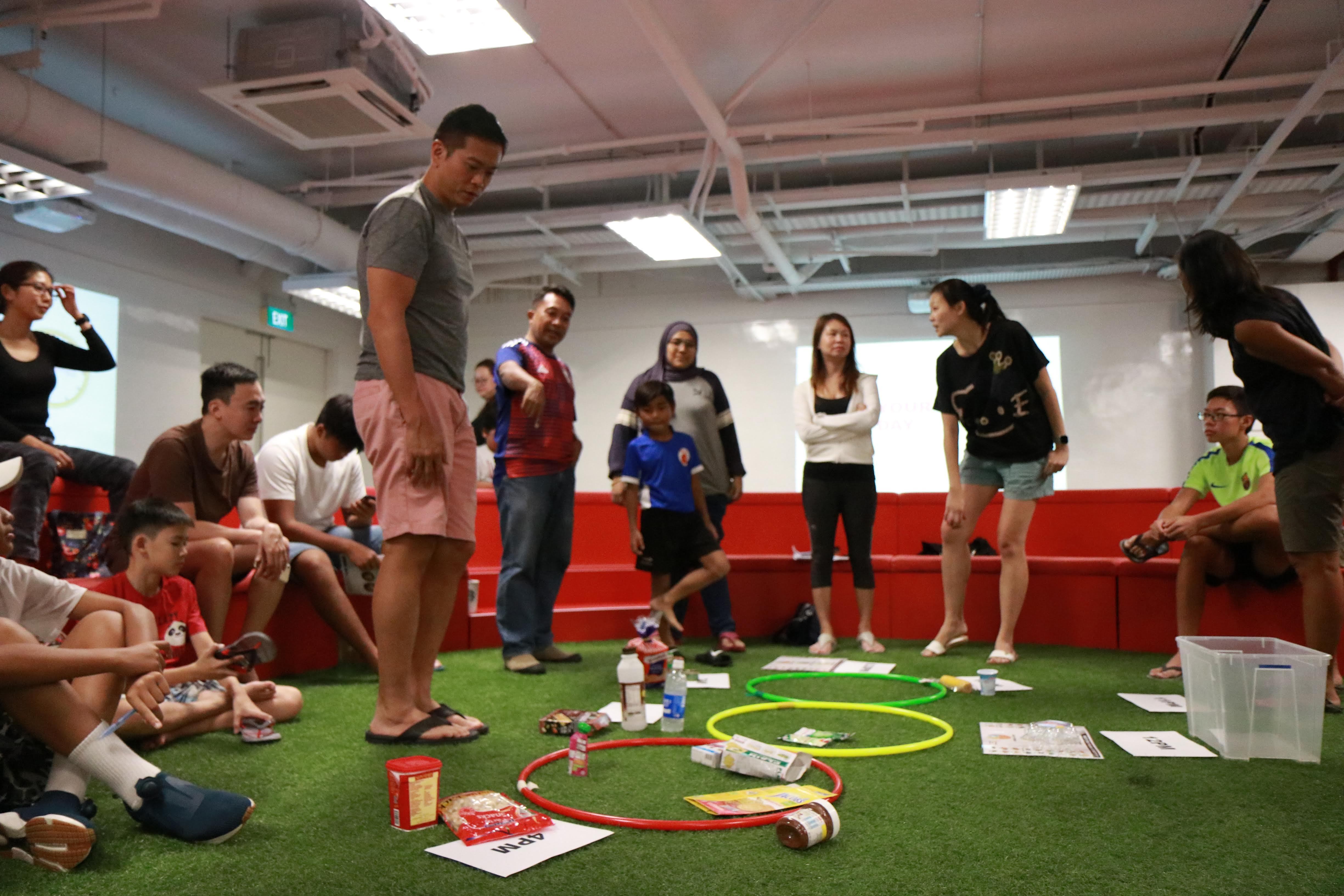 Parents taking part in the activity.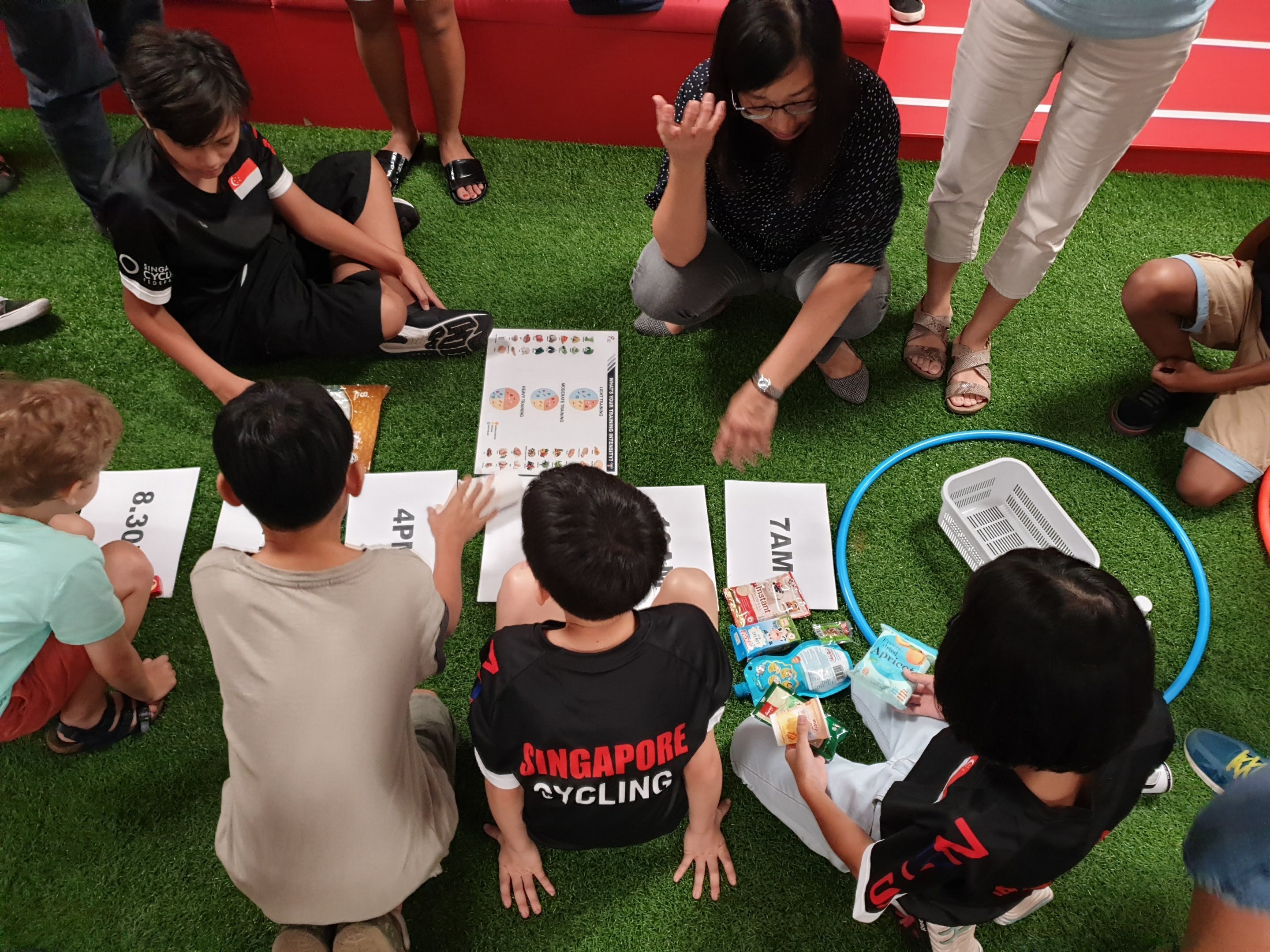 The participants engaging in some hands-on activities.
National Youth Sports Institute
(NYSI Hub @ Woodlands)
1 Champions Way
Singapore 737913
NATIONAL YOUTH SPORTS INSTITUTE
5D STADIUM LANE
Singapore 397778