NYSI support for urban sports that made debut at 2020 Tokyo Olympics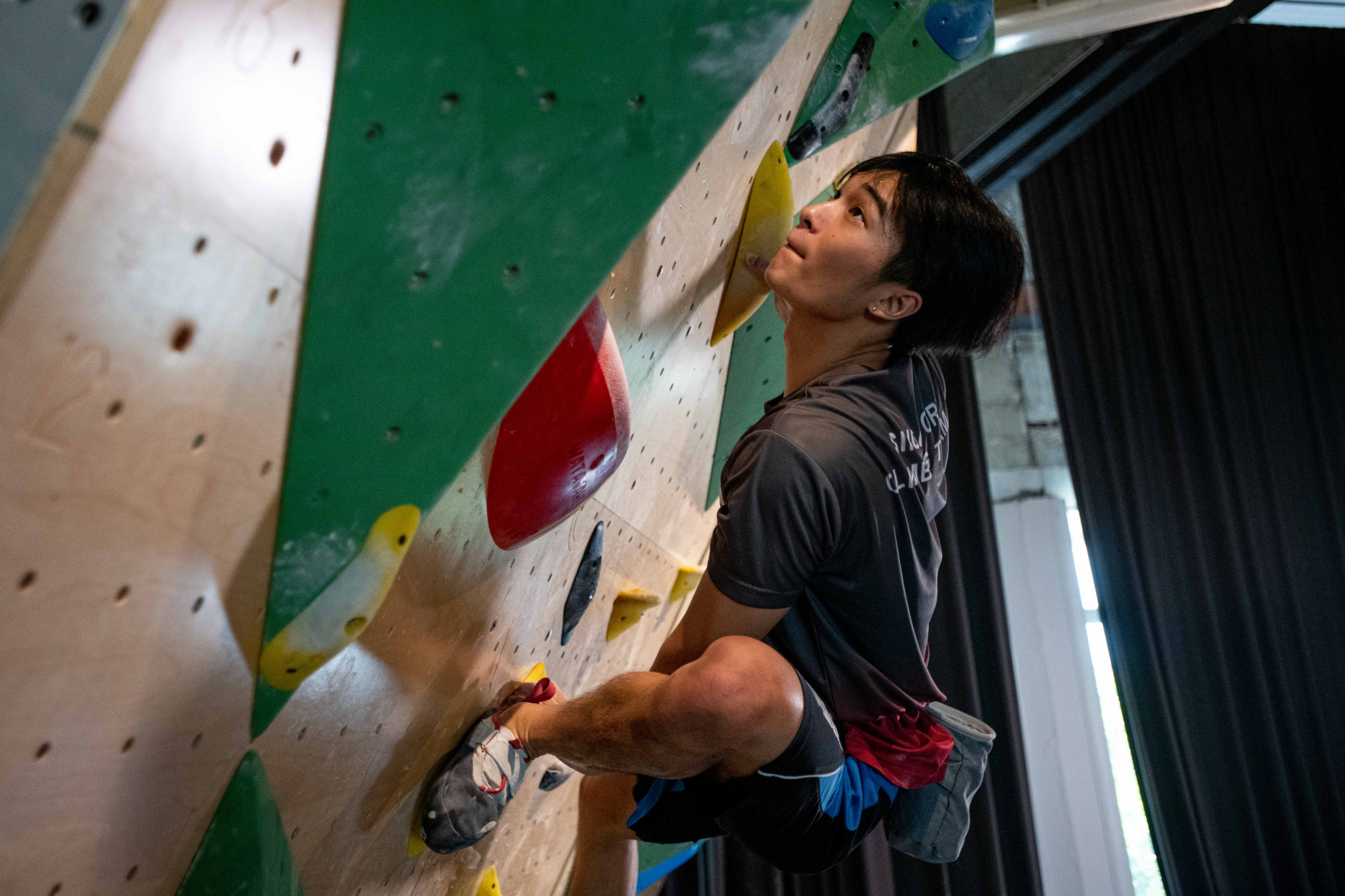 Luke Goh training on the bouldering wall at the National Youth Sports Institute. (Photo: Stefanus Ian/Run and Gun Media)
The 2020 Tokyo Olympic Games saw sport climbing, BMX freestyle, and skateboarding for the first time. Sport climbing and skateboarding were demo sports at the 2014 Youth Olympic Games (YOG) and became medal sports at the 2018 edition. Breakdancing was also offered in YOG 2018 and will be in the 2024 Paris Olympics.
NYSI has been focusing resources to support high-performing youth athletes in these new sports which have injected youthful energy into the Summer Olympic Games.
In the lead up to the 2018 YOG, NYSI supported sport climber Mark Chan who competed at the games. NYSI also extended support to sport climber Luke Goh who went on to win two medals at the 2019 Asian Youth Sport Climbing Championships.
In 2017, NYSI also supported skateboarder Shadiq, then 16, by sending him to the UK Talent Inspiration Programme organised by the Youth Sport Trust in the United Kingdom. Besides Shadiq, seven other Singaporean youth athletes from sport climbing, skateboarding, and BMX racing were also selected through their respective National Sports Associations (NSAs).
"I saw how the Talent Inspiration Programme allowed young athletes from diverse backgrounds a chance to learn and be inspired by great sportsmen," said Xu Yuanzhen, NYSI Performance Pathway Manager.
In 2019, NYSI also provided support (injury prevention, game preparation) for the skateboarding team in the lead up to the 2019 Southeast Asian Games in collaboration with the Singapore Roller Sports Federation.
Kite foiling is a new sailing format that will be introduced at the 2024 Paris Olympic Games. With that in mind, NYSI provided campaign support for kite foil athlete Maximilian Maeder who represented Singapore at the 2019 Doha World Beach Games.
Currently, NYSI is working with these NSAs to better establish their athlete development pathways via the multi-year sports plan (MYSP) and carding system. NYSI will provide the relevant support based on their athletes' potential and performance.
"Until recently, youth urban sports such as sport climbing, skateboarding, and BMX have not been part of the high-performance sport narrative," said Matthew Wylde, NYSI Head of Sport Science. "However, with the inclusion of these sports in the Tokyo and Paris Olympic Games, many countries will be looking to rapidly develop athletes in these sports."