NYSI supports STF taekwondo training camp with sport science workshops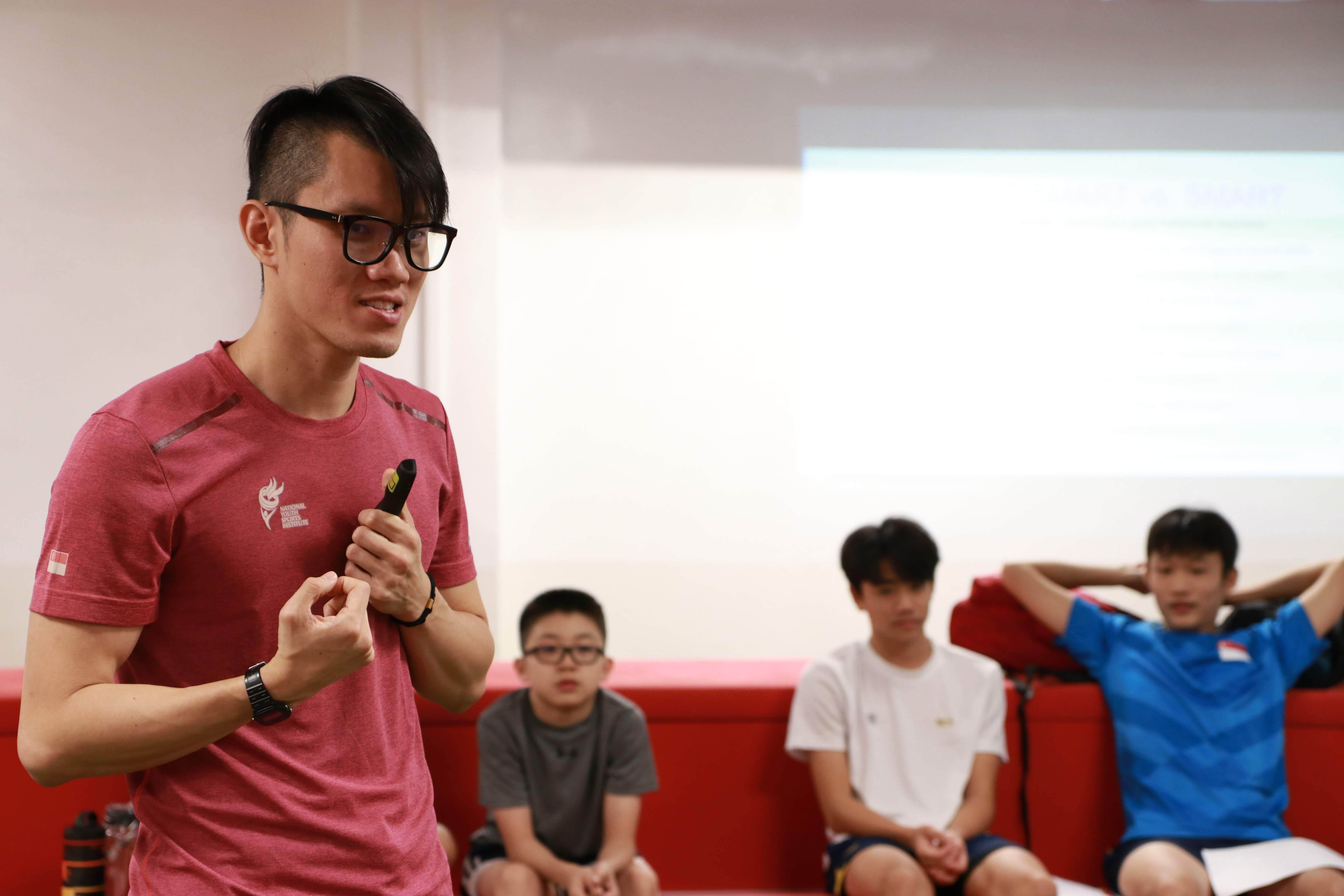 Dr. Harry Lim, Head of NYSI Sports Psychology, speaking to the taekwondo youth exponents on 17 June 2019.
17-19 June, 2019 – In support of the Singapore Taekwondo Federation (STF), the National Youth Sports Institute (NYSI) organised a series of workshops for taekwondo youth athletes during their training camp.
The workshops covered Sport Psychology, Sport Nutrition, Sport Physiology, Performance Analysis, Sport Physiotherapy, and Strength and Conditioning. There was also an anti-doping workshop by Anti-Doping Singapore. The workshops engaged the youth taekwondo exponents in small group discussions and hands-on activities.
Youth exponent, Diyanah Aqidah, took away the importance of goal-setting through the S.M.A.R.T. (Specific, Measurable, Achievable, Relevant and Time-bound) framework from the Sport Psychology workshop. She said, "I learnt how to make my own S.M.A.R.T. goals, and also how to set the goals accordingly, and from there I can know how to achieve my goals slowly."
Eating habits and choice of food were the main focus of the Sport Nutrition workshop conducted by Dr Jamie Lye, NYSI Senior Sport Dietician. "What I learnt the most from the Nutrition workshop is that meals before and after your training sessions are very important; and like what to eat, what not to eat, what is more important for your body before and after training," said youth exponent Darren Yap.
For the Sport Physiology workshop, it was centred on managing training load and recovery, as well as taking stock of individual growth and development. This was complemented by the Strength and Conditioning and Sport Physiotherapy workshop, which touched on having appropriate training loads and proper exercise postures. This was designed to help the athletes maximise their trainings in a safe manner.
In addition, the youth exponents also attended a Performance Analysis workshop helmed by Nur Adilah, NYSI Assistant Performance Analyst. She highlighted the value of leveraging on video technology to improve training effectiveness and efficiency. Some of the youth exponents had the chance to try out the video technology.
Raja Arshad Bin Raja Mahmod believed that the workshops have helped him and his teammates to better prepare for future trainings and competitions. He said, "For the three days of workshops, we actually learnt quite a lot of stuff, because a lot of things are a bit unfamiliar."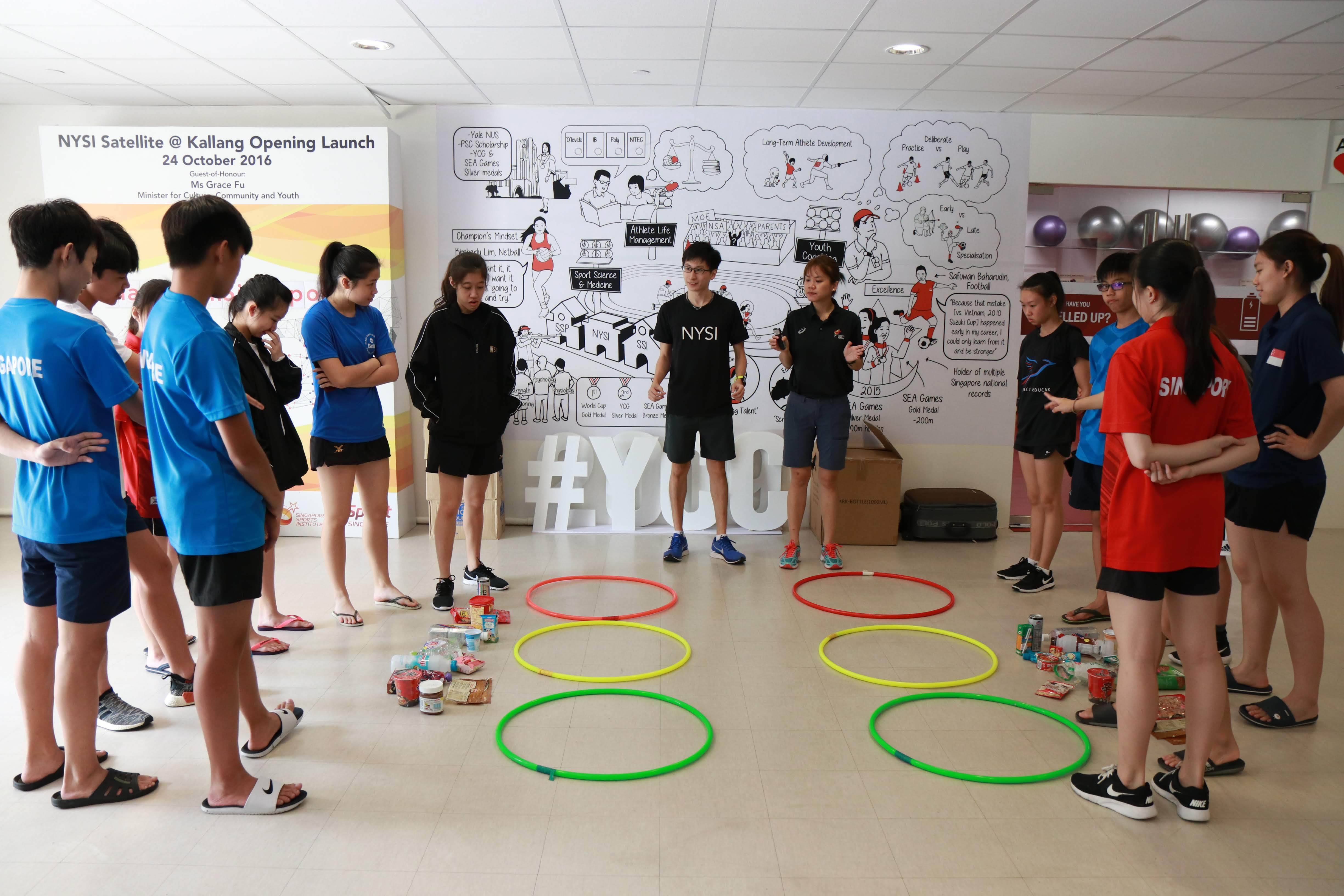 Dr Jamie Lye taking the taekwondo athletes through the different food classifications of food during the Sport Nutrition workshop.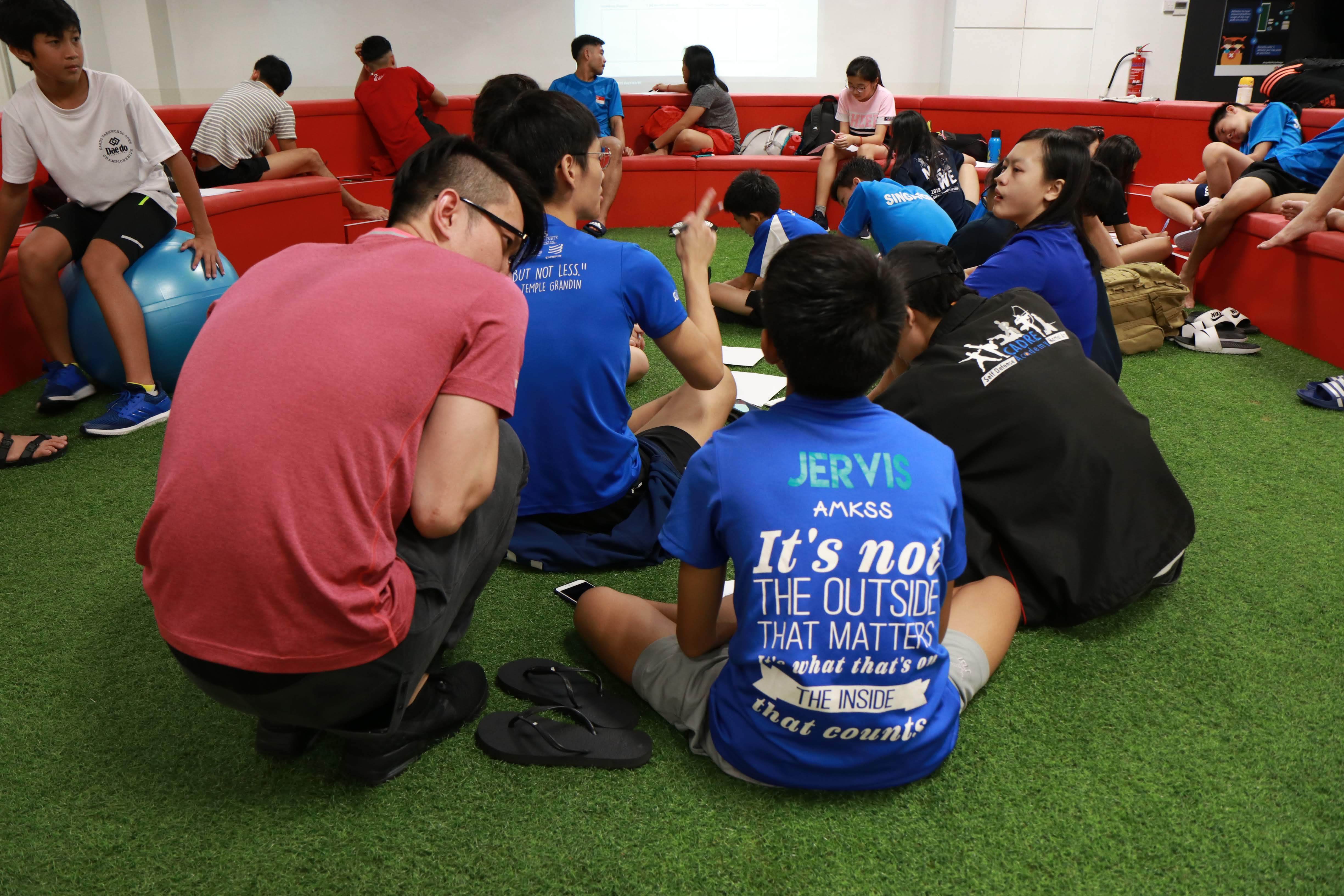 Dr Harry Lim speaking with a youth athlete in a hands-on goal-setting activity during the Sport Psychology workshop.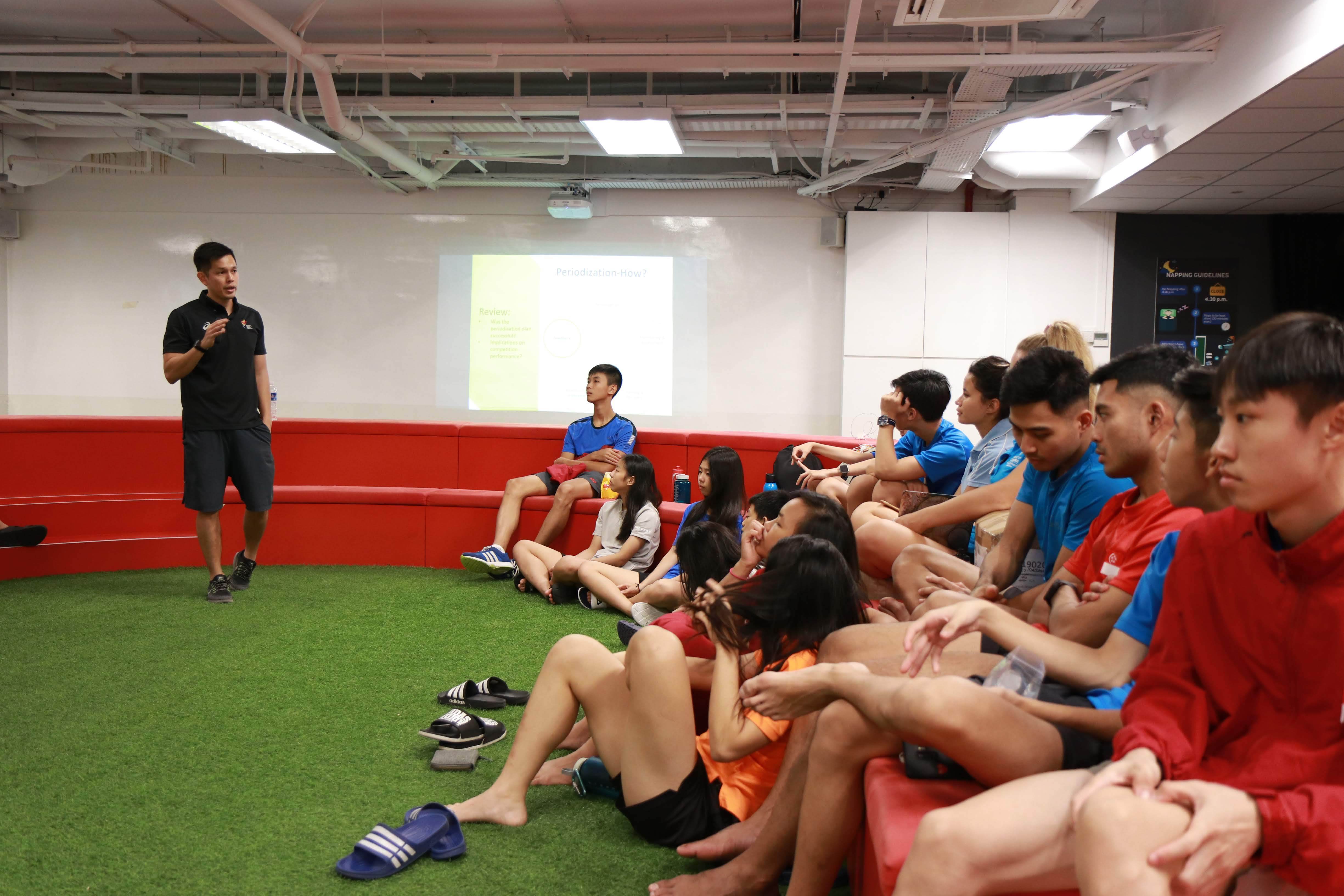 Marcus Lee (left), NYSI Physiologist, giving pointers to the youth exponents during the physiology workshop.