NYSI Youth Carding Huddle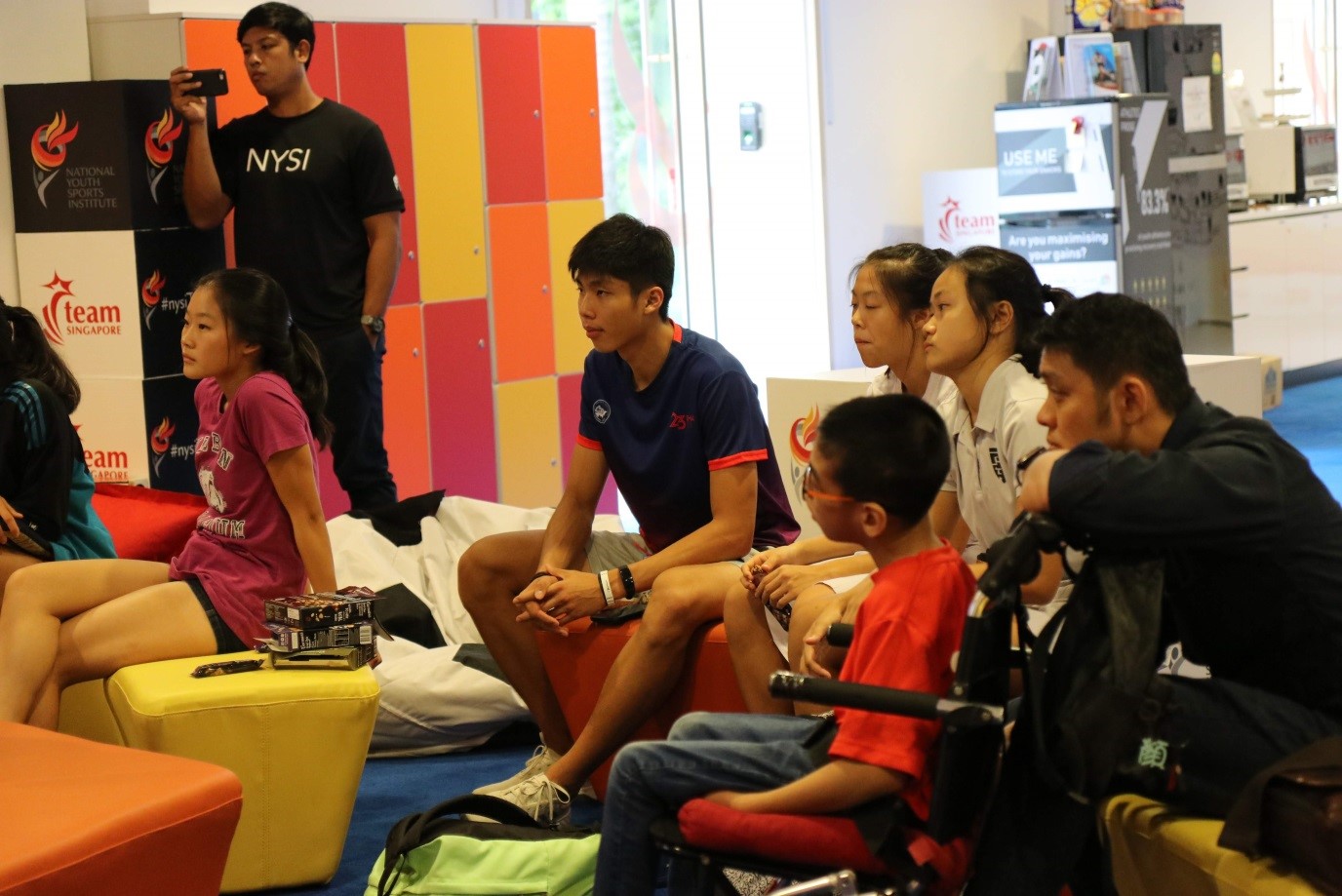 Participants attending the NYSI Youth Carding Huddle on 3 May 2019 at the NYSI Satellite @ Kallang.
With the rollout of the youth carding system on 1 April 2019, the National Youth Sports Institute (NYSI) organised a series of huddles to educate carded youth athletes on the support they will receive.
The youth carding system aims to provide a stable and sustainable athlete development pathway to major games such as the Youth Olympic Games (YOG), Southeast Asian (SEA) Games, Commonwealth Games, Asian Games and the Olympics.
Carded youth athletes who are at a developmental stage and competing mainly in youth events will receive NYSI support. The two main categories of youth carded athletes are:
(i) Youth+ Athletes – These are youth athletes who are currently preparing for the Asian, Commonwealth Youth, or Youth Olympic Games within the next two years;
(ii) Youth Athletes – These are youth athletes who are identified and supported by their National Sports Association (NSA), and who possess potential to represent Singapore at major games in four years' time.
During the NYSI Youth Carding Huddle on 3 May 2019, Kampton Kam, 18, who broke the National Under-20 high jump record during the National Schools A Division finals on 29 March 2019, shared with fellow carded youth athletes how NYSI supported him in his 2018 YOG campaign in Buenos Aires.
Kampton said, "I started with NYSI last May 2018, and throughout the year and up till now, I've received help in the areas of nutrition, psychology, physiology, strength and conditioning, as well as physiotherapy. I was better prepared for my competitions physically and mentally. I was also able to recover faster from injuries and maximise my performance."
"With the help of Gabriel Choong, NYSI Physiologist, I could adjust better to the time zone in Argentina during YOG. His jet-lag management plan also allowed me to focus on my competition better because I was well-rested and ready for it," he added.
Athletes who attended the NYSI Youth Carding Huddles also received NYSI recovery tubes and G.R.I.T kits. The tube and kit were curated by the NYSI Sports Science team to help athletes in their recovery and mental skills training.
For more information about youth carding, kindly contact us on Facebook, Instagram, or e-mail us at enquire@nysi.org.sg.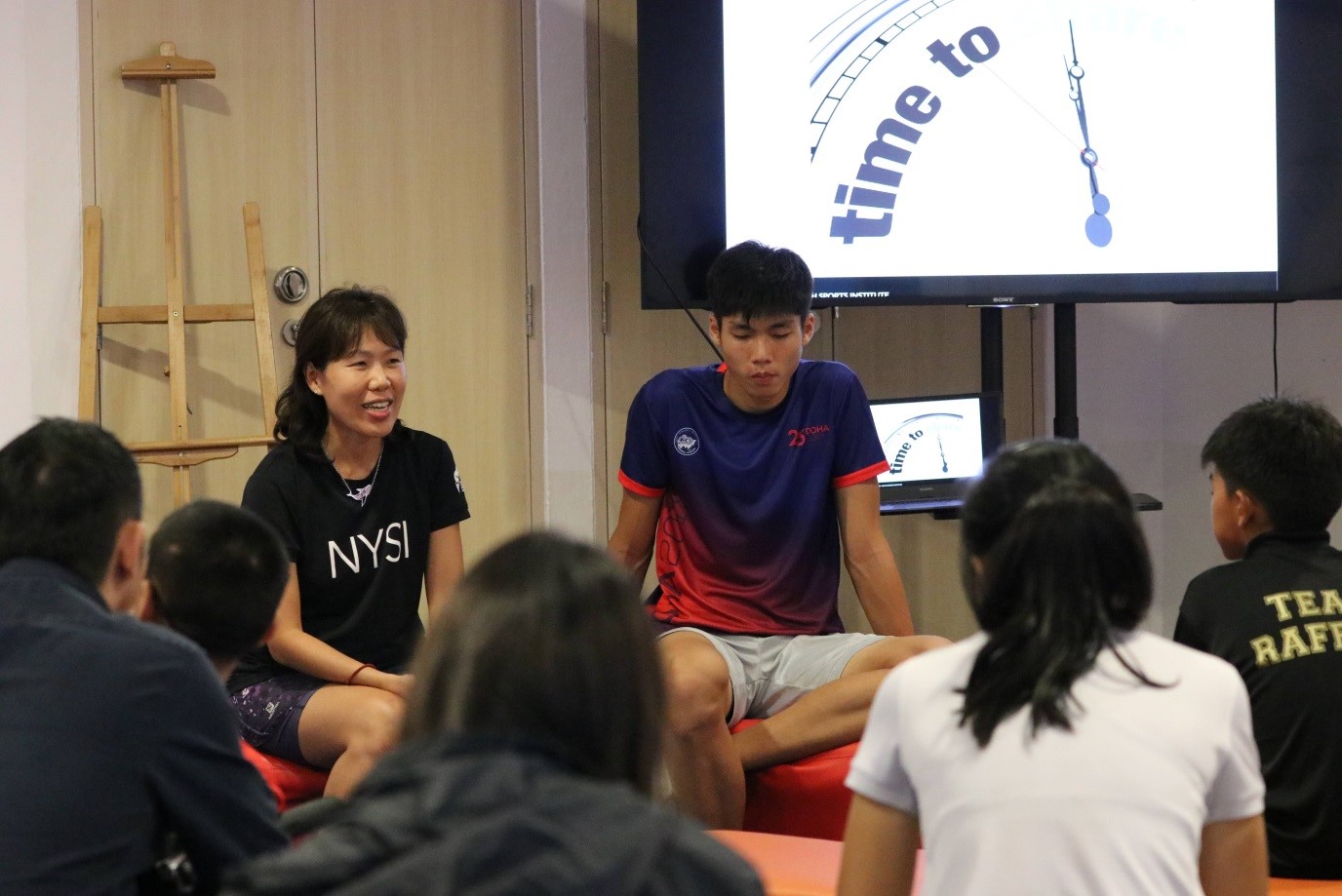 Merey Tan (left), NYSI Athlete Life Manager, and national high jumper, Kampton Kam (right), 18, speaking to participants at the NYSI Youth Carding Huddle.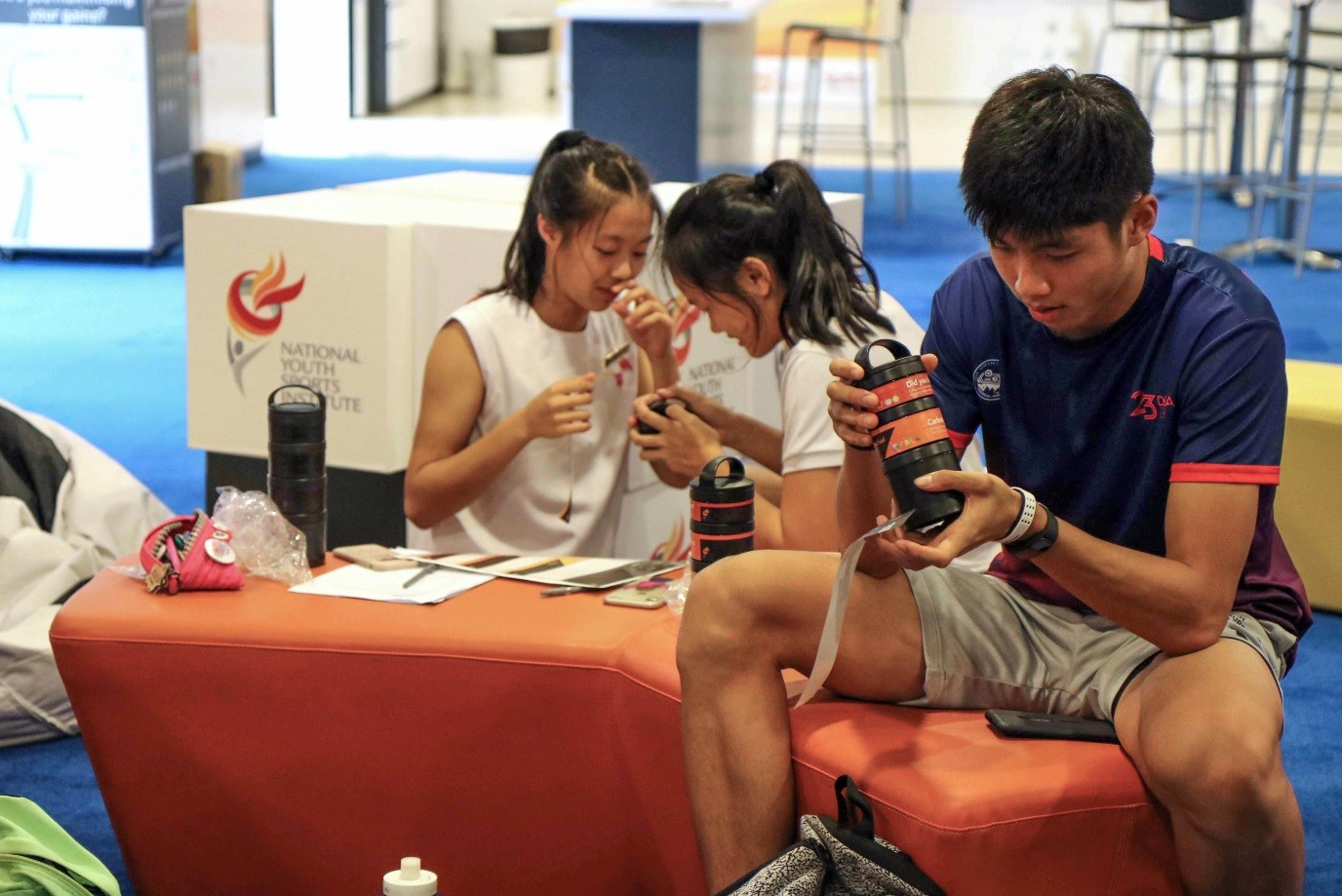 Kampton Kam (right) and other youth carded athletes setting up their NYSI recovery tubes.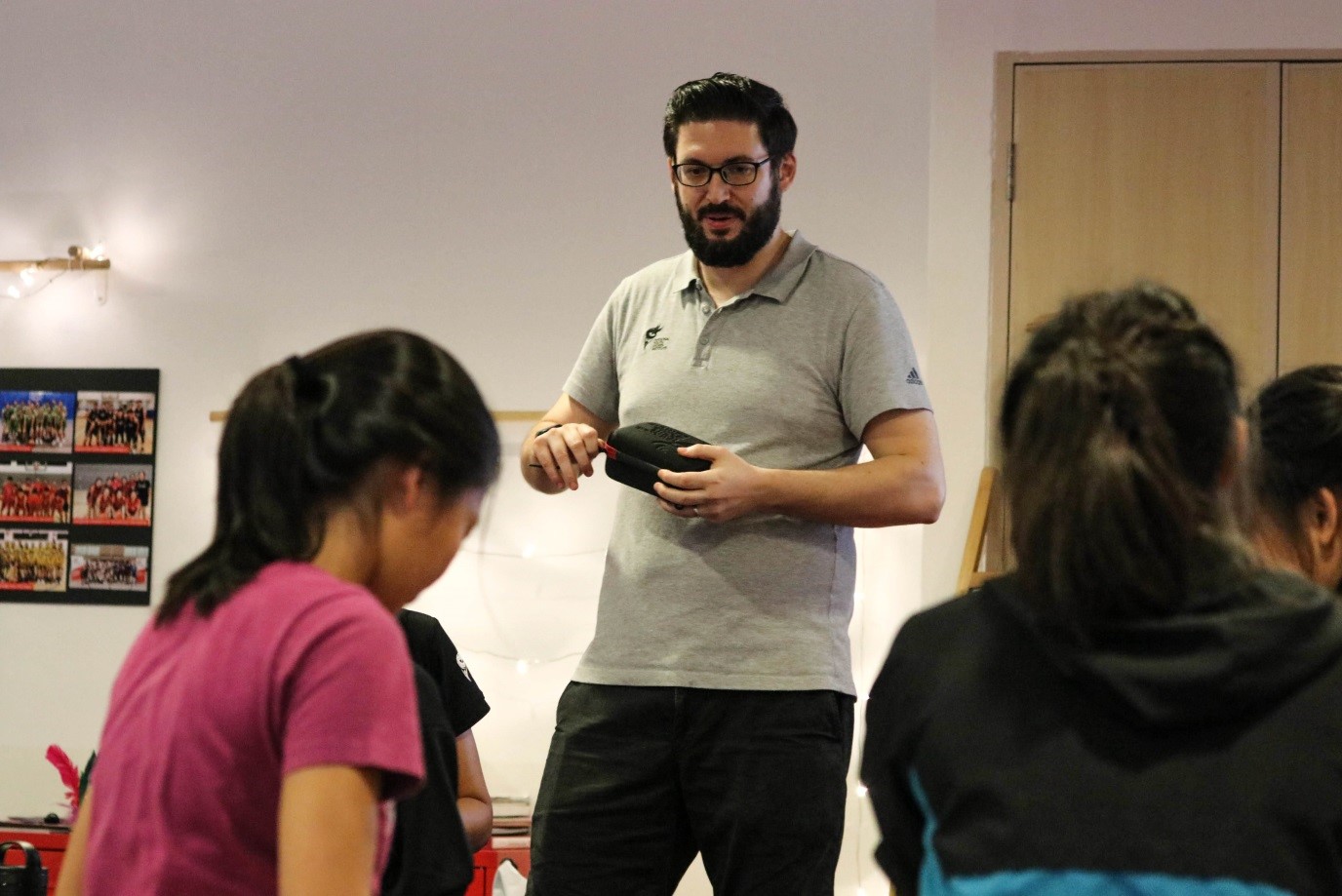 Matthew James Wylde, NYSI Head of Performance Analytics, introducing the G.R.I.T kits to the youth carded athletes.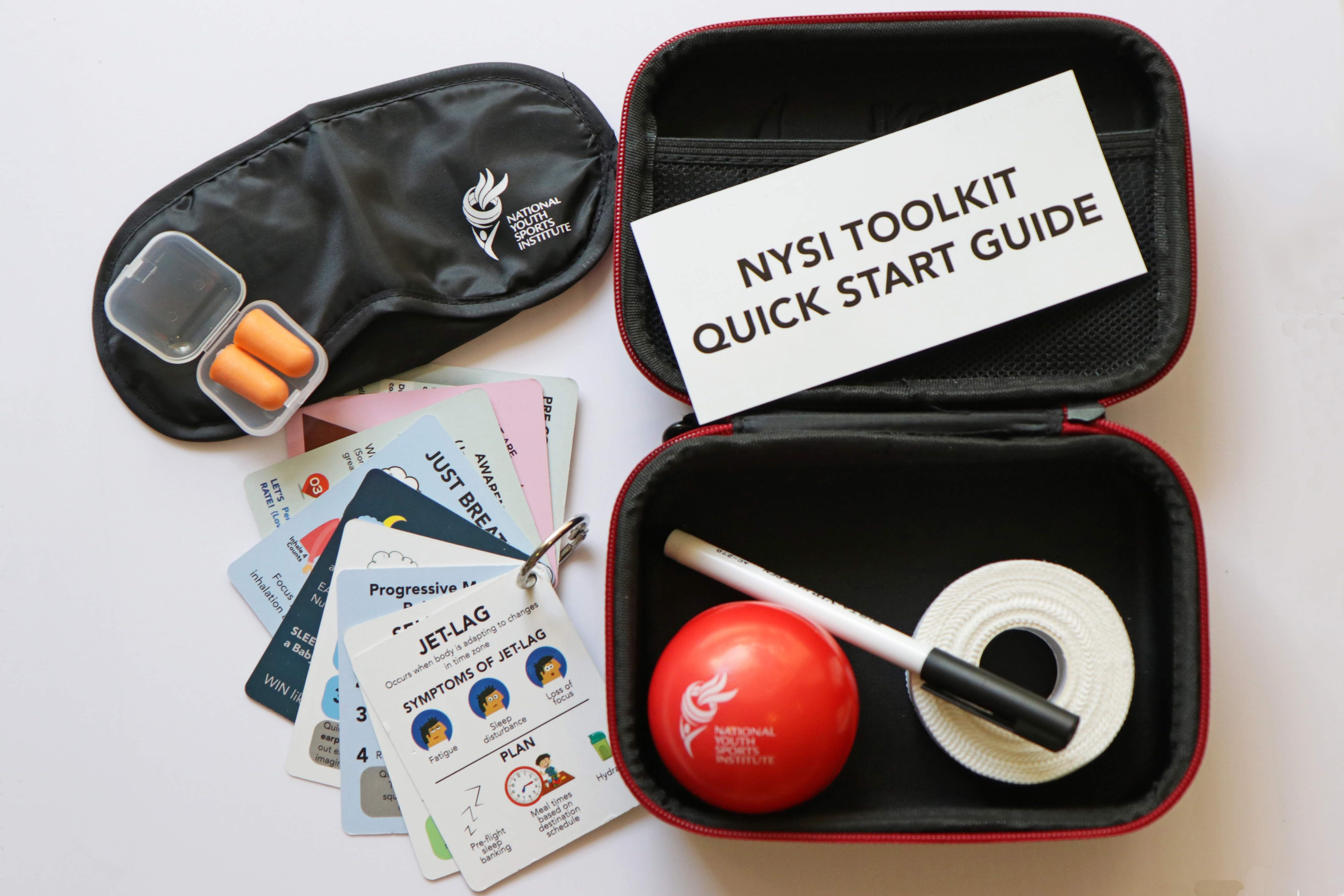 A sample of the G.R.I.T kit given out to athletes at the huddles.