NYSI & SSI Parents Huddle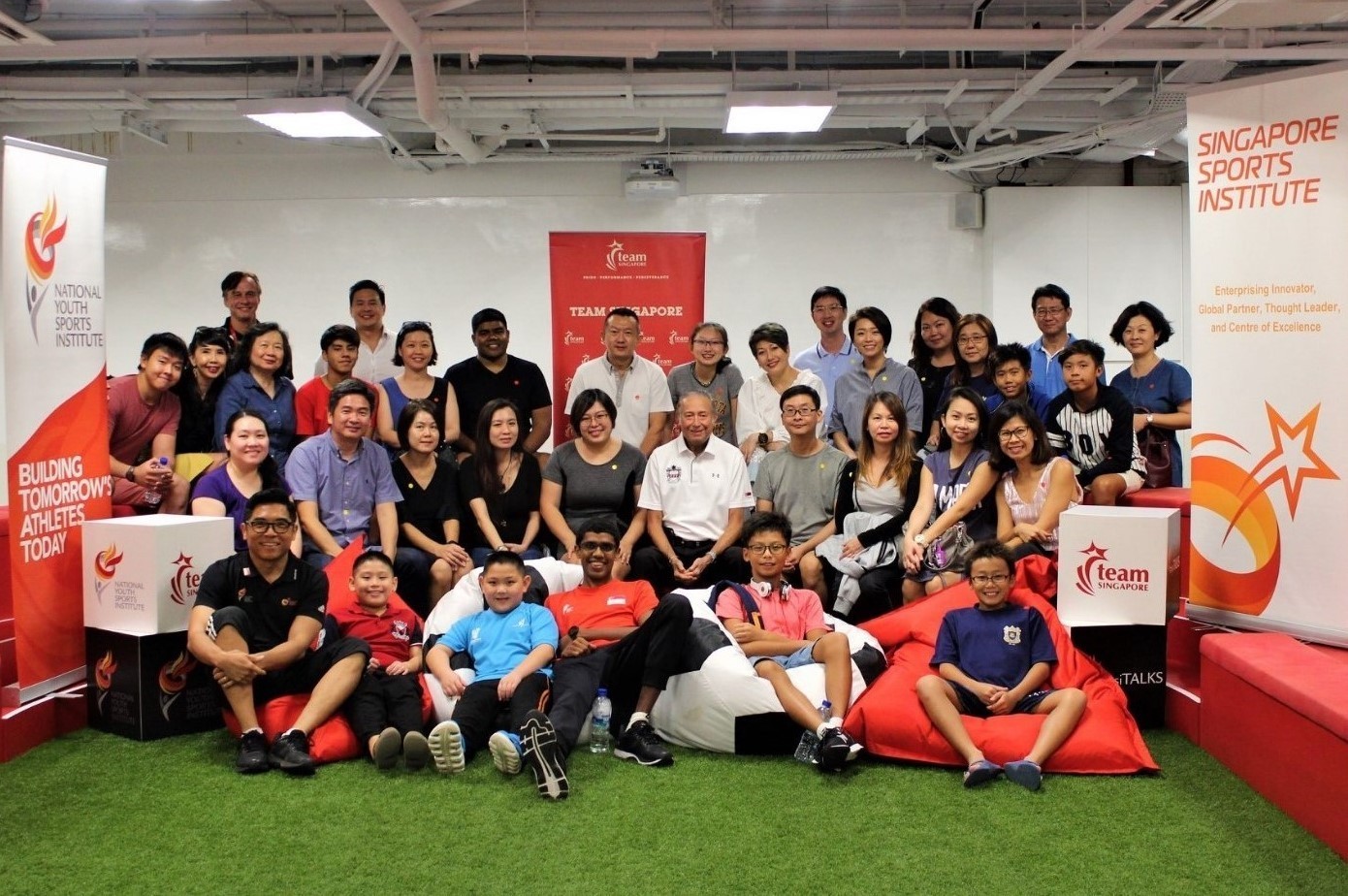 On 5 October 2018, the National Youth Sports Institute (NYSI) and Singapore Sports Institute (SSI) held a Parents Huddle, a sharing session for parents of youth athletes.
Our guest speakers were Colin Schooling, May Schooling and Dolly Lo, parents of national athletes Joseph Schooling and Ryan Lo.
Joining Ryan Lo on the panel to share his student-athlete experience also was national middle distance runner, Jeevaneesh S/O Soundararajah.
The purpose of the huddle was to give parents greater insights on how to support their kids in their quest for sporting excellence.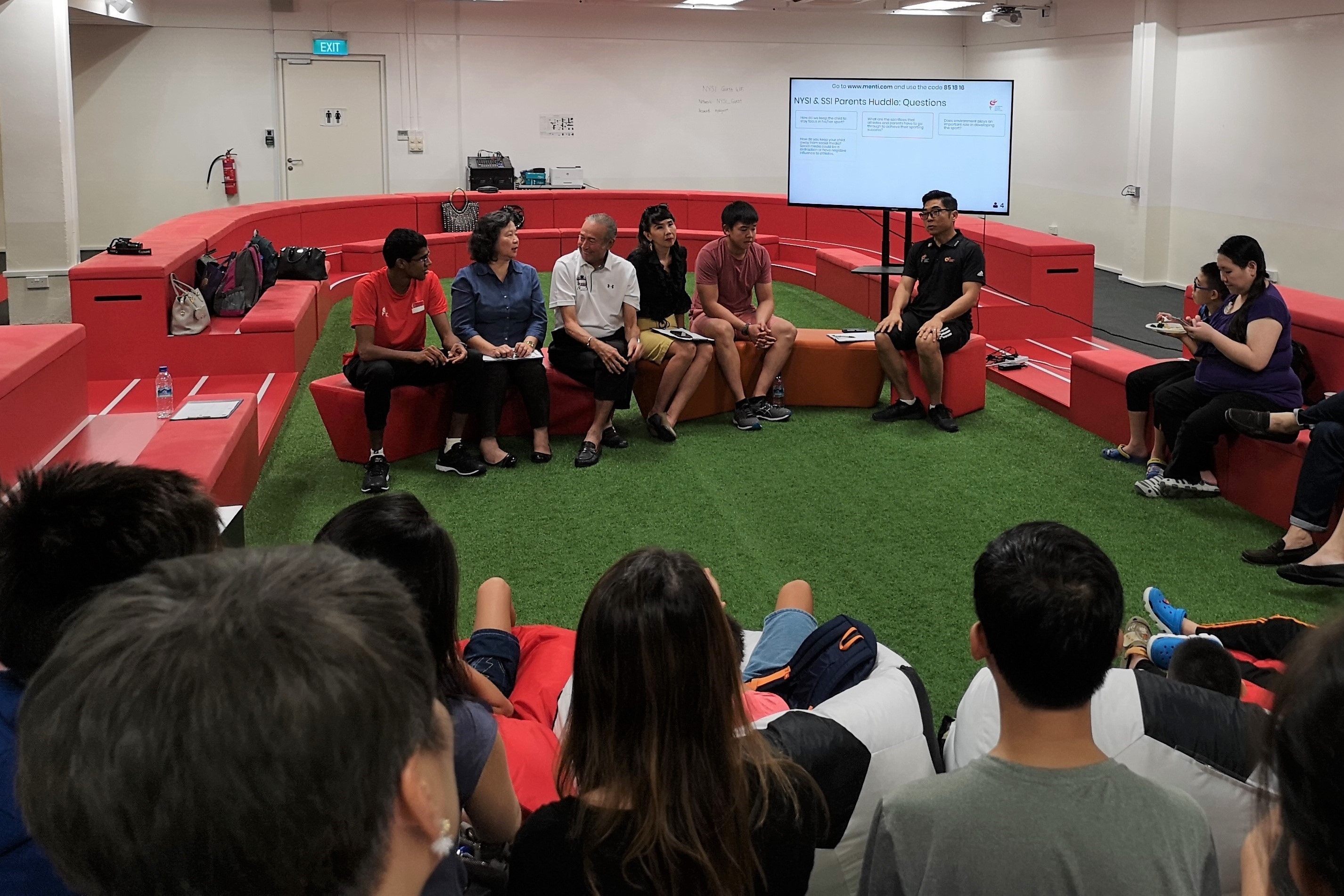 From left to right: Jeevaneesh S/O Soundararajah, May Schooling, Colin Schooling, Dolly Lo, and Ryan Lo.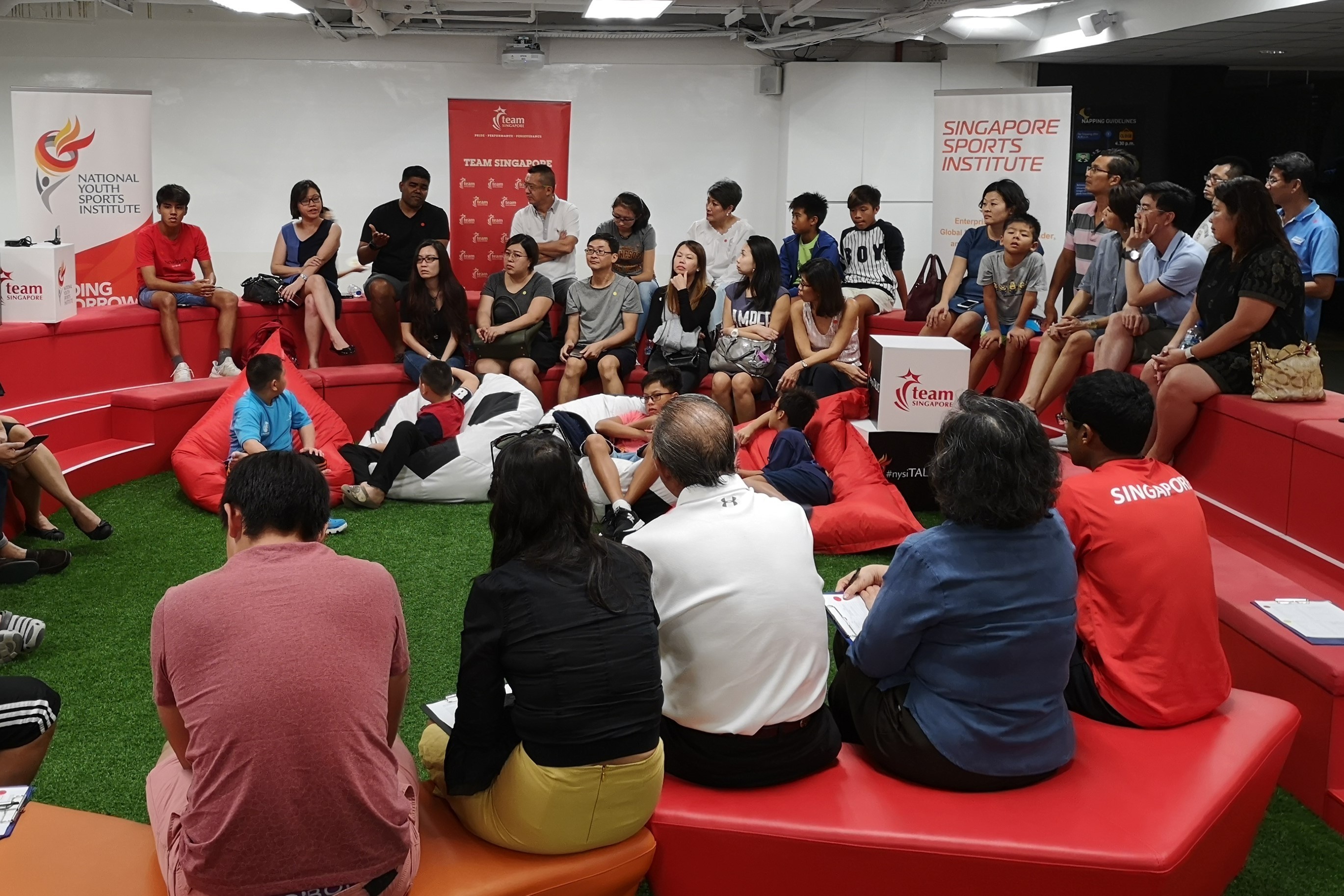 The SSI & NYSI Parents Huddle held at NYSI Satellite @ Kallang on Fri, 5 Oct 2018.

Christopher Tay, parent of high jumper Kirsten Ann Tay, said, "It was indeed a very enlightening session, hearing first-hand experience of both parents of athletes and athletes themselves sharing their journey, in pursuit of their dreams.
"As a former athlete myself, we can only continue to support the aspiration of our child today, as back then in the 80s, our landscape was drastically different."
The 25 parents who attended the Huddle heard the guest speakers' experience and advice.
"Don't force your child to do something that you want them to do. It should be them choosing what they want to do," May shared when asked about children making their own decisions.
Her husband Colin added, "If the children choose what they want to do, that will make them happy."
Balancing sports and studies was a popular topic at the huddle, with Jeevaneesh and Ryan sharing their experience on how to cope with the pressure.
"It is challenging to balance sports and studies, especially when travelling. It is important to communicate with my teachers so I can arrange for extra classes," Ryan explained.
It was the same with Jeevaneesh who said, "Time management is very important. In sports, I created goals. I applied it to my studies where I created time management and goals."
Another popular topic was about the sacrifices that student-athletes have to make to achieve their sporting success.
For Jeevaneesh, it was "missing out the social aspect to focus on my sport".
It was no different for Ryan. "After working hours, I head down to SSI. After training, I have dinner. It was tiring. Having a goal in mind helped me to achieve what I needed to do," he shared.
Below is a summary of key topics discussed during the Huddle: