NYSI TOP Athlete Programme goes to National Stadium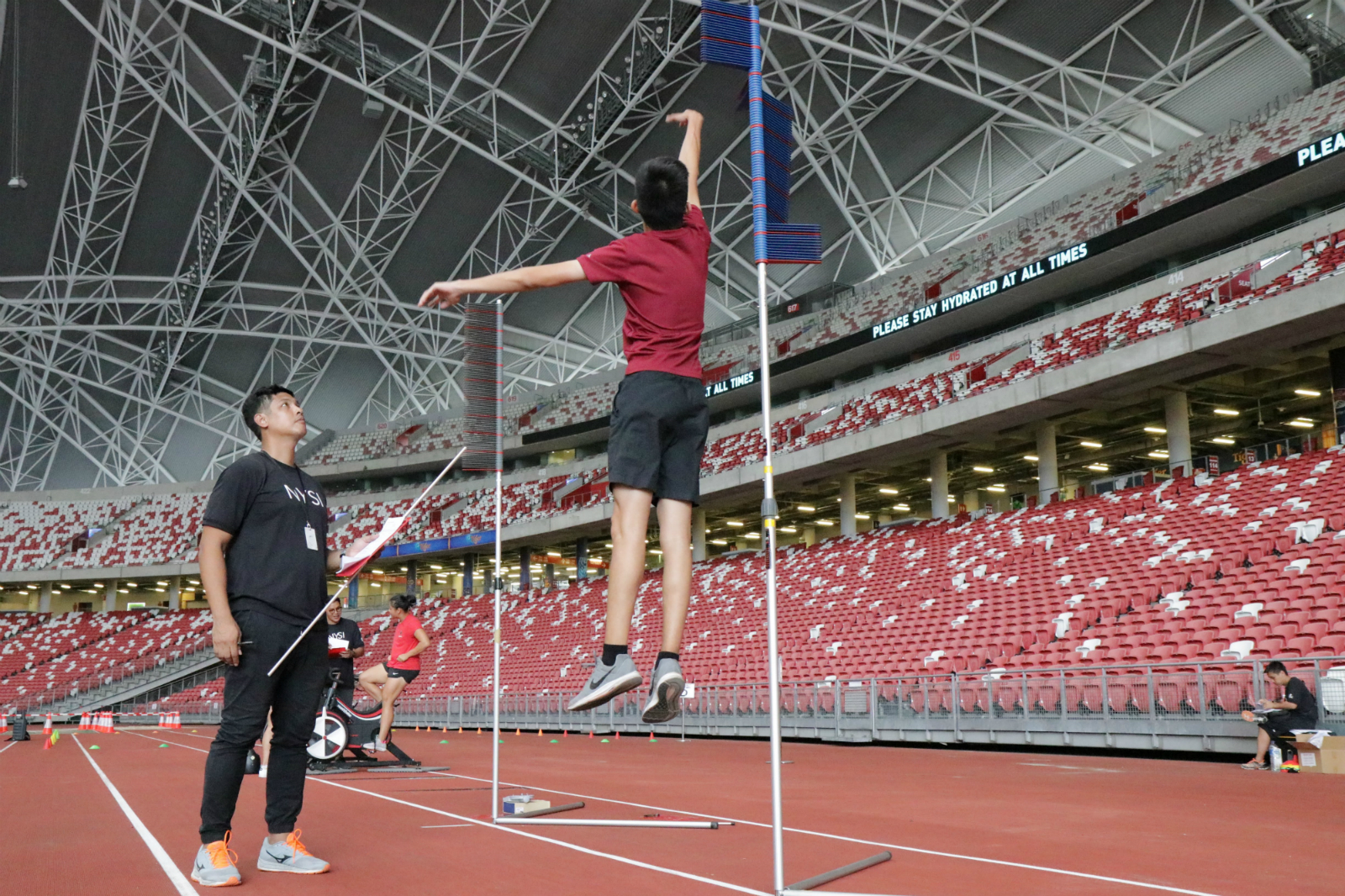 Md Ismail Kadir, NYSI Athlete Life Manager, conducting the vertical jump test.
The National Youth Sports Institute (NYSI) brought the TOP Athlete Programme selection trials to the National Stadium on 16 and 17 March.
A total of 65 student-athletes, aged between 18 and 23, showed up over the two days to undergo a battery of tests – a 60m sprint, vertical jump, grip strength, 30-second Wattbike sprint, and a beep test.
The NYSI TOP Athlete Programme is focused on identifying student-athletes who possess the raw athletic ability to ultimately represent Singapore at international competitions. NYSI will also provide student-athletes a chance to transfer to a different sport if they meet certain benchmarks.
"I appreciate the programme because it gives youths, who are not in the national set-up, an opportunity to try and reach that goal. There are so many young athletes in Singapore who might not get the right chance, so having this opportunity can really be once in a lifetime," said David Kumar of Tampines Meridian Junior College, one of the student-athletes who participated in the programme.
Echoing his sentiments was Tan Shi Lin, a student from the Institute of Technical Education (ITE) College West. He said, "The TOP Athlete Programme really is a good opportunity for young athletes who are trying to find the right sport to grow in. I play soccer competitively but I've always wanted to find another sport that I can advance further in. My goal is to represent Singapore someday and I hope the testing today is the first step."
The Top Athlete Programme will be heading to Bedok Green Secondary School next on 26 March, followed by ITE College West on 2 April and ITE College East on 9 April.
If you are keen to participate or have any enquiries, kindly contact us on Facebook, Instagram or e-mail us at enquire@nysi.org.sg.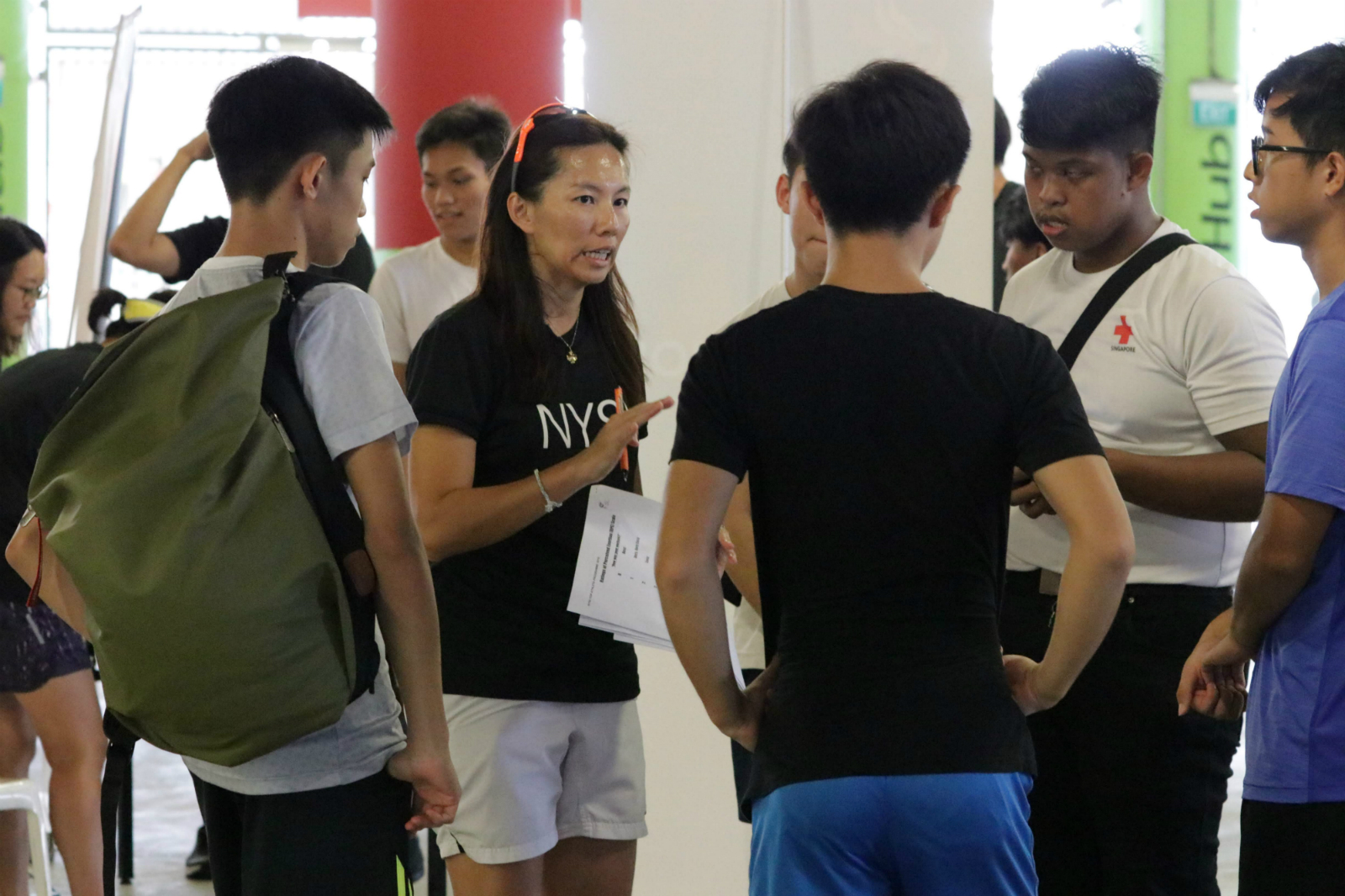 Joanne Loo, NYSI Head Coach, briefs participants prior to the testing.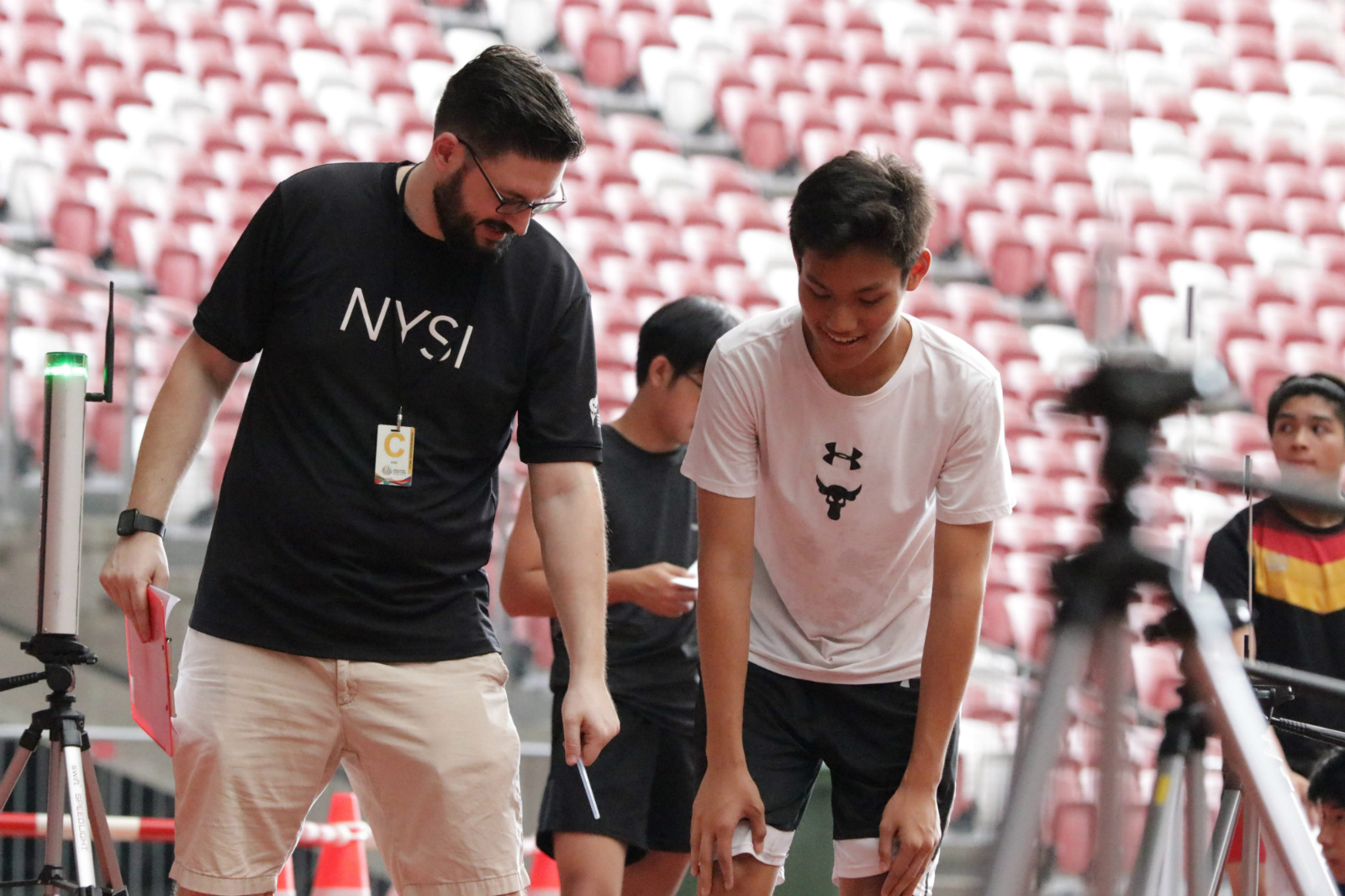 Matthew Wlyde, NYSI Head of Performance Analytics, conducting the 60m sprint test.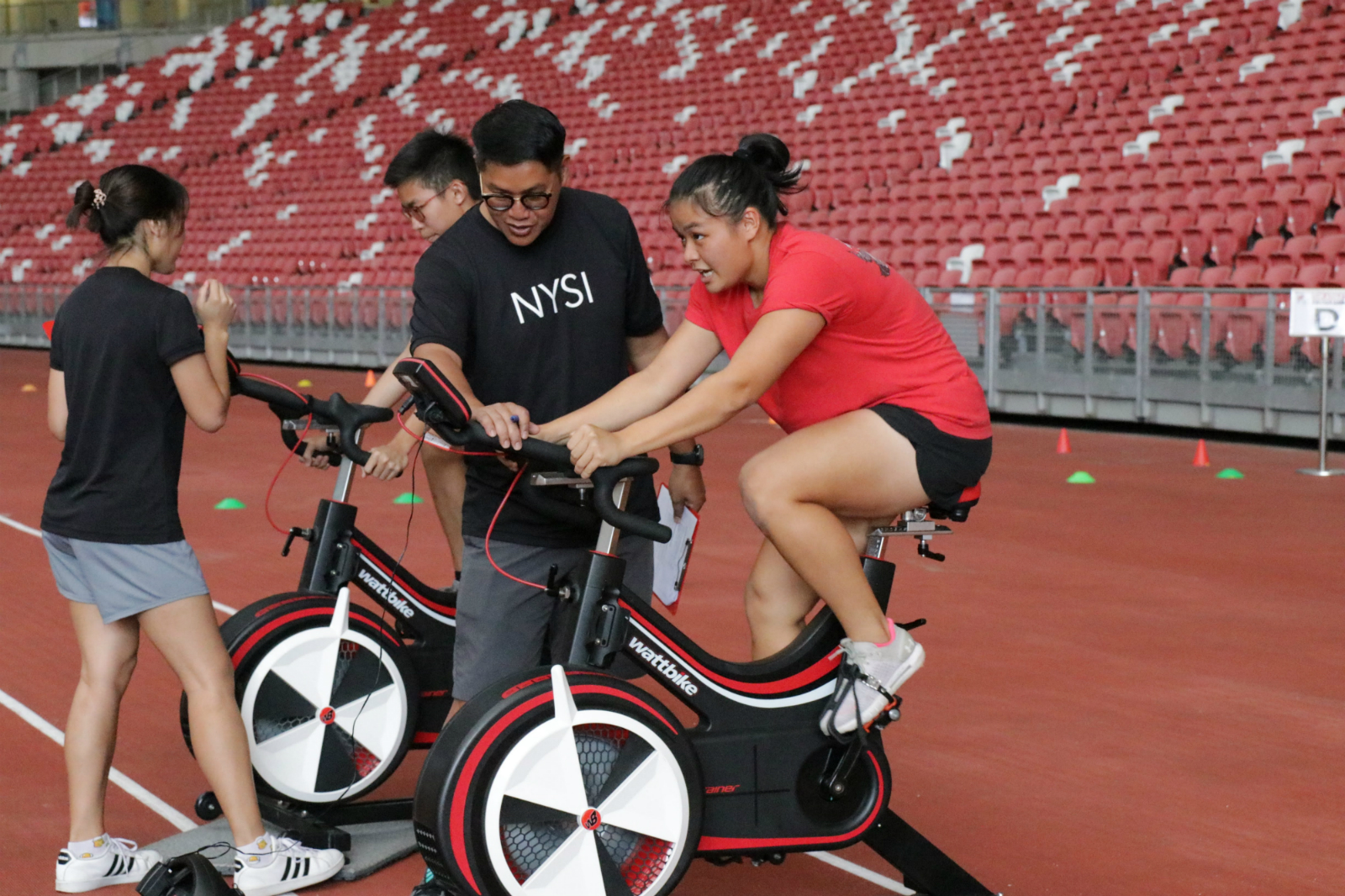 Lee Sai Meng, NYSI Water Polo Head Coach, takes a participant through the Wattbike sprint test.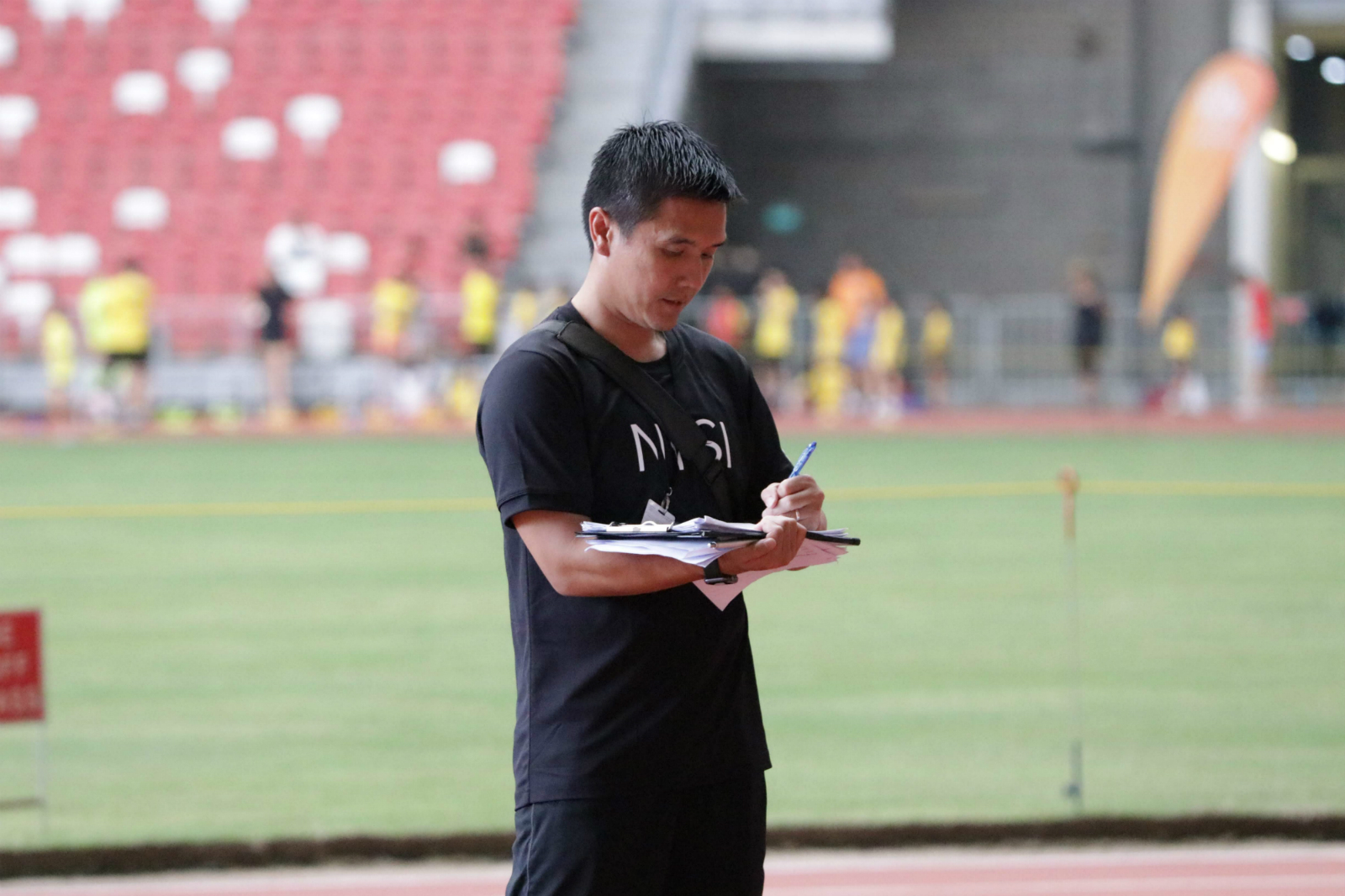 Gabriel Choong, NYSI Physiologist, conducting the beep test.