Interview with Jaslyn Hooi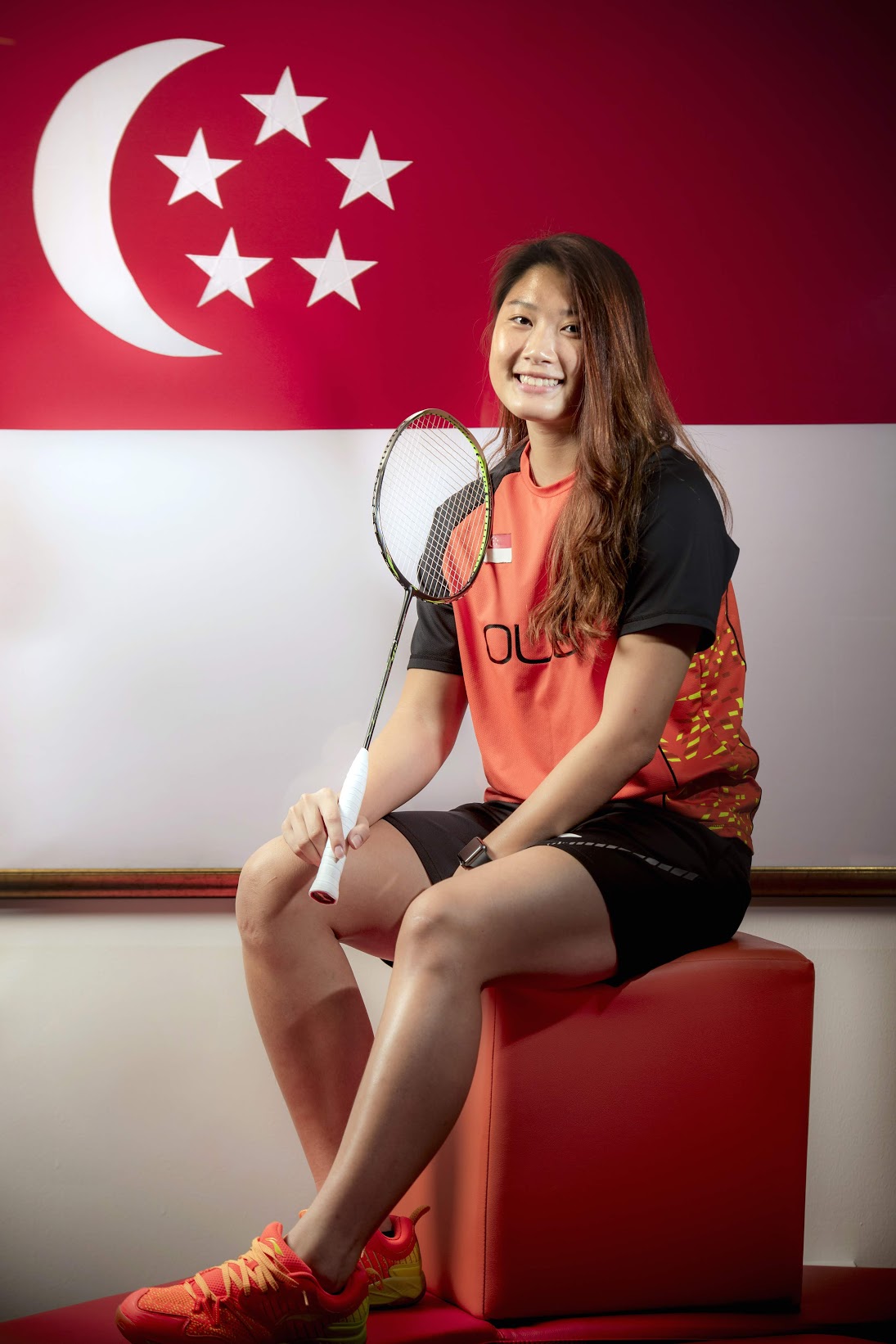 Jaslyn Hooi represented Singapore at the Youth Olympic Games 2018 held in Buenos Aires. Jaslyn came closest to medalling when she finished fourth in the women's badminton singles tournament. Her achievement was all the more remarkable as she had an ankle sprain in the preliminary round.
Jaslyn shared with us her experience and how NYSI supported her leading up to the YOG.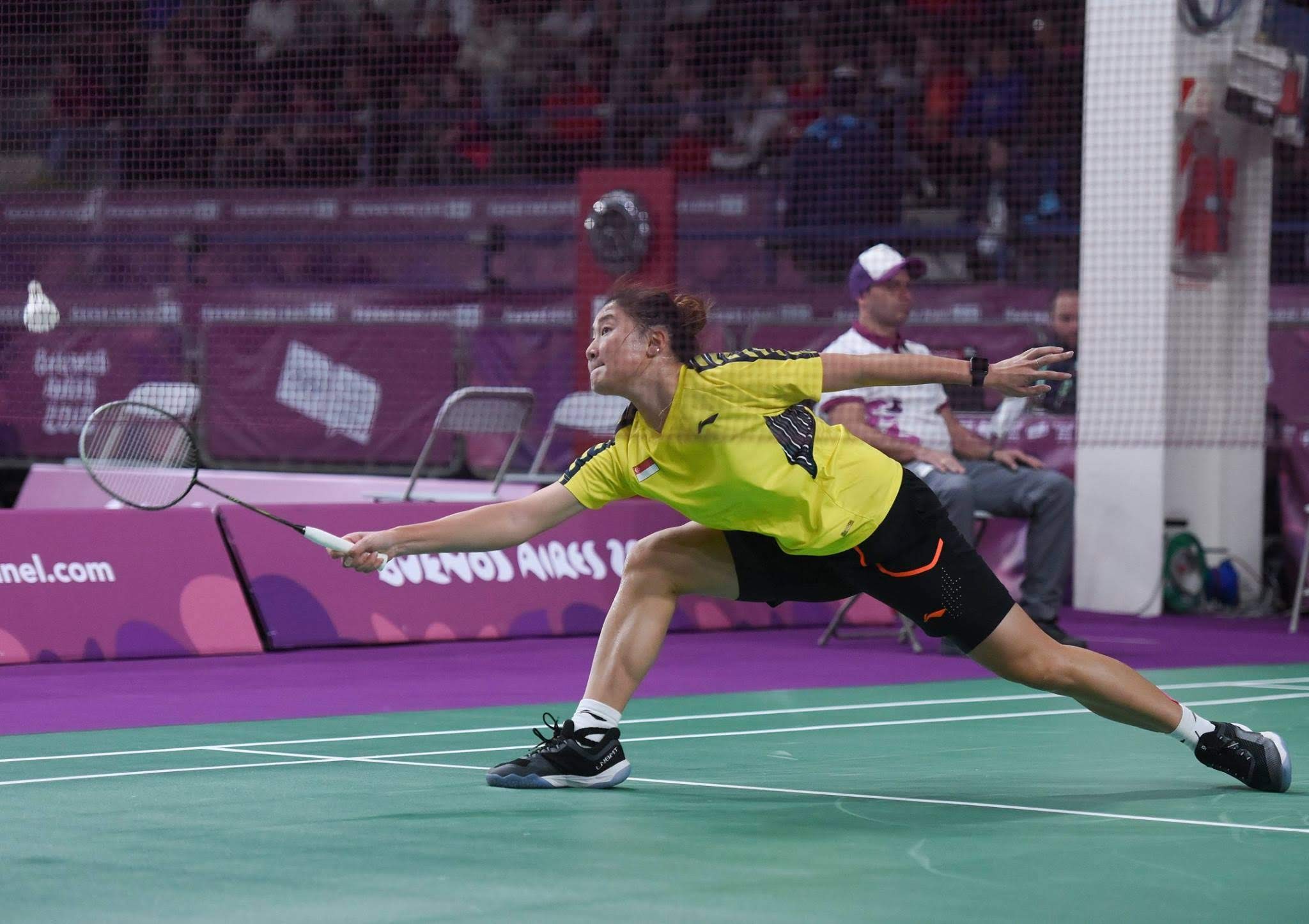 1) Please share with us your experience of representing Singapore at the 2018 Youth Olympic Games and competing against the world's best in your age group.
Jaslyn: YOG was my first time representing Singapore at a major game, I was afraid at the beginning, especially when I was preparing for the games. I tend to question if I'm good enough or if I stand a chance against the world's best. Nonetheless, I was excited and looked forward to the games. It was a unique experience.
At YOG, I was in awe. The whole village was full of athletes from different disciplines and I got to meet people from countries that I might not have the chance to visit. Aside from that, I was very focused on my task at hand which was to perform at my very best, put in my 100% and do Singapore proud.
Unfortunately, I sprained my right foot during one of the preliminary matches. I was mad at myself for being careless, frustrated that I wouldn't be able to compete at my best condition for such an important competition. I do wonder if my performance would have been better if I hadn't sprained my foot but I have no regrets because despite that sprain, I gave my all in YOG. I told myself, 'I have the opportunity to represent Singapore at such a prestigious competition, it was a once in-a-lifetime opportunity. I need to forget about the pain and treasure this opportunity. If I can push through the pain and suffering during training, I can push through this foot sprain.' I can't describe how I pushed through the pain. Maybe it was the adrenaline or maybe deep down I didn't want people to look down on Singapore athletes. We might live a privileged life with lots of support from NYSI, our NSAs, school and the government but that doesn't mean we surrender to pain easily. We are as strong as them, physically and mentally. We are strong-willed and we don't give up easily.
It was an eye-opening experience for me. I got to see the world's best youth badminton players, it gave me a chance to learn from them. I interacted with players from different countries, I learned how European players trained and how players from countries such as China, Japan and Thailand prepared for YOG. They are the power houses. I learned some good points from them that helped my game and set them as my benchmarks.
Overall, YOG really was a wonderful experience. I become stronger and smarter in YOG. I hope my juniors or any upcoming young athletes can have a similar experience like mine. They will be empowered by YOG.
2) Which staff worked with you? In what ways did they support?
Jaslyn: There are four NYSI staff that I would like to thank and will be forever grateful to for their help and support before, during and after the games.
Jocelyn Yong (NYSI Physiotherapist) wasn't there when I sprained my foot but she rushed down immediately to make sure I was okay after she heard the news. From then on, she was with me every step of the way during the games. Before each match, she would tape up my foot and release my sore calf muscles so that I could perform to the best of my ability. She made sure I had help from the clinic in the village, iced my leg and helped me recover as much as I could throughout the games. Besides that, she gave me words of encouragement before my match. Although most of the people might have thought I wouldn't get far because of my injury, she believed in me. She told me to believe in myself that I can overcome every obstacle on court.
After the games, Jocelyn made sure I had enough rest to recover as fast as I could due to an upcoming competition in the following month. She gave me rehabilitating exercises to strengthen my foot and made sure I was in good hands throughout the six weeks of recovering.
Before YOG, Dr Jamie Lye (NYSI Dietitian) taught me what type of food I should consume before and after my training and competition. She gave me suggested replacements for some of my food choices to make sure I could absorb the best nutrients from my food intake. Because of her, I learned to take care of my body better, I learned what food I should avoid and what food I should take more of to maximise my performance.
Dr Harry Lim was my psychologist for YOG. I was really stressed out before YOG. I was afraid that I wouldn't perform well and disappoint everyone because of my poor performance. Dr Harry helped me by changing the way I think on court, teaching me how to remain focused on myself instead of my opponent and believe in my ability so that I won't be indecisive on court and doubt my ability to perform. It really helped me grow as an athlete. I feel more confident as a player. Furthermore, with what he taught me, I was able to apply the same tips and tricks to tackle different problems on court. Although there are some improvements, I will continue to work hard to strengthen my mental.
Charmaine Lim was my strength and conditioning coach for YOG. She worked together with my coach and came up with a programme that allowed us to be at our strongest during the games. She was the first NSYI staff that started preparing us for the games, starting from the beginning of the year till the day we left for YOG. She guided us through each stage of preparation.
Gabriel Choong (NYSI Physiologist) taught me that a good sleep can maximise my performance. With the Readiband, I was able to understand my sleep pattern, sleep quality and sleep quantity better. I always thought I had good quality sleep. However, on the Readiband, it was recorded that I had low sleep quality. We found out it was because I spasm during my sleep. From there, Gabriel gave me some tips so that I won't spasm so much during my sleep.
3) In summary, how did prepping with NYSI pre-YOG help you with your performance?
Jaslyn: NYSI taught me necessary skills and knowledge that will help me in the long run. They taught me things that I didn't know previously and corrected some mistakes or misconceptions I had. Moving forward, I know how to tweak my diet for pre- and post- workout, I know how to prep myself before any important games, I know how to prevent injuries, and I know how to maximise my rest and recovery at night. I think this is extremely important for every athlete so that their effort won't go to waste and they reap as much benefits from their hard work. Thank you NYSI for the generous support you've given me thus far!