Team Singapore Athletes' Conference 2019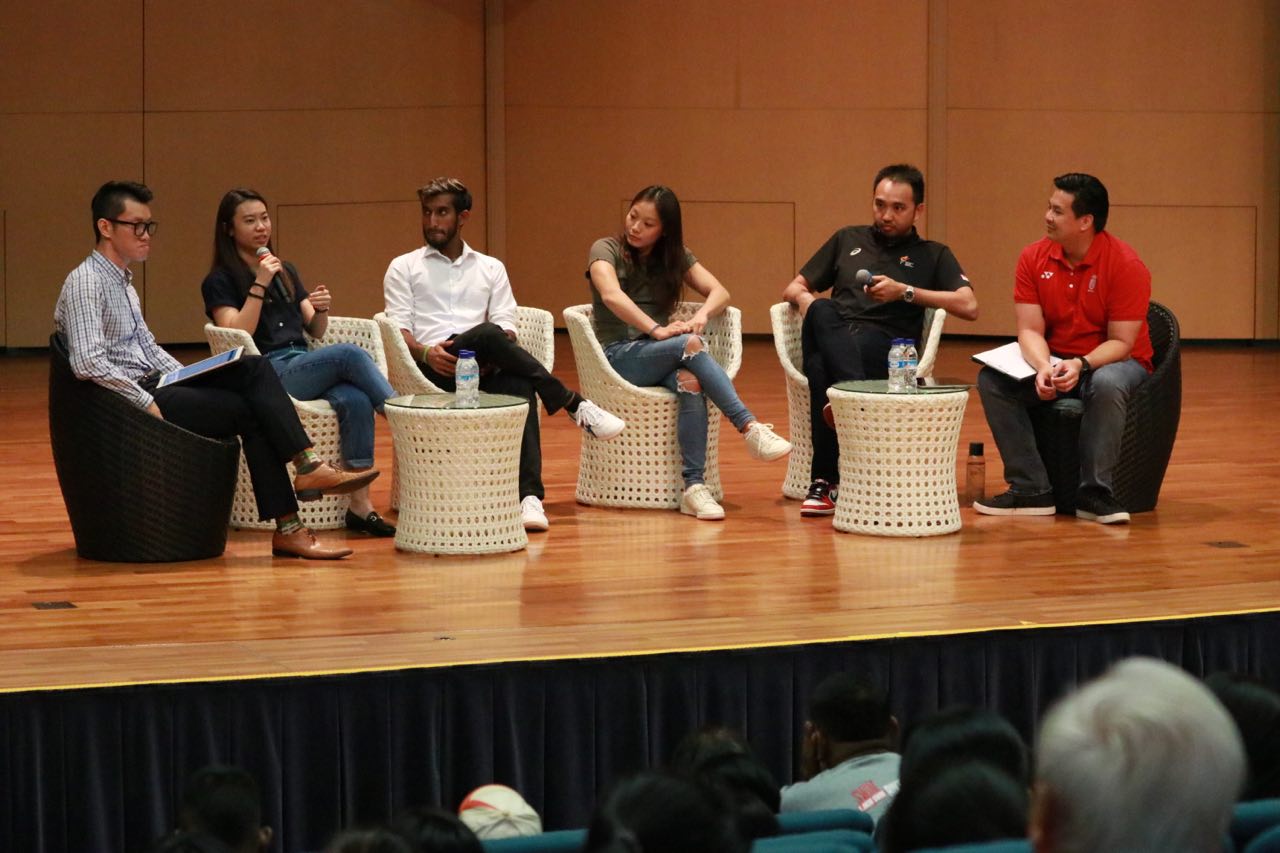 Team Singapore Athletes Panel (left to right): Dr Harry Lim (NYSI moderator), Charlene Lim (bowling), Shaheed Alam (tennis), Constance Lien (jiu-jitsu), Leonard Tan (NYSI Swimming Head Coach), Mark Chay (Chairperson, SNOC Athletes Commission).
Dunman High School, Saturday, 3 Aug 2019 — Youth athletes representing the nation gathered today for the Team Singapore Athletes' Conference at Dunman High School's Performing Arts Centre.
A panel of current and former athletes – Charlene Lim (Bowling), Shaheed Alam (Tennis), Constance Lien (Jiu-Jitsu), Leonard Tan (Swimming coach) and Mark Chay (Chairperson, SNOC Athletes' Commission) – shared their experiences transitioning through the different phases in their athlete journey.
Charlene, 20, spoke about how she coped with her hip injury after the 2019 Malaysia Open singles and the stress she felt stepping into the national senior squad. Shaheed, 21, shared that he took a year off from school at the age of 15 and how he had to adjust to older and more experienced athletes when he played on the open tennis circuit and last but not least how Constance broke free from her struggle with insecurities when she found her passion for the mixed martial arts.
Mark, 37, spoke about the rights and responsibilities of athletes – the rights to a safe training environment and coaching balanced with the responsibilities of representing the country and adhering to the athletes' code of conduct. He also highlighted the importance of safeguarding youth athletes.
Mark said, "It is important that all athletes are educated and made aware of what constitutes harassment and abuse. This is especially the case for youth athletes. I am glad to see that NYSI has come up with a safeguarding policy to protect the youth athletes that they support."
"As we're athletes ourselves, it's nice to learn from different experiences and understand more about how we can cope as athletes," said Amanda Lau from the national women's rugby team.
"I think these learnings will help us as we're able to resonate with them, to understand what our mind-set should be and how we can make better decisions for the road ahead," added Amanda Lau, who transitioned from gymnastics to soccer before ending up in rugby.
"I myself came into the national team quite late and everything's still new to me. So coming to a conference like this is important because it helps me to set expectations of the standard of a national athlete," said Low Yong Ming, 26, who joined the national Kickboxing team a year ago and won a silver at the 2019 Singapore Kickboxing Championship.
Athletes also got to hear from thought-provoking guest speaker Rob Lilwall who recounted his multiple adventure journeys across the world. He shared the adversities he faced along the way and how a change of mind-set helped him overcome them.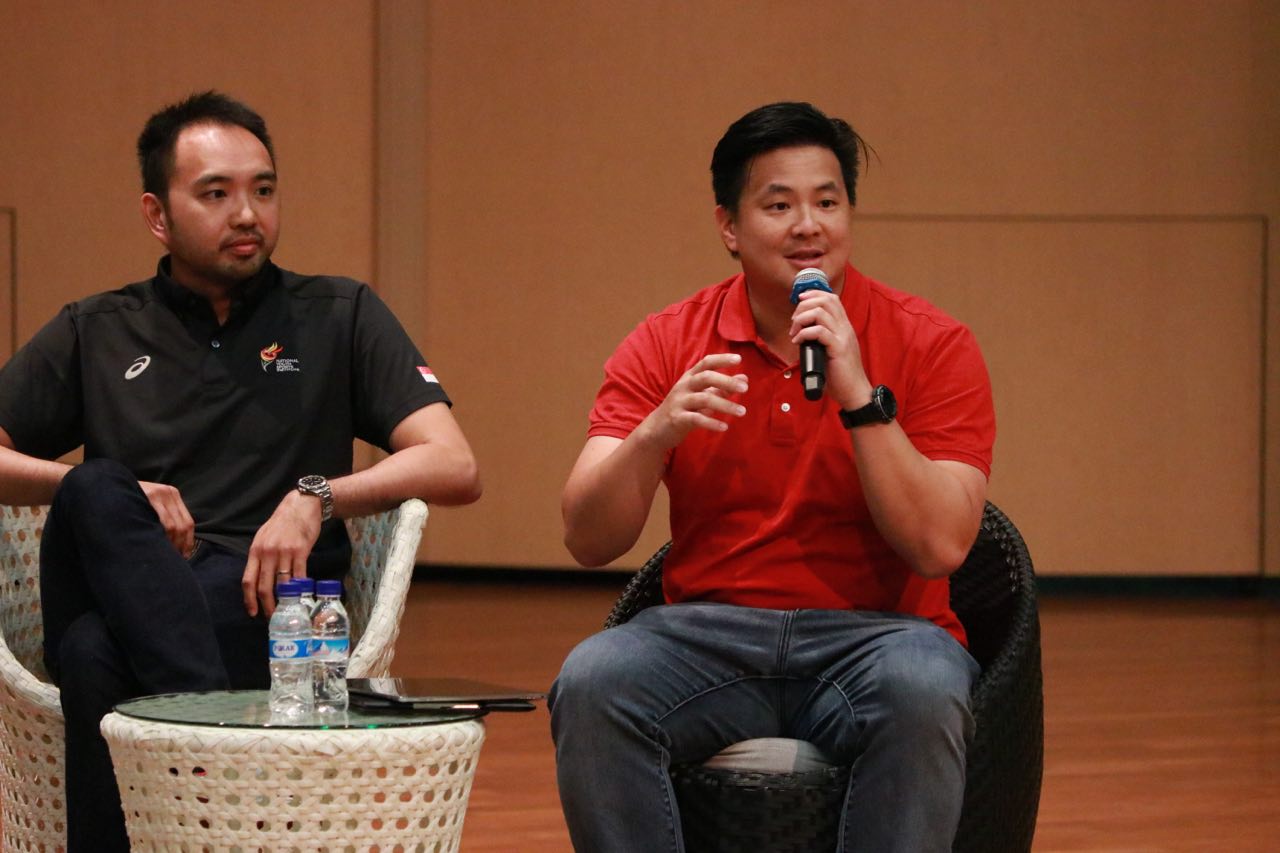 Mark Chay speaking about the importance of safeguarding youth athletes.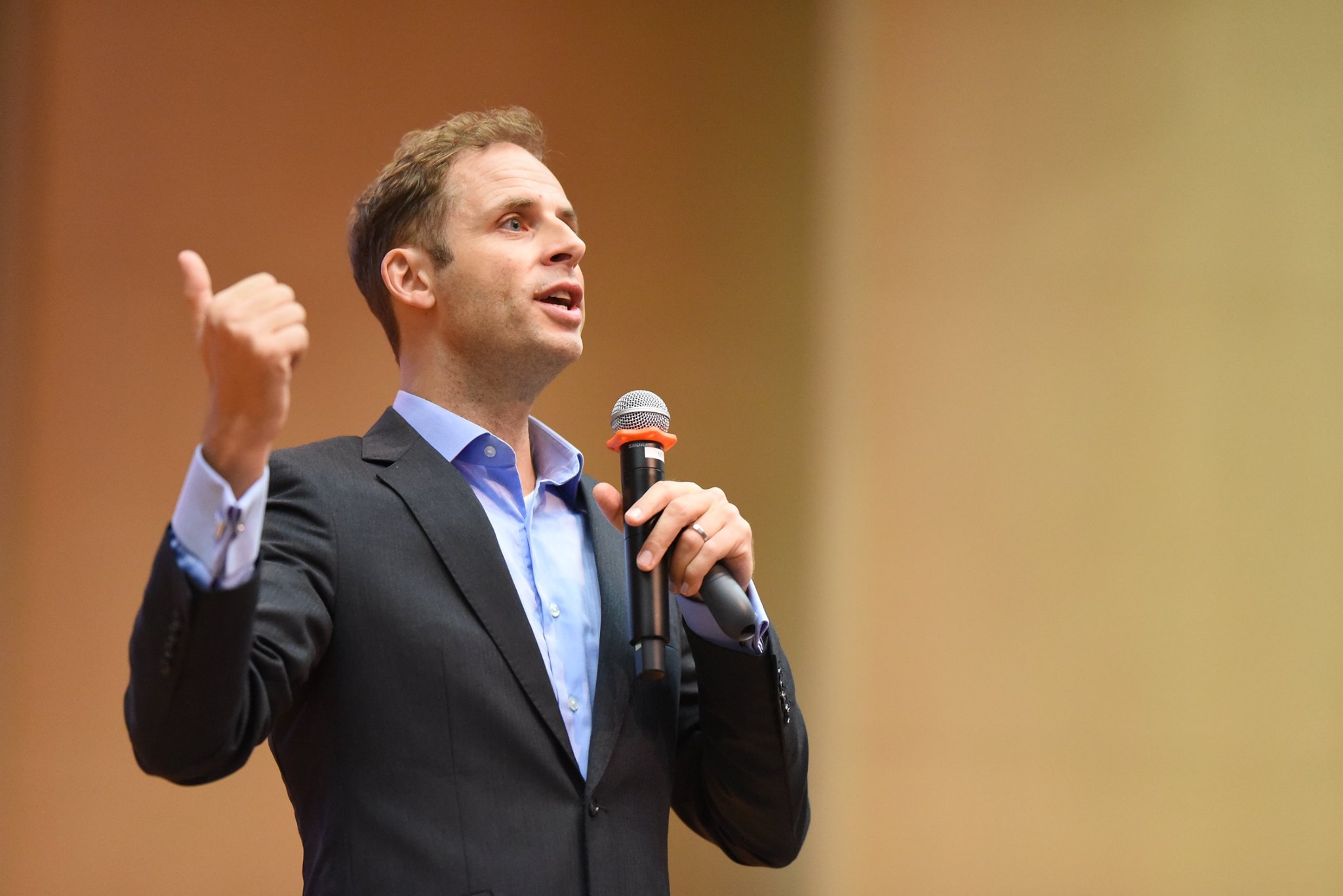 Rob Lilwall sharing about his expeditions around the world.