NYSI TOP Athlete Programme Campus Visit to ITE College East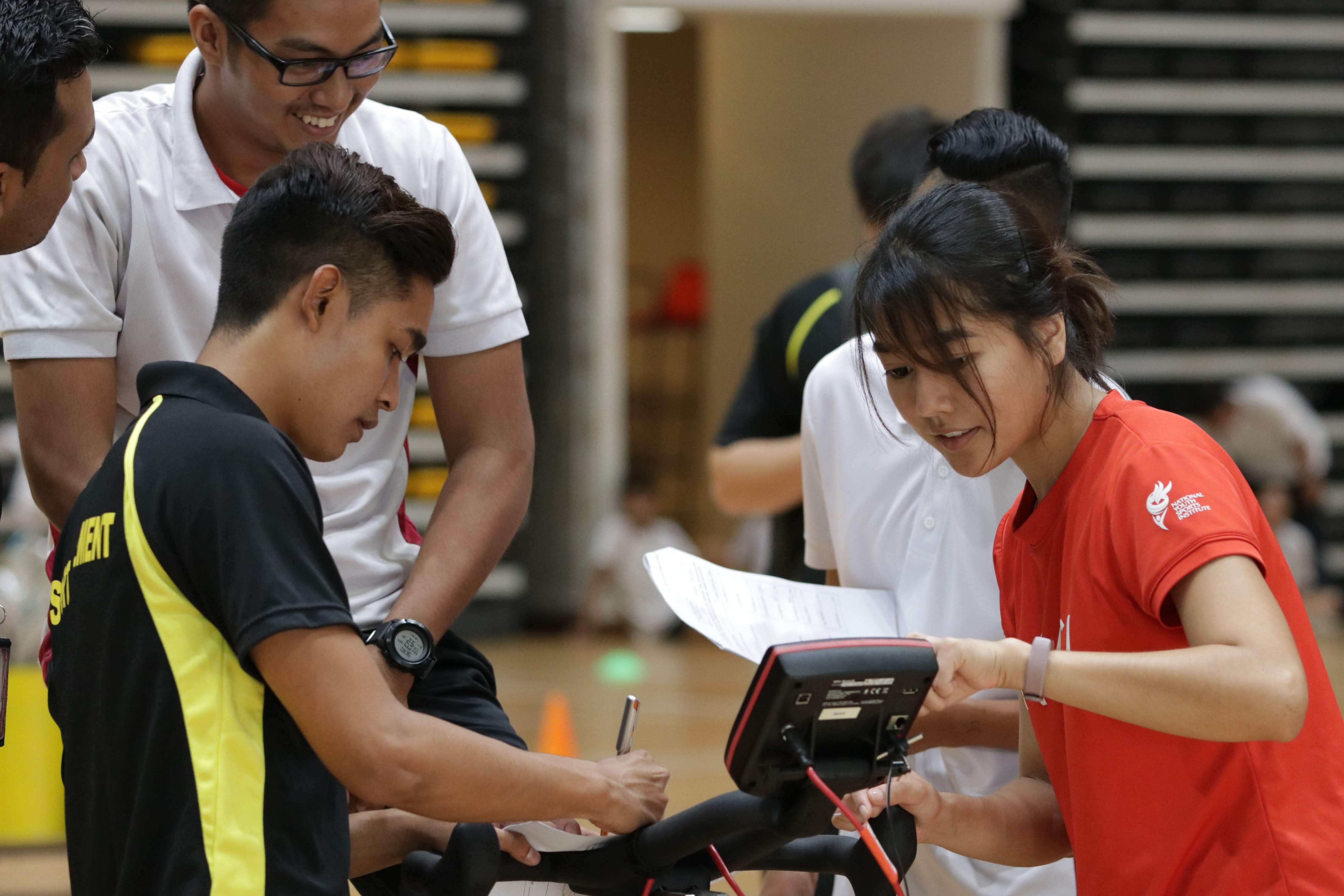 Nur Dyana Binte Abu Bakar (in red), Athlete Life Executive, conducting the 6-second Wattbike test with student volunteer, Mohamed Hambali bin Mohd Hamdan.
Following the previous TOP Athlete Programme selection trials at ITE College West on 2 April 2019, the National Youth Sports Institute (NYSI) brought the trials to ITE College East on 9 April 2019.
Students from Higher Nitec in Sport Management assisted in conducting the trials at 5 different stations – the 20m sprint, 6-second Wattbike test, vertical jump, grip strength, and pull ups.
One of the student volunteers, Florence Lee, 19, expressed her excitement in this opportunity for practical experiences in sports testing. "We have learnt most of the elements in these tests in class. This trial provides us with new experiences and the chance to learn something new. I hope that this programme can be brought back next year so that future batches can gain knowledge from this hands-on learning experience."
Florence also pointed out the possible benefits of this trial for the participants. "The students don't usually get to try this out in school. The tests allow them to see how fit they are, and what improvements they can make for their fitness in each specific muscle group. During Sports and Wellness classes, they can work on the areas they have identified through this programme."
A total 68 students signed up for the trial, and top performers of each test were rewarded with an NYSI premium.
"These tests actually tie in with the coaching methods that were taught to students. The Sport Management students can better learn how having technology and data can help in coaching," said Mr David Chee, lecturer for Sport Coaching.
Mr Chee also said, "This is a good start to identify athletes with natural sporting abilities. I think this collaboration to set the trial up in schools offers students more exposure, especially for Sport Management and Fitness Training students to interact with this programme."
Joven Chong, 19, a Fitness Training student and Ultimate Frisbee player came in top three for three stations. "I was approached by the Sport Management students and my teacher to come and try this out. I used to play volleyball and I'm interested in rock climbing as well. I'm definitely keen on the idea of joining the national team if given the opportunity to do so. This programme is a good chance to spot talents, and for students to see what they are good at and which sports they are suited for," he said.
If you are keen to participate or have any enquiries, kindly contact us on Facebook, Instagram or e-mail us at enquire@nysi.org.sg.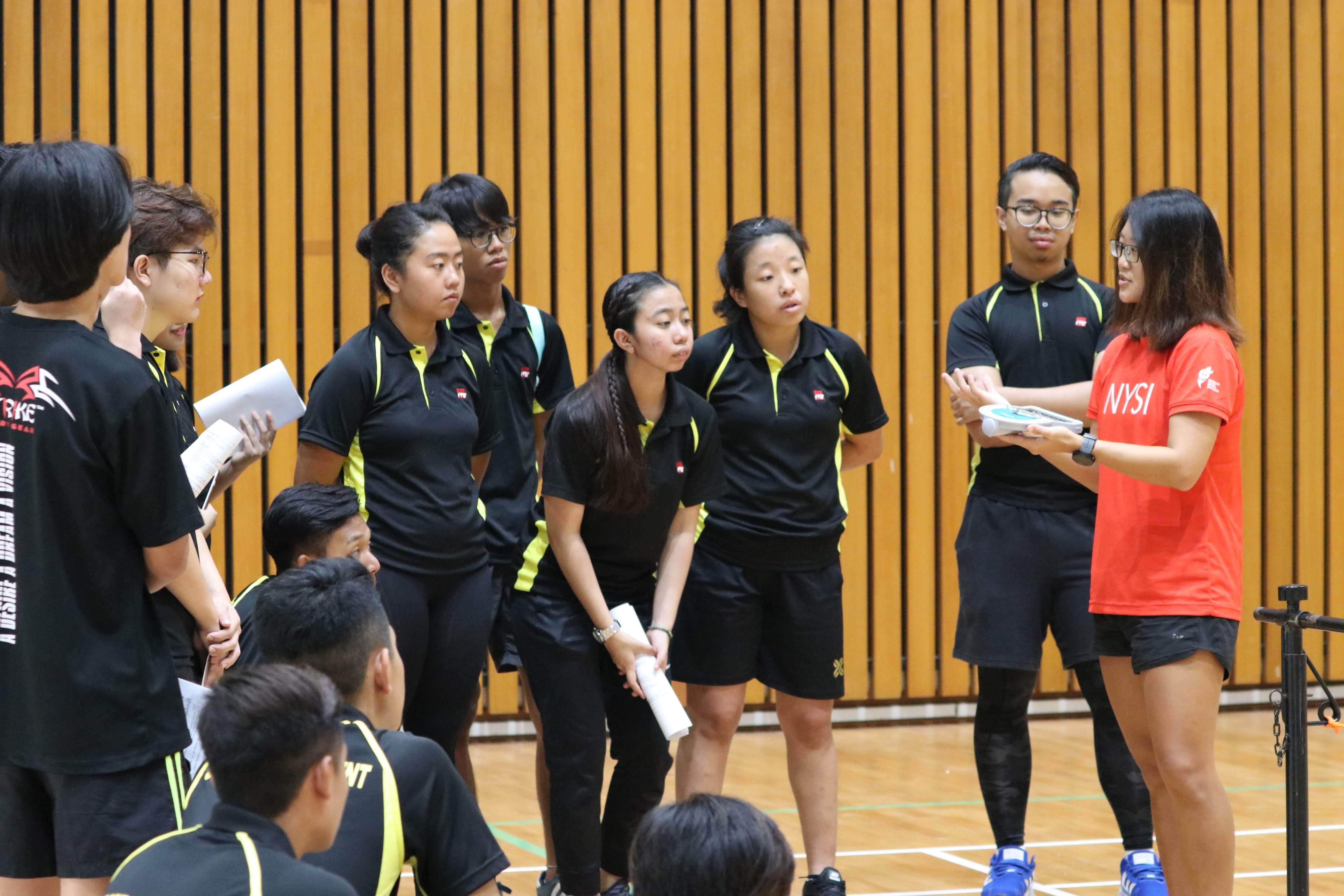 Amelia Tan (in red), NYSI Athlete Life Executive, explaining the test procedures for the Grip Strength test and incline pull up station.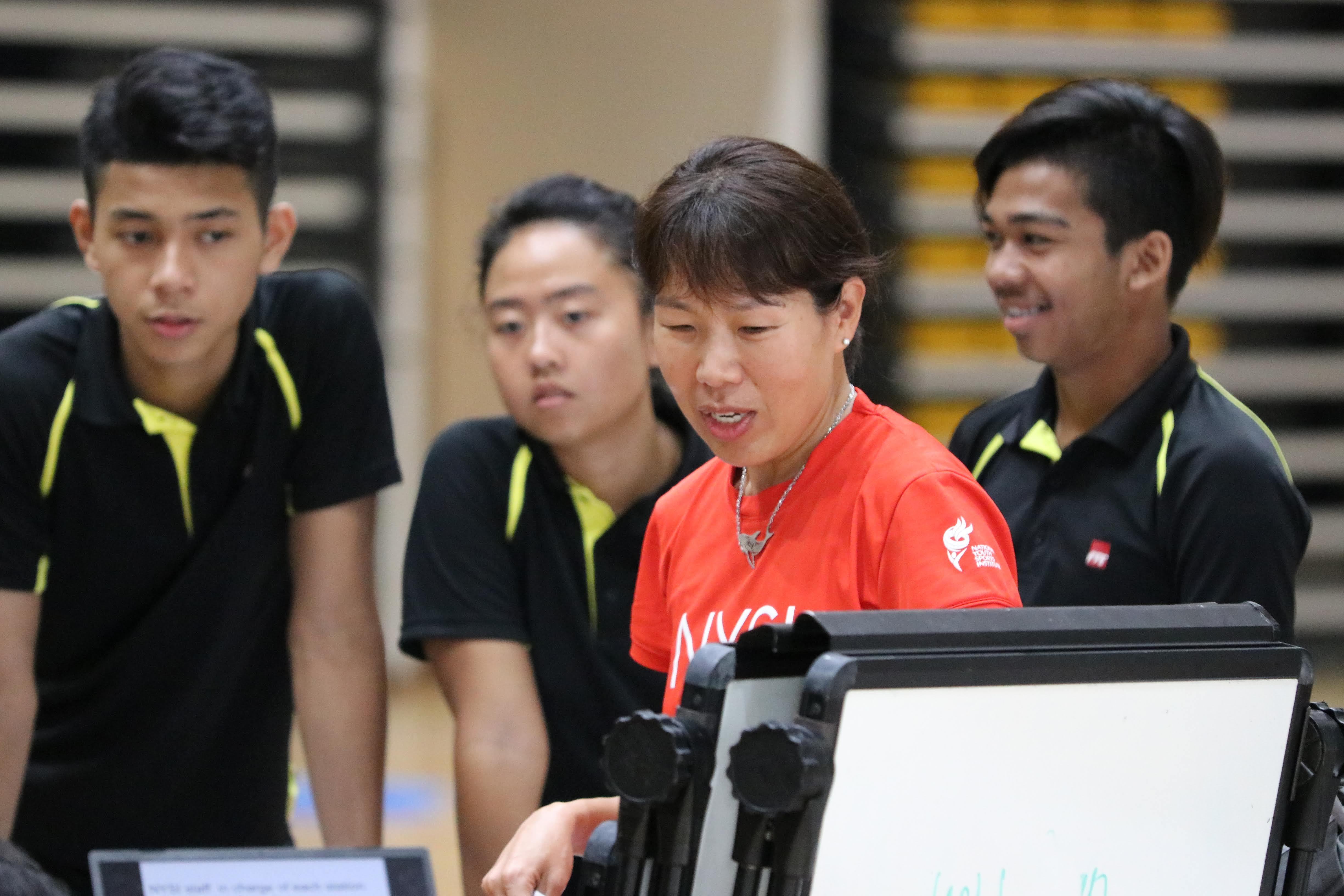 Merey Tan (in red), NYSI Athlete Life Manager, introducing student volunteers to the various test stations.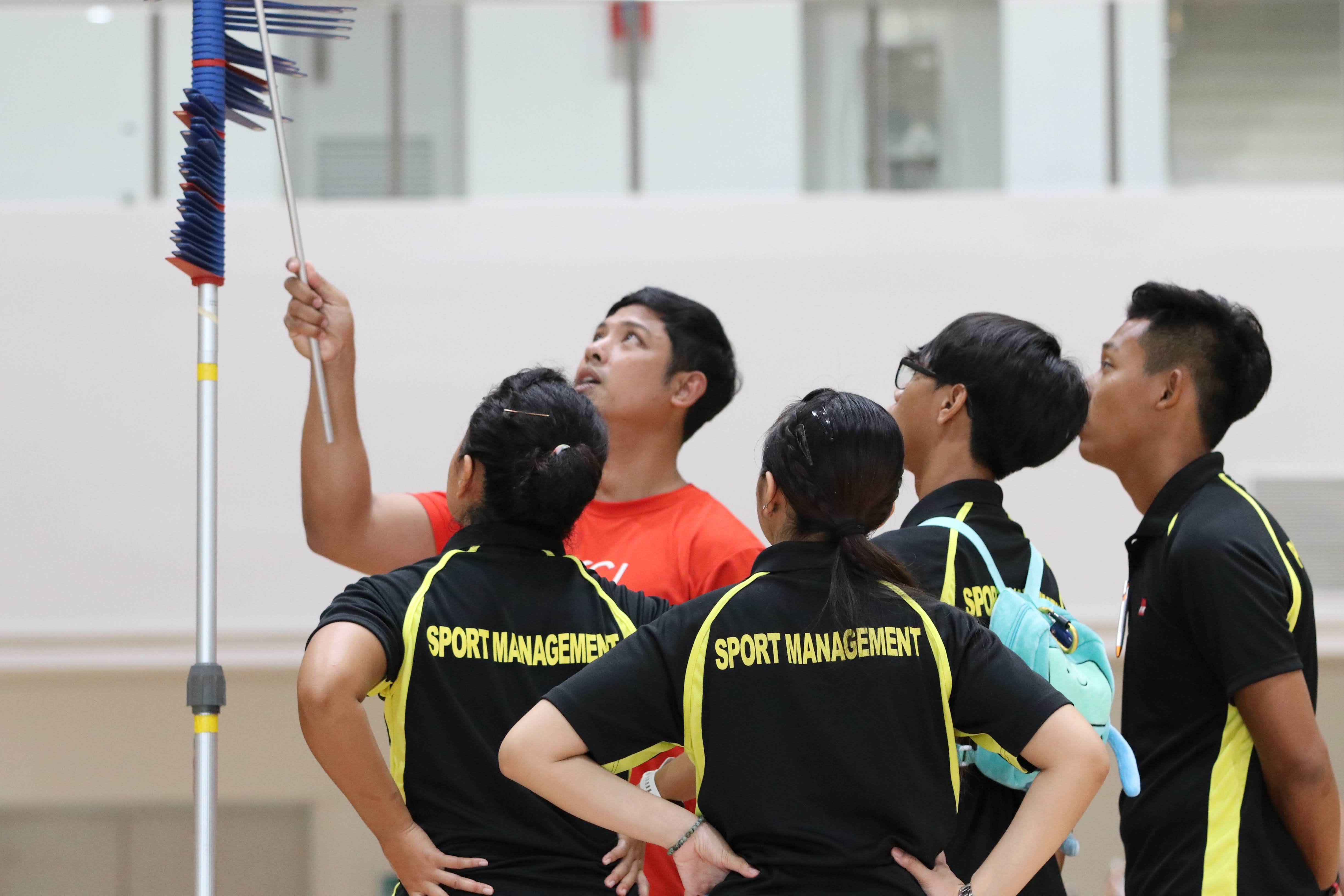 Mohammad Ismail A Kadir (in red), NYSI Athlete Life Manager, briefing the student volunteers on the vertical jump test procedure.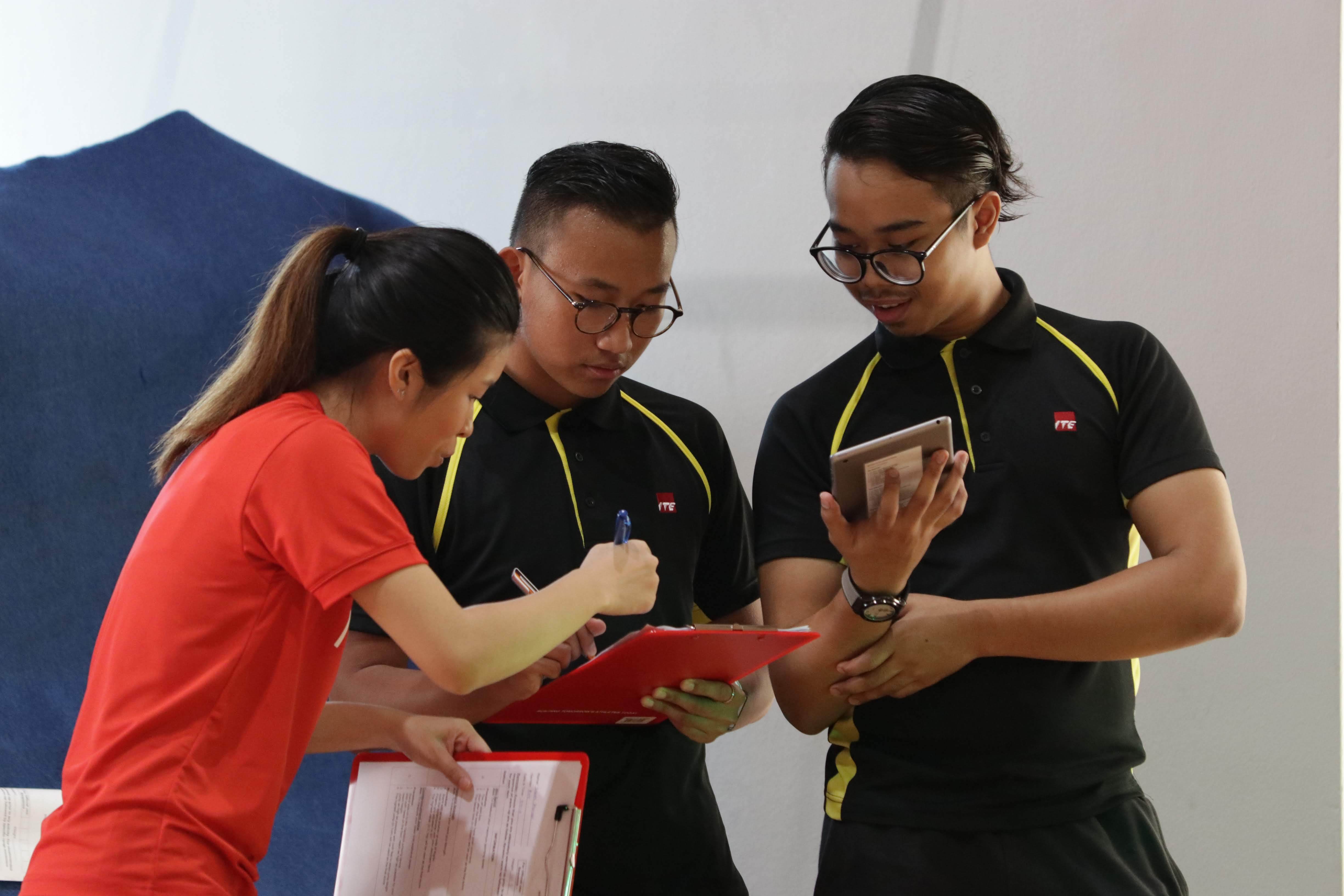 Tan Jing Wen (in red), NYSI Talent Identification and Development Executive, explaining the 20m sprint test procedure to the student volunteers from Higher Nitec in Sport Management.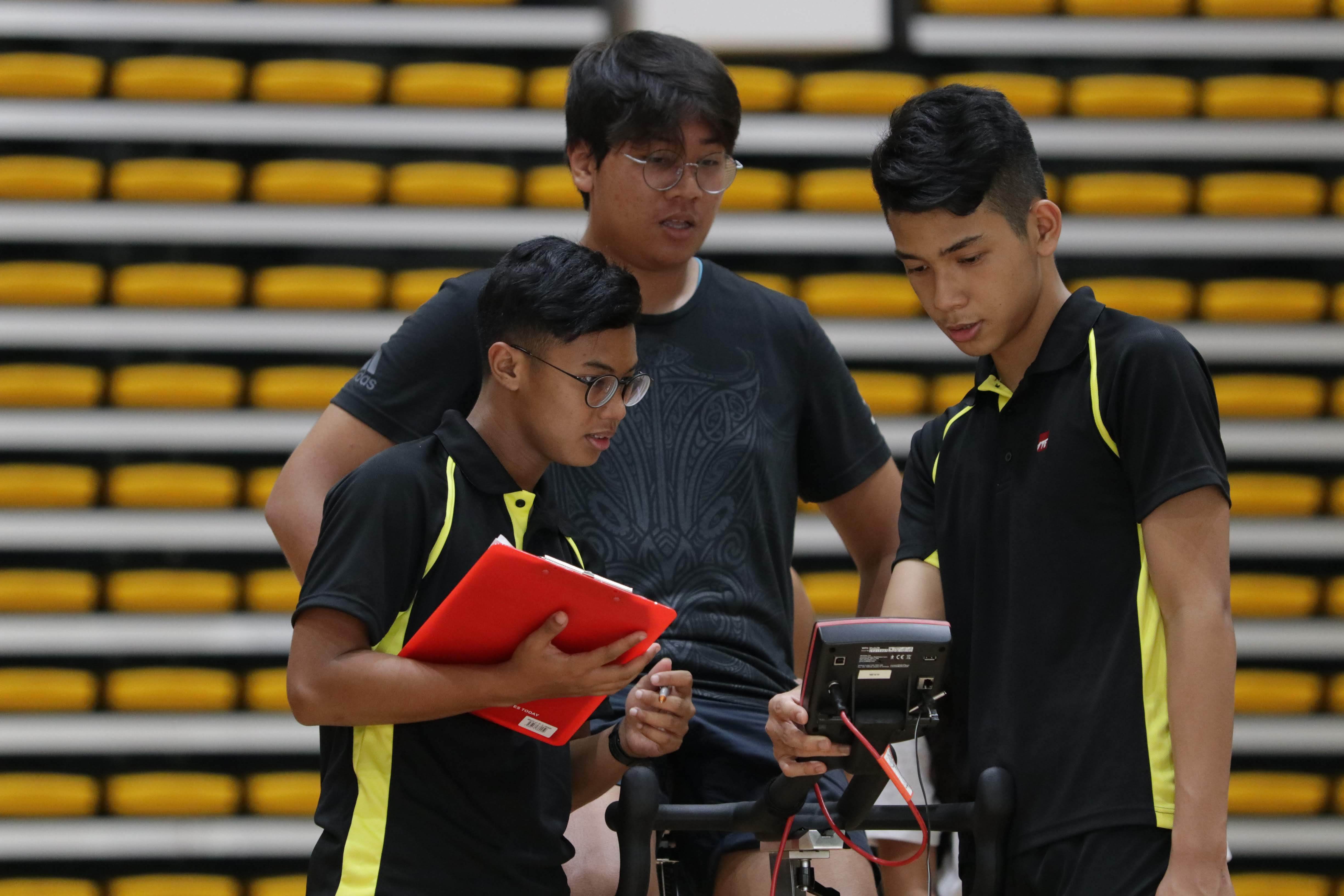 Student volunteers from Higher Nitec in Sport Management, Muhammad Erwan Bin Muhamad Yusoff (left) and Muhammad Romie Shafiq Bin Romzi (right) conducting the 6-second Wattbike test.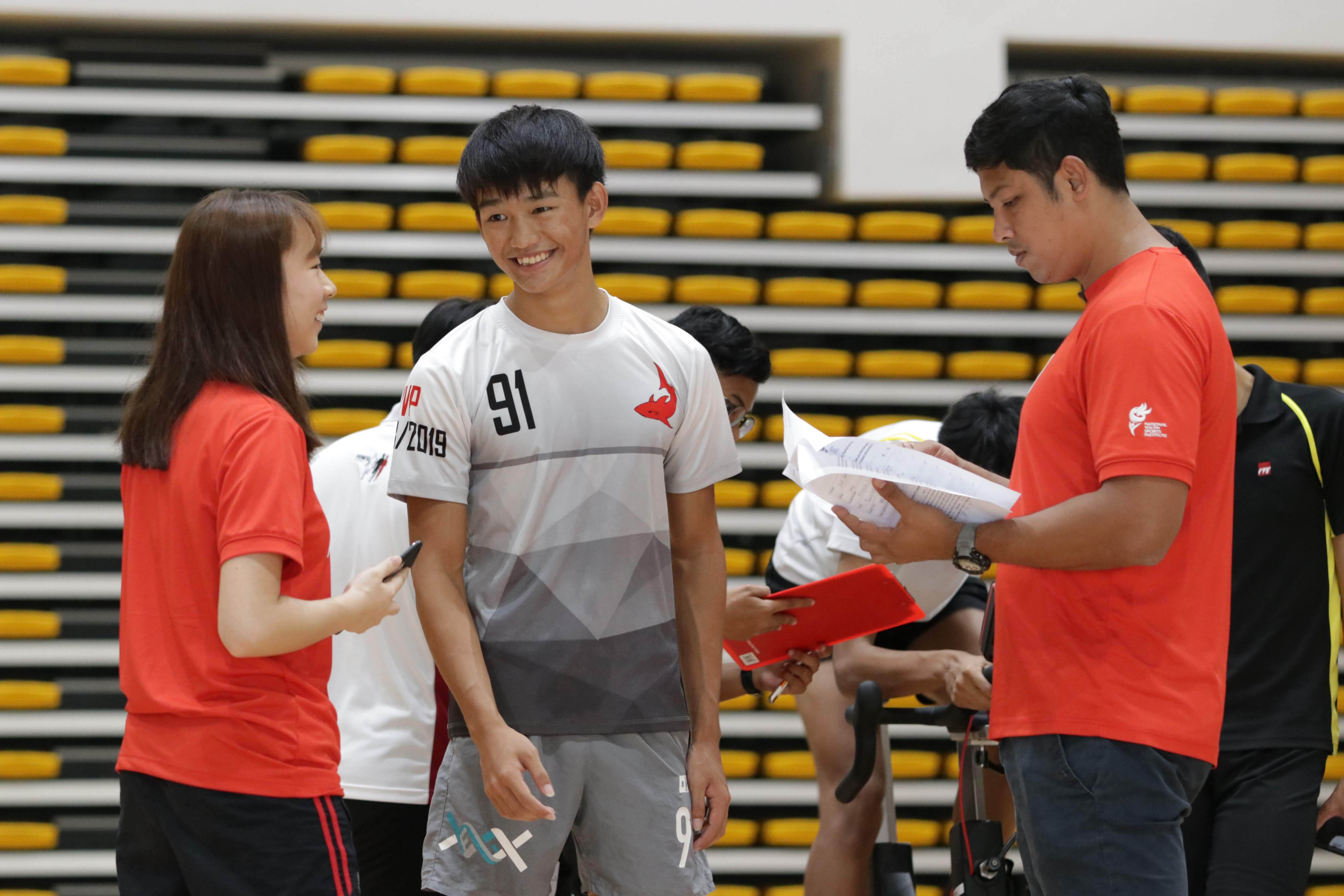 Joven Chong (in grey), an Ultimate Frisbee player, sharing his thoughts on the TOP Athlete testing with NYSI staff.