NYSI TOP Athlete Programme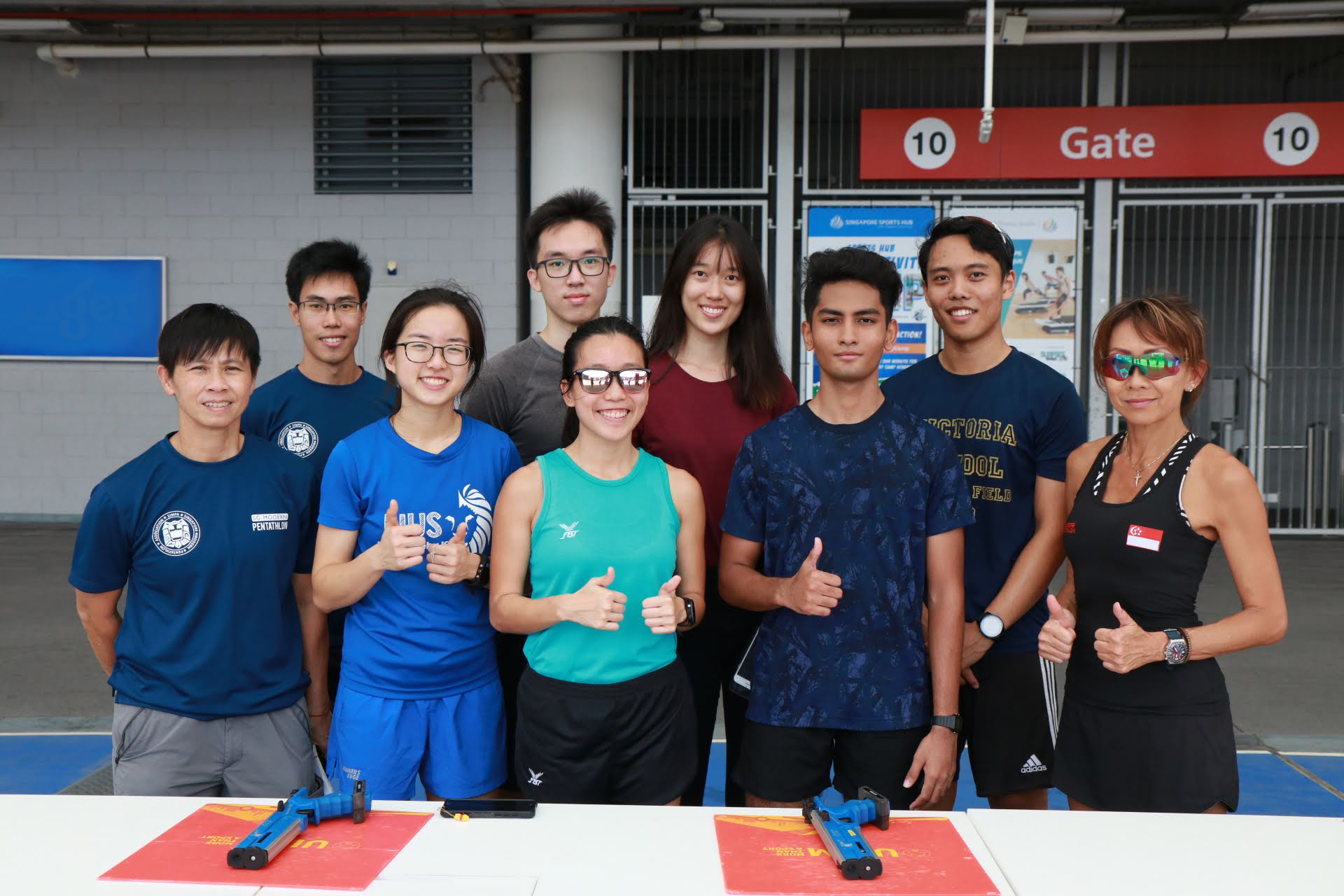 From left to right – SIMPA official Ms Poon Pui Fun, modern pentathlon athlete Kendrick Tay, Lee Yuen Yu, Gordan Tan, Tan Huixin, Joey Tan, Muhammad Farid Bin Muhammad Imran, Mohamad Nurhan bin Raihan, SIMPA President Cassandra Choh
NYSI recently conducted a Laser Run trial for athletes in our TOP Athlete Programme on 20 December 2019.
NYSI is looking for athletes with high athletic ability and the desire to represent Singapore at one of the major games. NYSI, together with Singapore Modern Pentathlon Association (SIMPA), are looking for female athletes who can run 5km in under 25min and male athletes who can cover the same distance in under 22min.
The Laser Run made its debut as a medal event at the recently concluded 2019 SEA Games in the Philippines. It combines four rounds of running and shooting. Athletes have to hit a target 5 times from a distance of 10m before running 800m, and repeat this four times. Shermaine Tung and Marcus Ong of Singapore won bronze medals in their respective Beach Laser Individual events.
Yuen Yu, one of the TOP athletes who started training with NYSI since April 2019, enthused,"It was refreshing to do the laser run as it provided a greater level of focus than normal running. It's challenging to shoot with accuracy after running 800 metres. I'm glad to have the opportunity to try out laser run, and looking forward to see how the sports scene will advance with the TOP Athlete Programme."
If you think you have what it takes to represent Singapore, join us at the next trial for the NYSI Top Athlete Programme at the National Stadium from 22-23 Feb 2020.
Watch this space for details!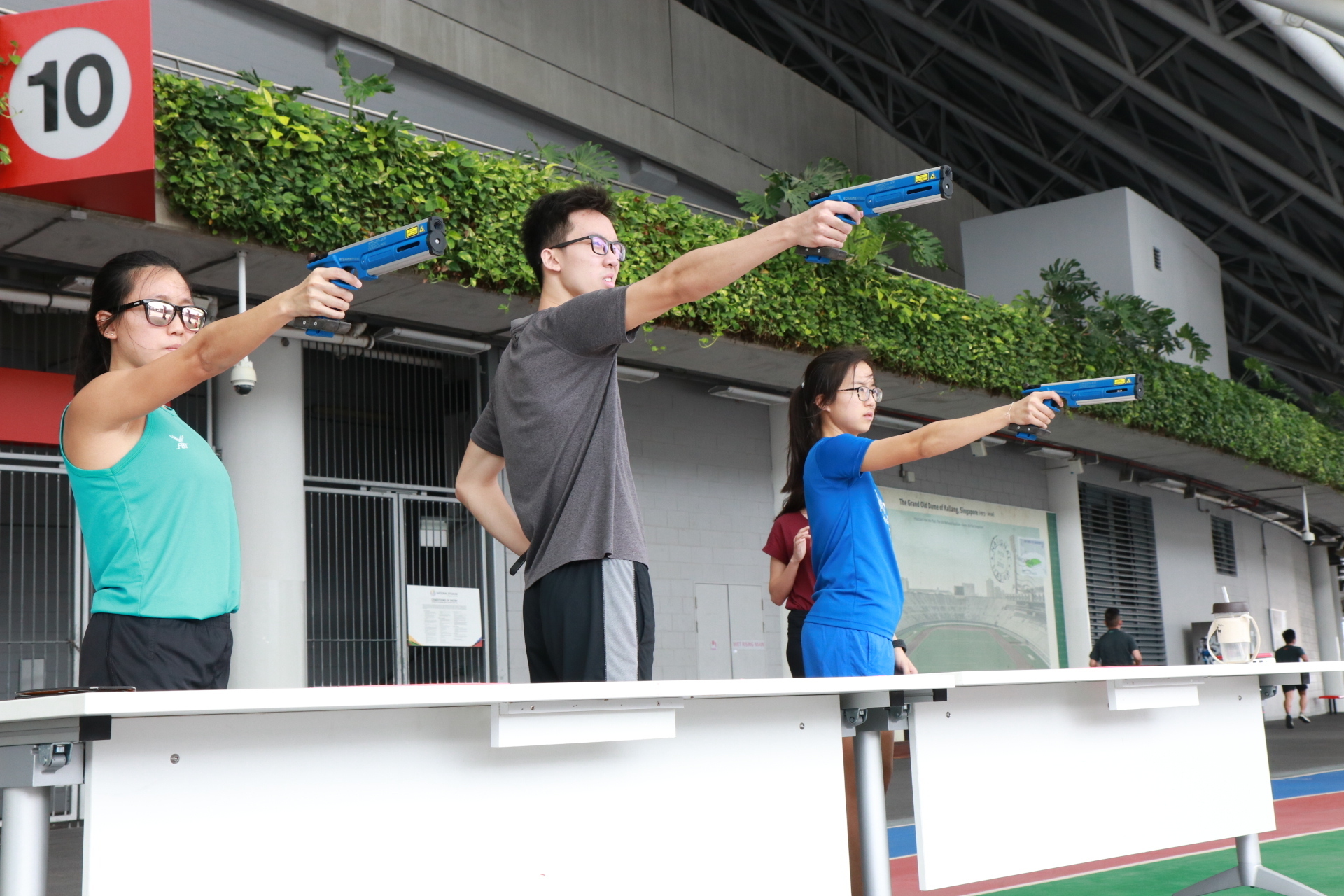 From left to right – TOP athletes Tan Huixin, Gordon Tan and Lee Yuen Yu firing the laser guns
National Youth Sports Institute
(NYSI Hub @ Woodlands)
1 Champions Way
Singapore 737913
NATIONAL YOUTH SPORTS INSTITUTE
5D STADIUM LANE
Singapore 397778