Safety Briefing Huddle for NYSI IHL Leagues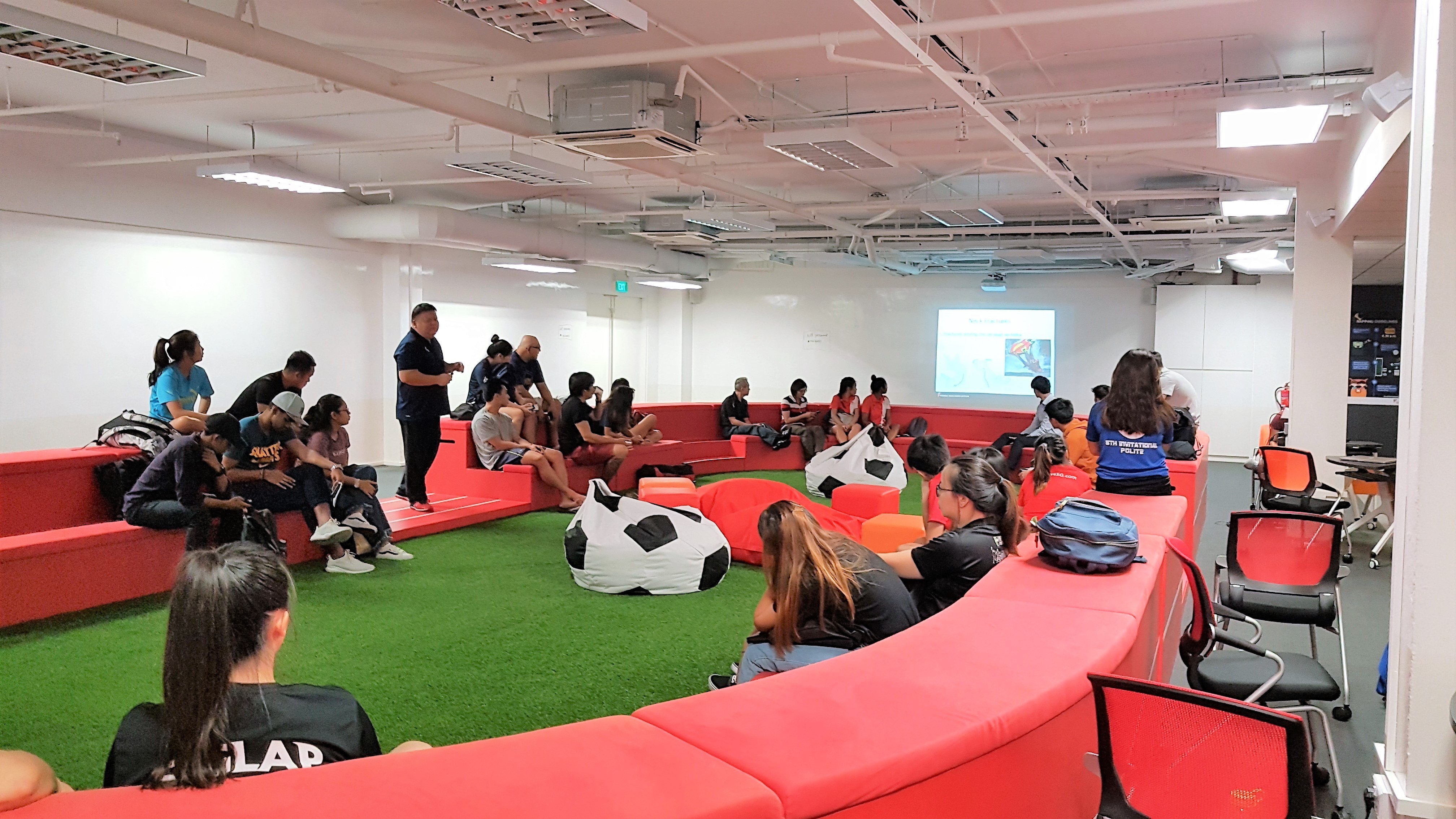 NYSI head of physiotherapy Kelvin Wong conducting the safety briefing for student-athletes at NYSI Satellite @ Kallang on 22 May 2018.
On 22 and 24 May 2018, the National Youth Sports Institute (NYSI) held a Safety Briefing Huddle for student-athletes from institutes of higher learning (IHLs) taking part in the upcoming NYSI Leagues for basketball, football, netball and waterpolo.
The Huddle emphasised the importance of safety in the lead up to the IHL Leagues, so as to prevent the occurrence of injuries.
Conducted by NYSI head of physiotherapy Kelvin Wong, the sharing touched on the various types of sports injuries such as muscular and joint injuries, heat injuries and concussion.


He shared about the common injury symptoms to look out for, as well as the basic remedy techniques required in the event of an injury.


Seet Zhi Yun, 18, who attended the briefing, acknowledged the importance of safety awareness and injury prevention when playing sports.


The vice-captain of Republic Polytechnic's basketball team said: "We have to make sure safety comes first, because if an injury goes wrong, it can cause death or anything.


"So we must make sure we don't leave our teammates behind, always make sure they are doing well and in good condition."

National Youth Sports Institute
(NYSI Hub @ Woodlands)
1 Champions Way
Singapore 737913
NATIONAL YOUTH SPORTS INSTITUTE
5D STADIUM LANE
Singapore 397778