NYSI TOP Athlete Programme visits Temasek Hall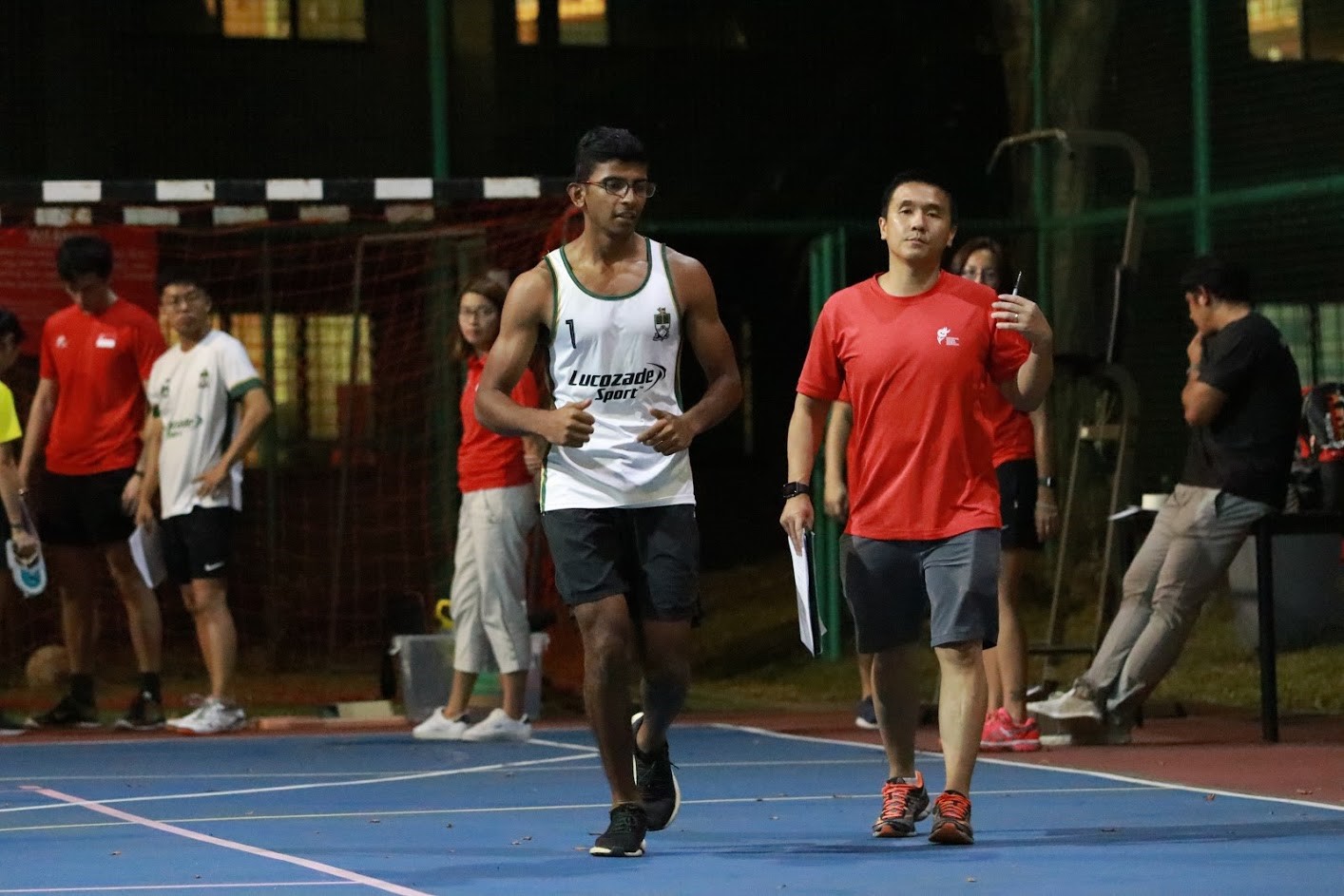 Prem Manoharan, an Ultimate Frisbee player from Temasek Hall, warming up for the beep test conducted by Gabriel Choong, NYSI Physiologist.

The National Youth Sports Institute (NYSI) went back to the National University of Singapore (NUS) with the NYSI TOP Athlete Programme. After the first visit to Eusoff Hall, NYSI staff were at Temasek Hall, who came in second in the recent NUS Inter-Hall Games.

The NYSI TOP Athlete Programme is focused on identifying student-athletes who possess the raw athletic ability to ultimately represent Singapore at international competitions. NYSI will also provide student-athletes a chance to transfer to a different sport if they meet certain benchmarks.

The same tests as at Eusoff Hall were conducted for the Temasek Hall student-athletes to ensure consistency – a 20m sprint, a vertical jump, grip strength, pull ups, and a beep test.
"I was looking forward to the test and I really enjoyed myself because I have been training hard as an athlete. I want to know where I stand and what physical tests I can do to test my athleticism. I have not heard of this test before. It is a good exposure and I know what I can train towards in future," said Tan Yuan Rong, a student-athlete majoring in Business.
Prem Manoharan, a student-athlete majoring in Biomedical Engineering, shared positive comments.
"National players are usually identified when they are young, but there are some who are late bloomers or start getting into sports later. I think it is good that NYSI is still looking for talents at a later age," said Prem.
Based on the results, one student-athlete met the benchmarks for further testing.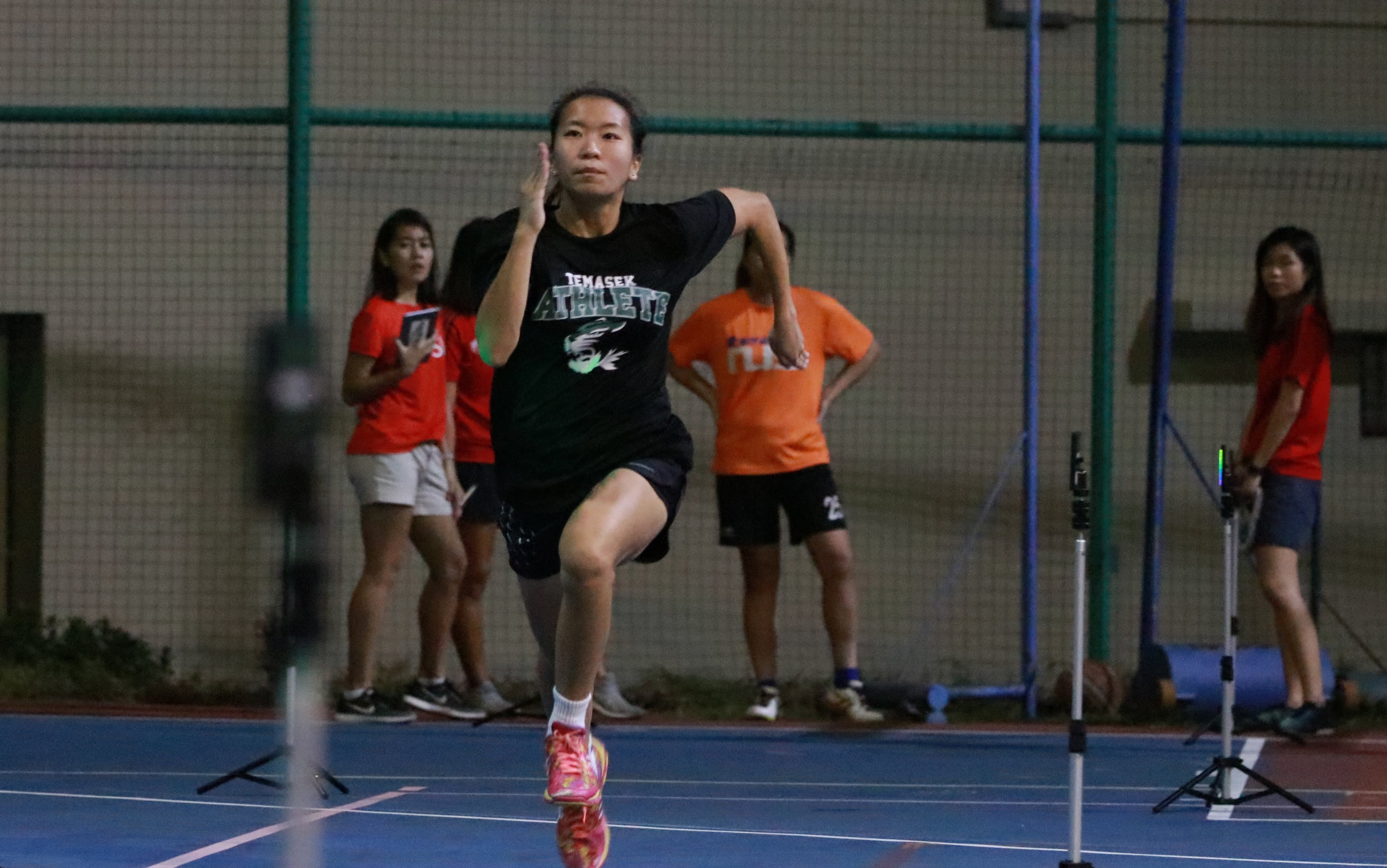 Handballer Jasmine Goh of Temasek Hall at the 20m sprint station.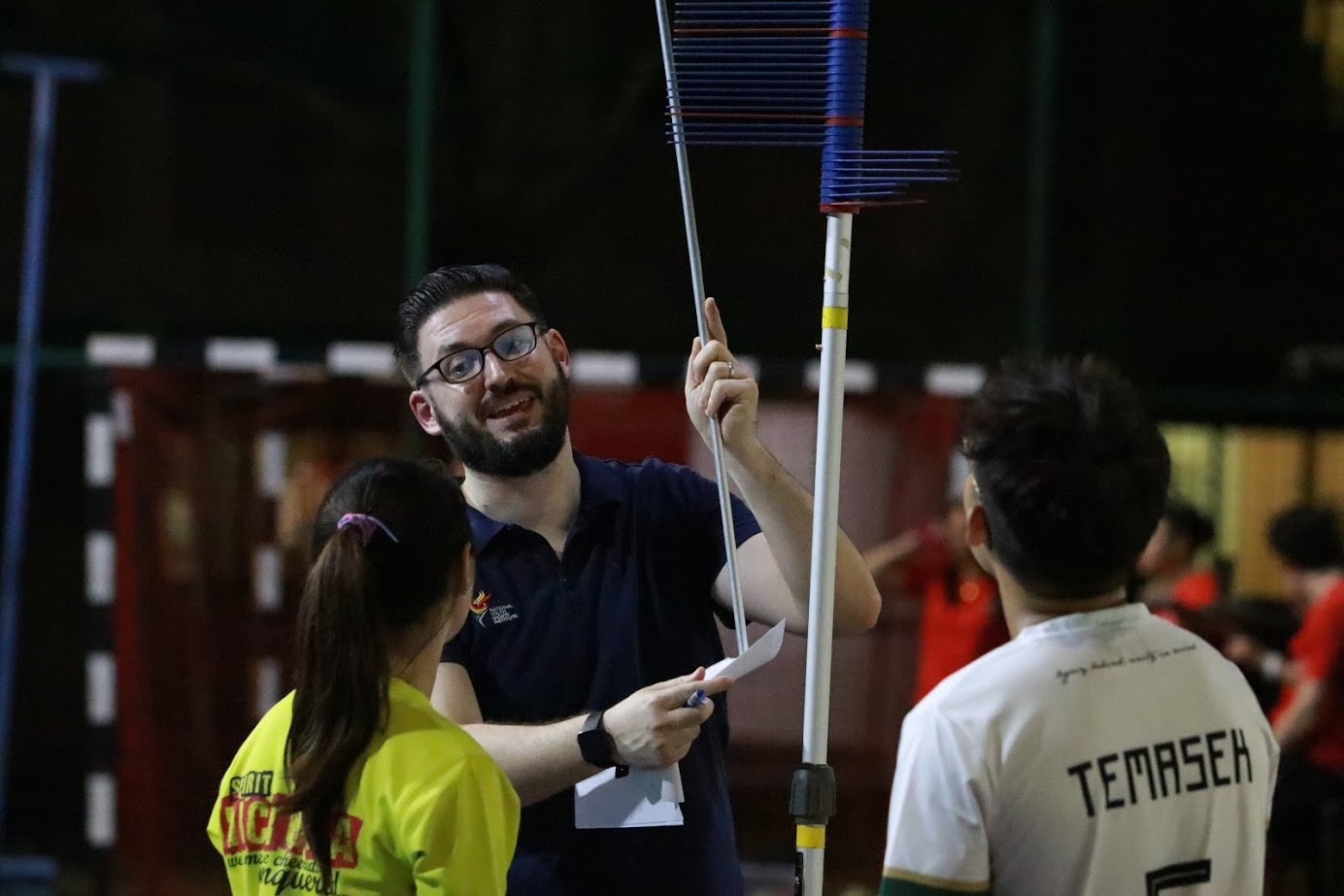 Matthew Wlyde, Head of Performance Analytics, briefs two Temasek Hall student-athletes at the vertical jump station.
National Youth Sports Institute
(NYSI Hub @ Woodlands)
1 Champions Way
Singapore 737913
NATIONAL YOUTH SPORTS INSTITUTE
5D STADIUM LANE
Singapore 397778