World University Championships Beach Volleyball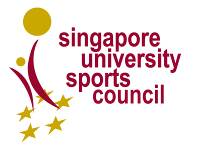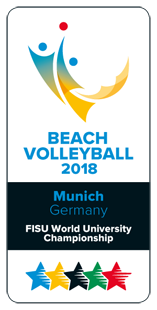 Selection of Singapore Team for the
World University Championships Beach Volleyball 2018
Saturday, 17 March 2018
9am to 12nn (Mens)
1pm to 4pm (Womens)
Sports Hub Beach Volleyball Courts
1. General Information
a. The World University Championships (WUC) Beach Volleyball will be held in Munich, Germany from 7 to 14 July 2018
b. The Singapore University Sports Council (SUSC), National Youth Sports Institute Hub (NYSI) and Volleyball Association of Singapore (VAS) is forming Singapore Team of 2 Men Teams of 4 men and 2 Women Teams of 4 women to compete in this WUC, pending Federation Internationale du Sport Universitaire (FISU) final team selection
c. Nanyang Technological University, together with SUSC, NYSI and VAS, will be initiating and facilitating the trials and selections
d. Interested athletes must send in their entry form, refer to Appendix, to Mr Chia Chin Yeh (cychia@ntu.edu.sg) by 4 March 2018
2. Eligibility
a. Any student pursuing a diploma or degree between the ages of 17 to 25 are eligible to represent their country at the WUCs. Students must be at least 17 and less than 25 years of age on January 1st in the year of the event. (for 2018, athletes must be born between the 01/01/1993 and the 31/12/2000).
b. Graduated students who have been out of a University, Polytechnic, ITE or equivalent institution not more than a year from the year of Championship i.e. those who graduated anytime in 2017 and 2018 are eligible.
c. Students based at overseas universities can be considered on a case-by-case basis.
d. Only students holding Singapore citizenship may represent Singapore at the WUCs.
3. Selection
a. Selection detail
Date: Saturday, 17 March 2018
Time: 9am to 12nn – Men
1pm to 4pm – Women
Venue: Sports Hub Beach Volleyball Courts
b. The Selection Panel shall comprise of
1. VAS national beach volleyball coach, Mr Dean Martin,
2. Mr Chen Hong Ping,
3. Mr Teo Chiek Shan, and
4. Team Manager, Mr Chia Chin Yeh
SUSC reserves the right to vary the make-up of the panel from time to time.
c. The Selection Panel will consider the athletes' physical ability, technical and tactical abilities, psychological aptitude and commitment level when shortlisting the team.
d. The training squad, consisting up to 6 men and 6 women players, shall be named after the completion of trials. The squad will be reduced to the final 4 men and 4 women players by mid-May 2018, WUC, pending FISU final team selection.
e. The Selection Panel reserves the right to add and replace the selected athletes, in the event of injuries, disciplinary issues or other unforeseen circumstances.
f. A player will be given a warning prior to being replaced so as to provide sufficient time for the player to make the required changes.
4. Player Requirements
a. Players must fully comply with SUSC, FISU and FIVB rules, regulations and policies.
b. Players must fully comply with all World Anti-Doping Agency (WADA) requirements.
c. Players must maintain a level of fitness, skill and performance consistent with the requirements of being a national representative.
d. Those selected to the training squad must make themselves available for the training sessions which may include: court-based training, friendly matches, strength & conditioning training, sport science assessments, and workshops.
e. Selected players and/or the players' educational institutions shall bear full cost of participating in this WUC, as well as the preparations leading up to it. This cost is currently estimated to be about $3,000 per player and includes expenses for coach, sport trainer, attire, travel, participation, FISU fees etc.
f. Players interested to attend the selection trials should check with their respective education institutions with regards to any available subsidies without which, the player (if selected) is required to bear the full cost.
g. The selected training squad players must each make a deposit of $500.00 to their respective educational institutions, by Friday 4 April 2018.
Deposit will be refunded if you are not selected into the final squad.
Deposit may be forfeited if you pull out of the squad after being selected.
h. The selected final squad players must each make their co-payment to their respective educational institutions, by Friday 1 June 2018.
Co-payment may be forfeited if you pull out of the championships.
5. Expenditure
a. Expenses for the athletes will be a co-payment scheme, to be determined by athletes' respective institutions and NYSI.
b. Projected Cost
| | | |
| --- | --- | --- |
| Item | Cost (EUR) | Cost (SGD) |
| FISU Registration Fee | 20 | 33.00 |
| Participation Fee (70 EUR x 8 days) | 560 | 924.00 |
| ITO Contribution Fee (Projected) | 110 | 181.50 |
| Flight | NA | 1700.00 |
| Insurance | NA | 50.00 |
| Apparel | NA | 50.00 |
| Misc | NA | 61.50 |
| TOTAL | | 3000.00 |
6. Proposed Training Schedule
The minimum requirements (March to July) are:
Disciplines

Men

Women

Strength & Conditioning (1x weekly)

Min 80% attendance/month

Court Training (2x weekly)

Min 80% attendance/month
7. Proposed Travel Schedule
| | | |
| --- | --- | --- |
| Day | Date | Details |
| Saturday | 7 July 18 | Arrival and accreditation // Trainings |
| Sunday | 8 July 18 | Trainings // General Technical Meeting // Opening Ceremony |
| Monday | 9 July 18 | Groups Stage |
| Tuesday | 10 July 18 | Groups Stage // Second Technical Meeting |
| Wednesday | 11 July 18 | Main Draw |
| Thursday | 12 July 18 | Main Draw |
| Friday | 13 July 18 | Tournament Finals day // Award Ceremony // Closing Ceremony |
| Saturday | 14 July 18 | Departure |
| Sunday | 15 July 18 | Arrival in Singapore |