Workshop 1A: The Holistic Ecological Approach in Action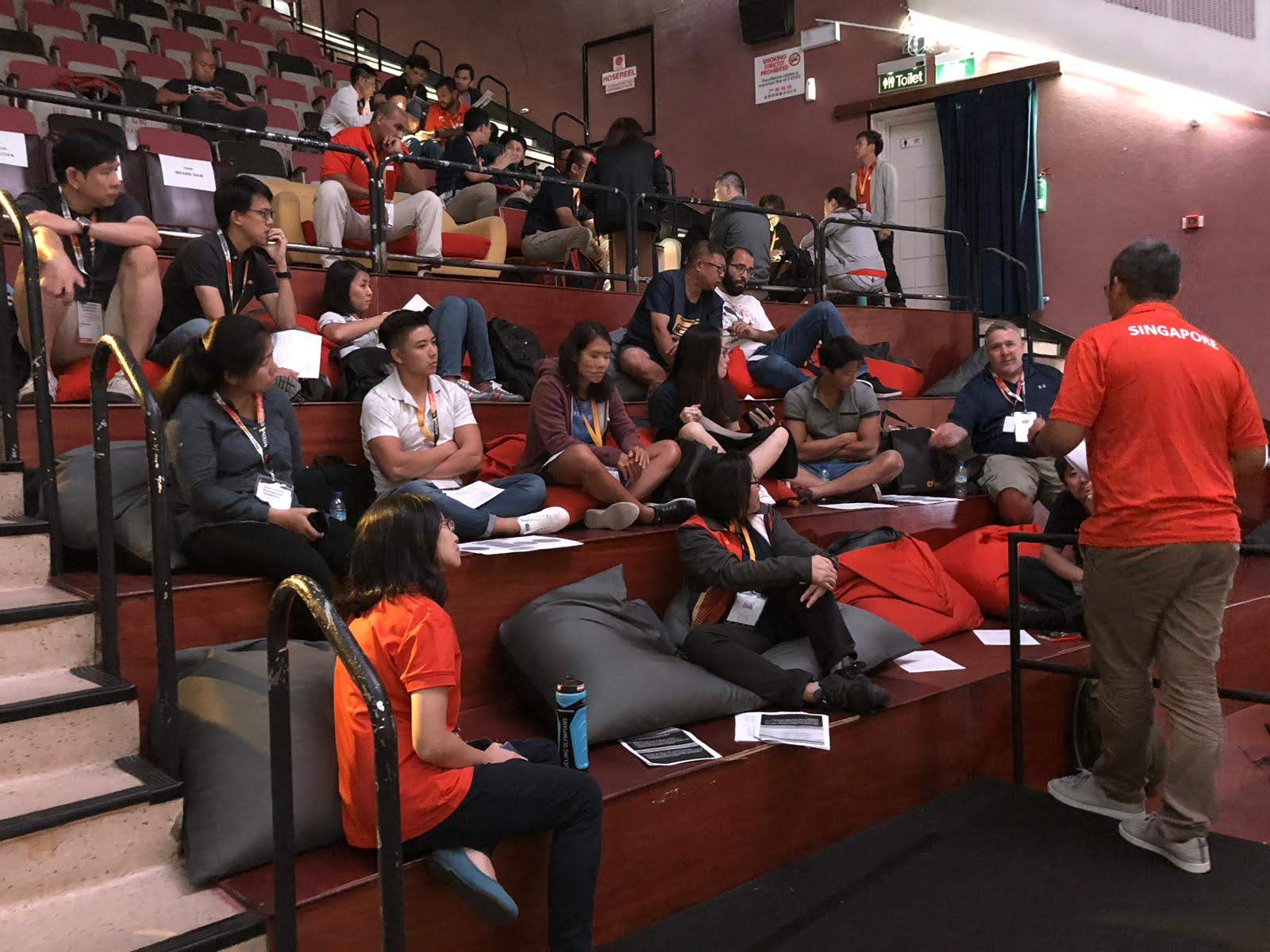 Participants in an interactive workshop conducted by Prof Natalia Stambulova.
Prof Natalia Stambulova conducted an interactive workshop where participants applied the Holistic Ecological Approach (HEA) in their own work setting to increase their awareness about cultural leadership.
The participants were broken up into 3 groups to focus on 3 topics: Athlete Talent Development Environment (ATDE) profiling, Cultural Leadership, and the Singapore's Women's Water Polo Team.
The first group had to create an ATDE profile of a volleyball youth team.
The group realised that even when the same organisation had success in two different sports, one sport had a more successful environment than the other.
"There are actually a lot of direct and indirect links that can affect their performance and environment that the athletes are in. For example, we see that they work with the NSAs but their closest contact is with coaches and teachers. So do teachers also have a big role to play in the environment?" asked one of the participants in the group.
The second group analysed cultural leadership. Participants listed out the desirable characteristics of a successful athlete, the behaviours that are indicative of these characteristics, the environment and solutions that support such behaviours.
Some shared that the behaviour to encourage among youth athletes is the continued effort to better one's performance regardless of the results. Others highlighted that the language that coaches or teachers use is critical to develop this mindset.
The third group worked with NYSI Head Coach Lee Sai Meng to analyse the National Women's Water Polo team using the HEA model.
One participant shared: "There's a lot going on in the athlete's mind. The athlete is torn between the club, schools, youth team, the athlete is everywhere. The model helps to identify where the athlete is at and identify exactly what is the big issue at hand. It makes it a lot clearer and easier to plan. This will also get the athlete to come in and prioritize what to do next."