Creating the best sport system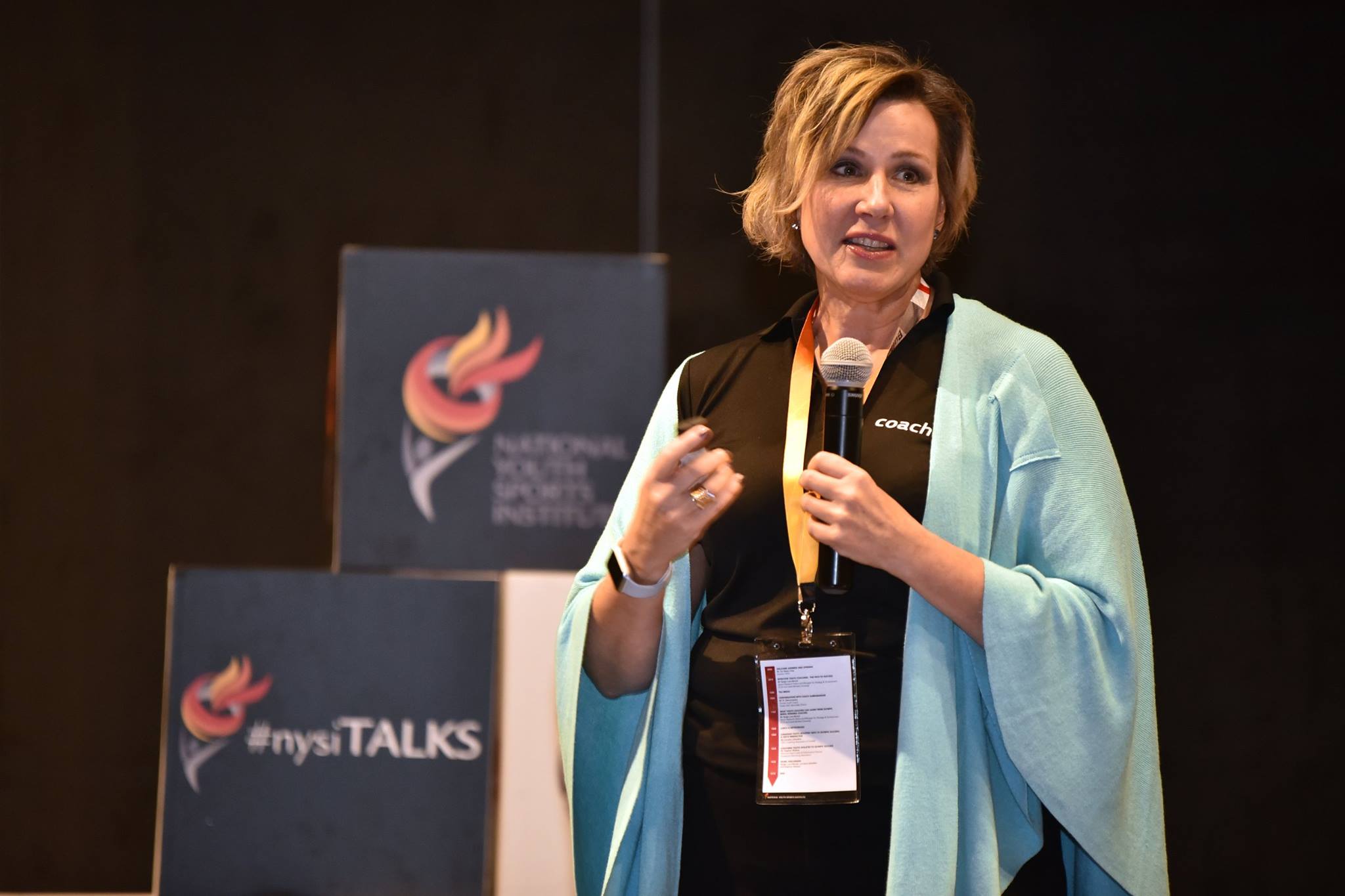 "A performing system has great coaches who are valued at every stage of development. Then, and only then, does a country have the ability to build performers and achieve success," said Ms Lorraine Lafrenière (photo), CEO of the Coaching Association of Canada (CAC).
The CAC oversees the National Coaching Certification Program, a partnership of 66 sports which trains and certifies coaches from com
munity to high performance.

Lafrenière was speaking at the Youth Coaching Conference organized by the National Youth Sports Institute which was attended by 240 participants.

She touched on ways to create the best sport system involving the best coaches working together at all stages of Long-Term Athlete Development (LTAD), regardless of sport.

Citing the Canadian Coaching Model as an example, Lafrenière said that in 2008, there was a need for change. The Canadian model was placing greater emphasis in valuing results than long term development. "The need for short term performance over long term development is such a waste. When there is an emphasis on short term achievements, problems happen," said Lafrenière.

She went on to share that for LTAD to result in competition success and increased participation, the sport environment needs to improve in five key areas – leaders, organisations, competitions, coaches, and facilities. Lafrenière added that for a child to engage in lifelong physical activity, the key is participating in multiple physical activities in the developmental years.

Lafrenière also quoted Dr Stephen Norris, Performance and Development Consultant for Hockey Canada, who said that "the rush for early specialisation and later generalisation flies in the face of the established expert opinion and evidence".

This, Dr Norris believes, completely goes against what parents understand and demand for their children's academic education. Parents accept their children studying many subjects during the first 10 years of school and gradually specializing, but when it comes to sports, they want to break all the rules in a rush towards excellence, "which of course simply becomes a rush to mediocrity and disappointment – and worse, the disillusionment and eventual drop out of their kids".

"Long term athlete development in each sport is important because at every stage of a person's development – they need stage appropriate training. So to take a 7 year old and treat them like you would a 12 year old is not emotionally or physically helpful for a child nor does it help grow that athlete into a potential athlete for that country," Lafrenière shared.

"I believe in the holistic development of the youth athlete. Sometimes we are so analytical that we overlook their holistic development. Every child needs to know that someone believes in them. That someone believes they can do more," she added.