Essentials of a youth coach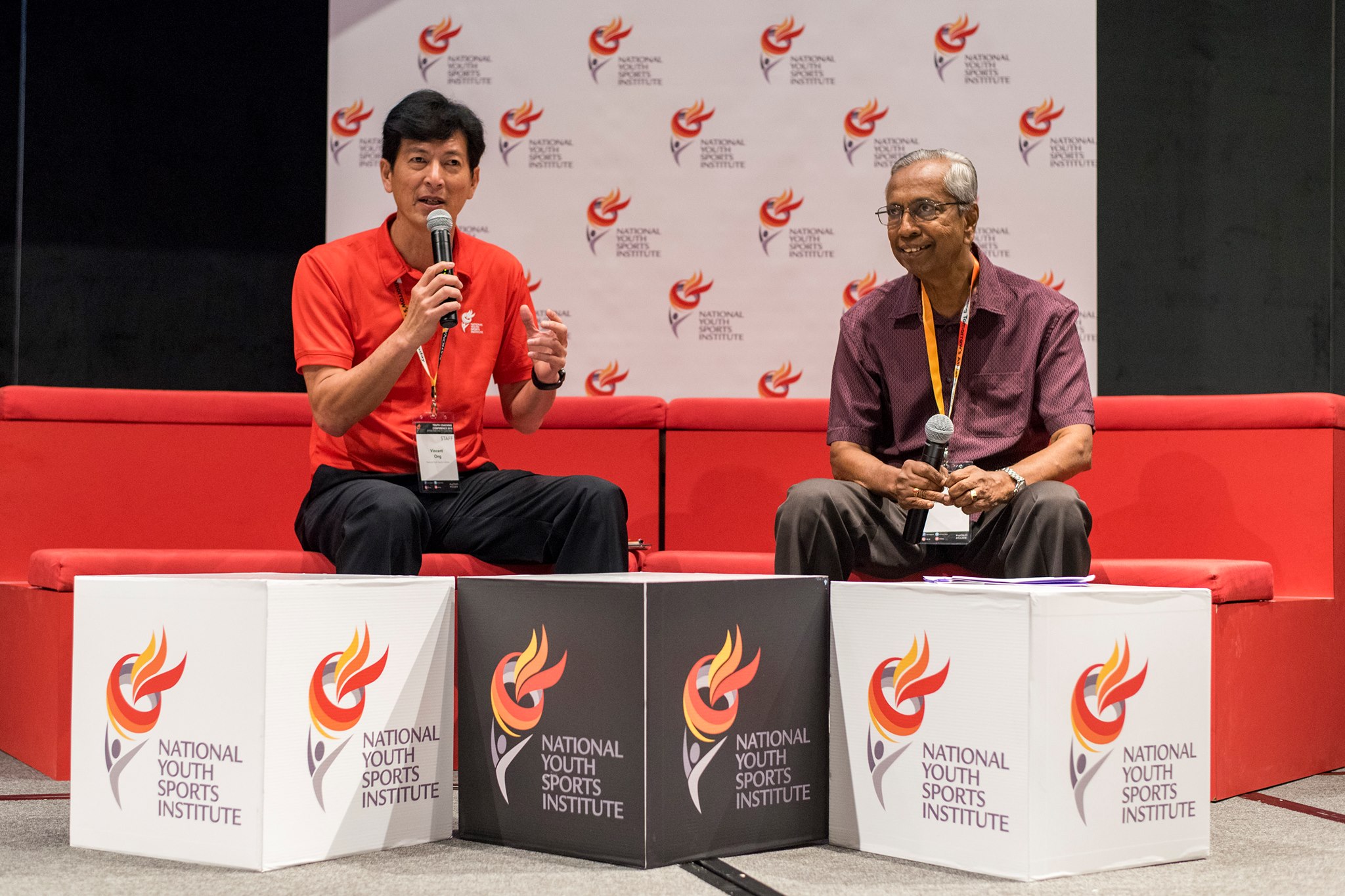 "Being caring is essential for a youth coach. You need the athletes to feel like a family. What spoils the market is when youth athletes are expected to win at all cost. That's when they stop learning and having fun," said Mr N. Subramaniam (right), a former sports coach and teacher at Cedar Girls' Secondary School.
He was speaking on the first day of the NYSI Youth Coaching Conference.
Coach M
aniam laid the foundations for hockey and track and field at Cedar Girls', and among the lives he positively influenced were national sprinters Jenny Lim and Dhana Devi Balaretnam.

Recounting a time that the Cedar Girls' hockey team lost heavily to the American School, Coach Maniam said, "Failures are also the pillars of success. When we met them again, we managed to draw with them."

He also emphasised sportsmanship to his players. He recounted a hockey match where the defender dropped her stick and one of his players stopped to pick it up and return it to her, before taking a shot.

"The most important thing is to seek feedback. From there, we can better tune the programme. A coach also has to establish relationships with their athletes," said Coach Maniam.
Essentials of a youth coach
National Youth Sports Institute
(NYSI Hub @ Woodlands)
1 Champions Way
Singapore 737913
NATIONAL YOUTH SPORTS INSTITUTE
5D STADIUM LANE
Singapore 397778