Ahmad Huzaifah Overcame Fears to Win Debut Bronze at 2017 SEA Games with NYSI Support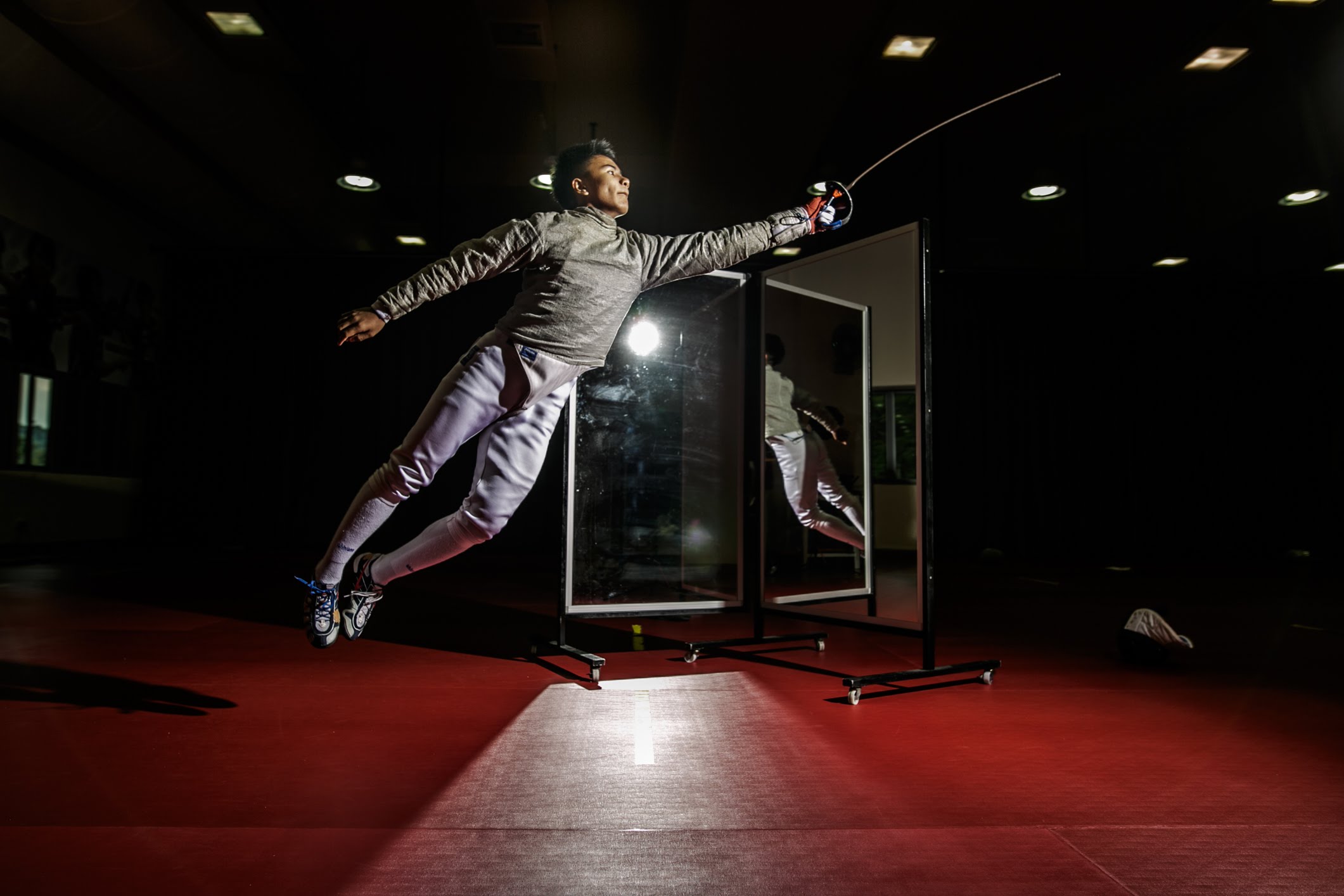 Photo from Singapore Sports School
Fencer Ahmad Huzaifah, 17, overcame his fears and went on to win a sabre bronze medal on his debut at the 2017 South-east Asian (SEA) Games.
Supporting him in the 10 months leading up to the Games was Dr Harry Lim, NYSI Acting Head of Psychology. "Dr Harry helped me prepare my mental game leading up to SEA Games. Through mental exercises, he helped me clear my doubts and not overthink. This helped me remain more focused on my fencing. Dr Harry also helped me better manage my expectations and I learnt to be more calm as a result," said the teenager who is currently studying for a Diploma in Sports and Leisure Management jointly-offered by Singapore Sports School and Republic Polytechnic.
"Setting goals, building consistency, and getting him to be more confident in his ability," recalled Dr Harry about the support he gave Ahmad. "Ahmad is starting to realise the importance of these factors in relation to his performance. I feel happy for him and especially his coach, with whom I worked very closely to deliver the outcomes."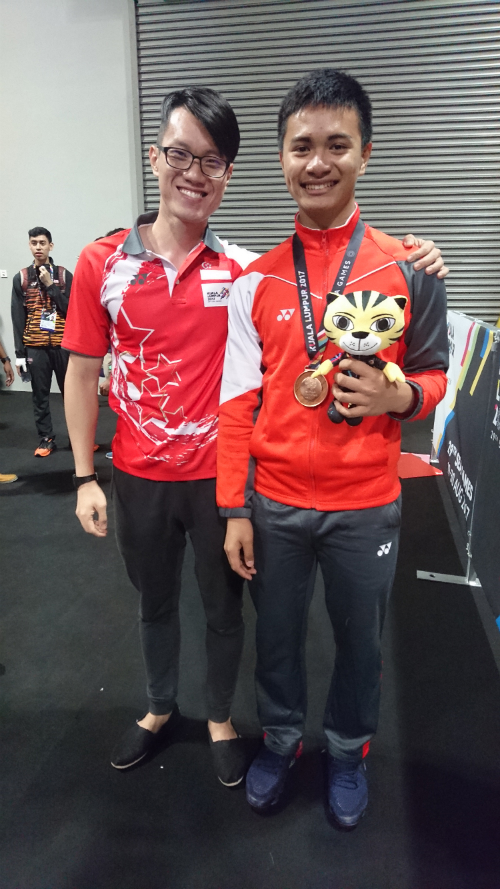 Dr Harry (left) with Ahmad and his SEA Games bronze medal.
Ahmad also trained with Jason Gregory, NYSI Strength and Conditioning (S&C) Specialist.
"Jason helped me tremendously in improving my physical conditioning. Poor fitness and agility affected my fencing performance as it hindered quick movement. Through Jason's training plan and motivation, I became physically stronger and more determined," said Ahmad.
"We designed a programme specifically for him based around explosive power," said Jason. "I had been working with him for five years and I knew where he started, where he was, and where he needed to be. He is talented and a physically very capable athlete. I was ecstatic for him when he won the bronze."