Lau Ywen Came Back from Injury with NYSI Support to Win 2017 SEA Games Gold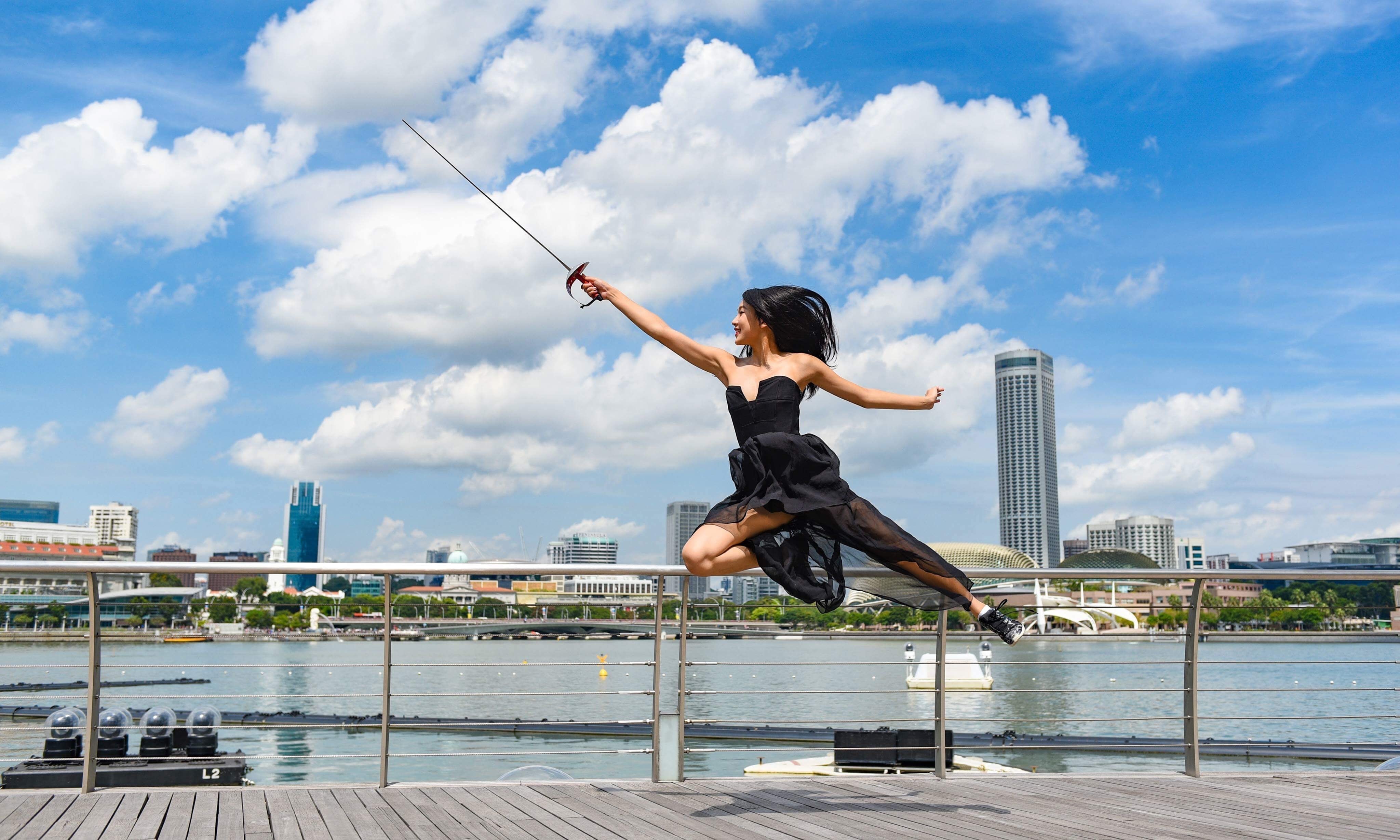 Photo by Sylvia Lin
In early 2017, Lau Ywen sustained three hairline cracks in her lower back. As a result, Ywen could not de­fend her sabre title at the 2017 Junior and Cadet World Championships. Her 2016 victory was historic – it was the first time a Singaporean had won a world fencing title.
An NYSI team of strength and conditioning (S&C) coaches, physiotherapists and performance analysts assessed her injury and developed a rehabilitation and strength training programme targeting her weak posterior chain muscles (lower back, glutes and hamstrings).
Two months after she was diagnosed with the injury, the 17-year-old United World College of South-east Asia (UWCSEA) student started a weekly training programme with NYSI in April 2017.
"We decided to come to NYSI because not only does it target youth athletes, NYSI knew how to help me improve in my sport," said Ywen after one of her thrice-weekly sessions at NYSI.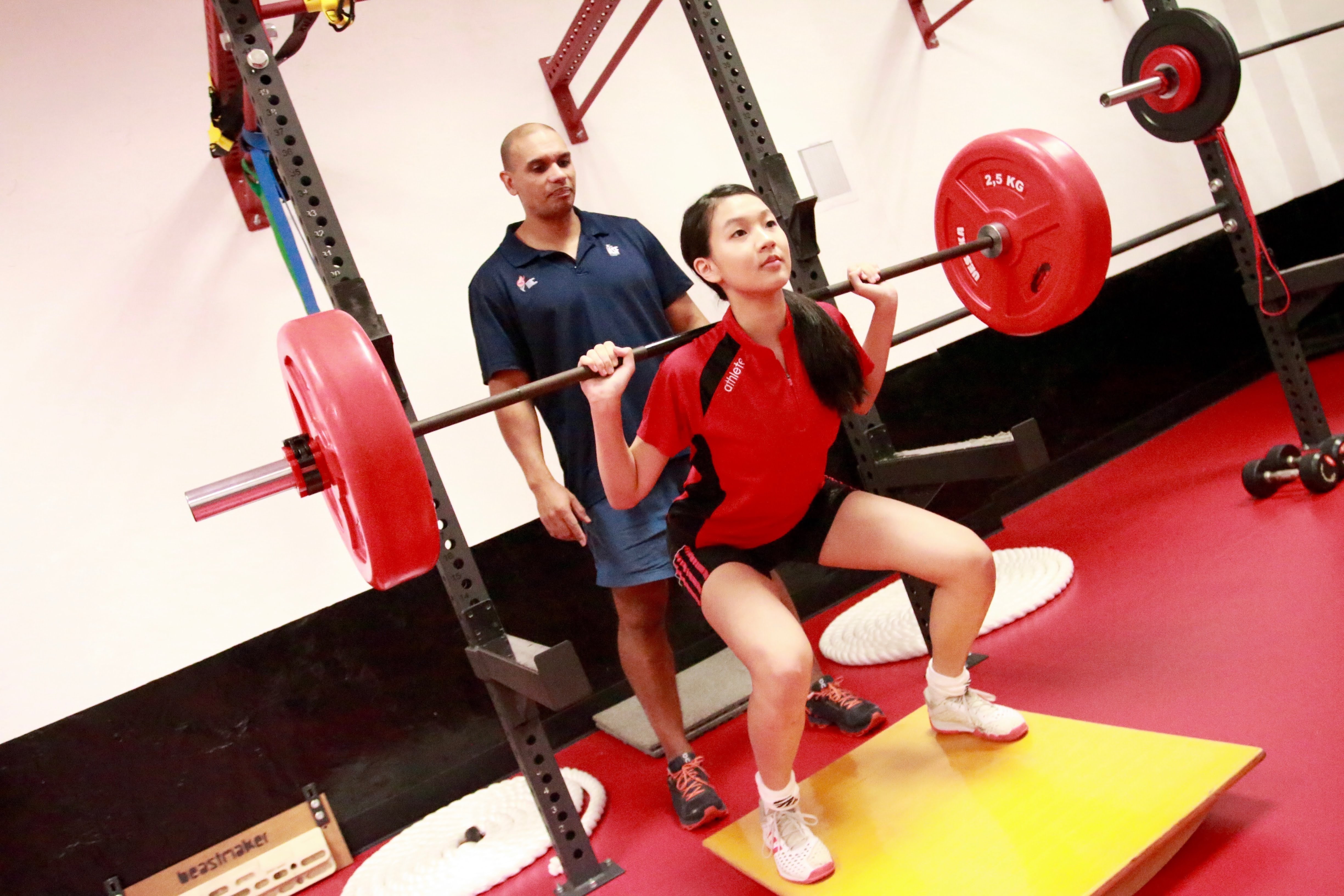 Lau Ywen training with Mr Quintin Roman, NYSI Head of Strength and Conditioning.
Working closely with the NYSI Head of S&C, Quintin Roman, Ywen said the training sessions have made her a lot stronger and strengthened her lower back, making her more stable.
"Quintin really cares about the ath­letes. When we don't perform well, he'll genuinely let us know how to improve. It really motivates me to do better and push myself harder to improve in my form, and sport," said Ywen.
"Ywen is a very smart and intelligent fencer. She understood the importance of S&C in the rehab process and ultimately in enhancing performance. As such, she was very enthusiastic and positive about the plan we had for her. In training she has a good work ethic and is self-driven," said Quintin.
"She also understands that she needs to embrace the process by taking ownership and responsibility of her own rehab by doing the little things well – sleep as the best form of recovery, good nutrition, stretching and trigger ball, foam-rolling homework daily. Training does not end when she walks out of the gym," added Quintin.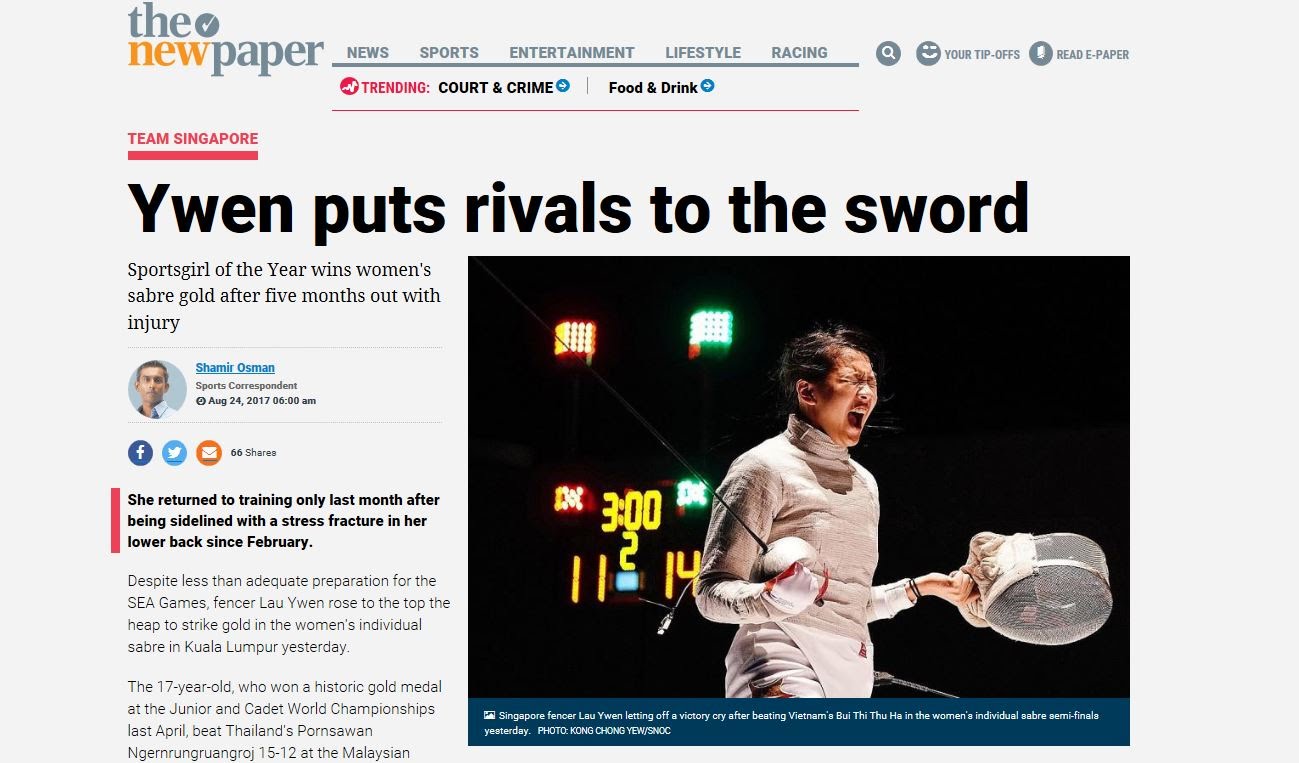 After making a recovery, Ywen went on to win a sabre gold at the 2017 South-east Asian Games in Kuala Lumpur.
"I really felt very, very happy for her, considering where she was in April and then what she achieved in 2017. It's also a testament to the good team of professionals we have. Her success is also our success. There's still a lot of work ahead for us. She's not the finished product. We are only at the start of the journey. I'm very pumped and look forward to continuing the journey in her development," said Quintin.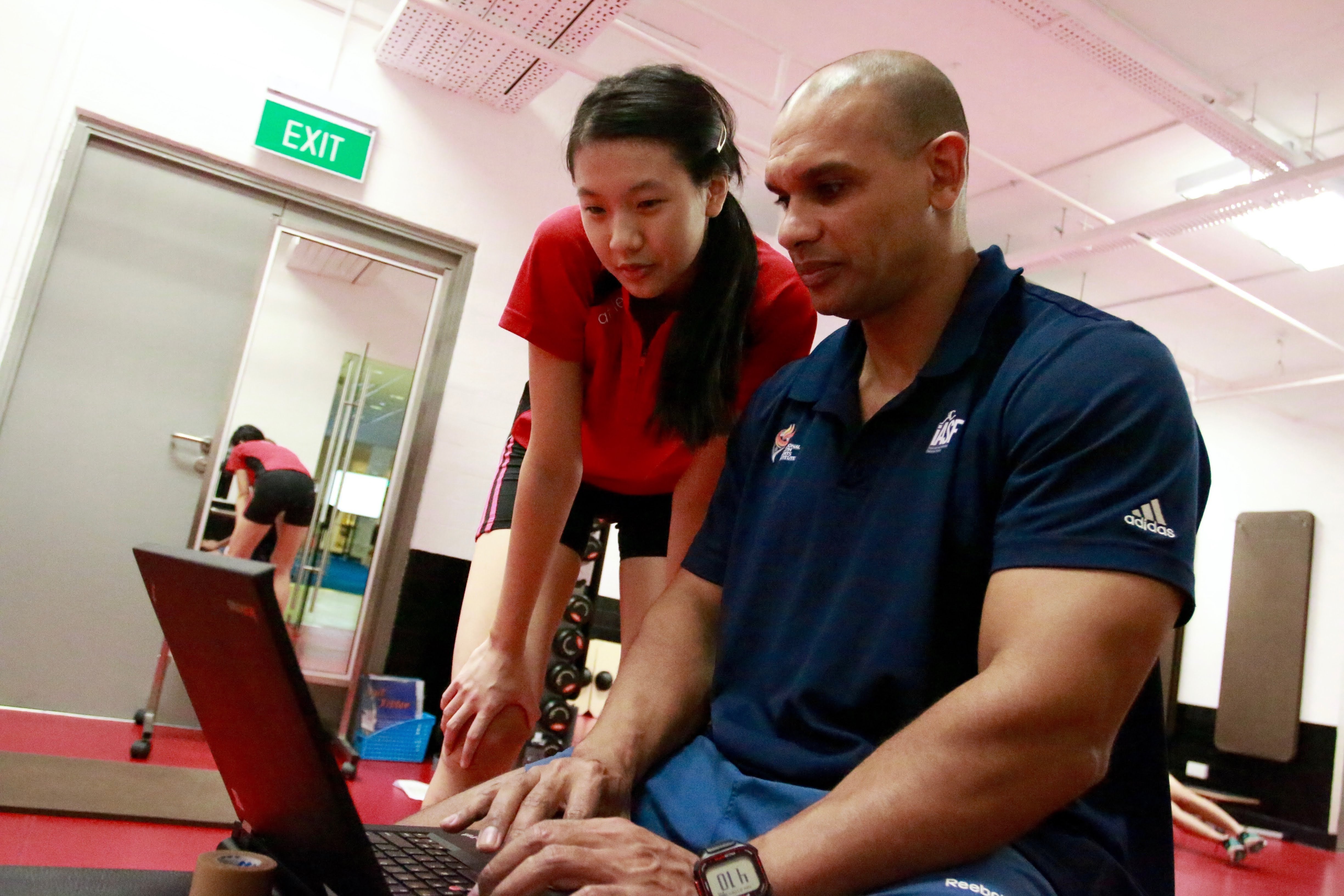 Lau Ywen going through her training programme with Mr Quintin Roman, NYSI Head of Strength and Conditioning.
"What makes NYSI stand out is the way they deal with athletes. They are so focused with youth athletes' growth and development. We aren't full-time, professional athletes. We also have to juggle school and training. The NYSI space allows me to do school work, rest, and train, all under one roof!" said Ywen.