NYSI Supported MOE to Identify 1,000 Talented Primary School Youth Athletes for Junior Sports Academy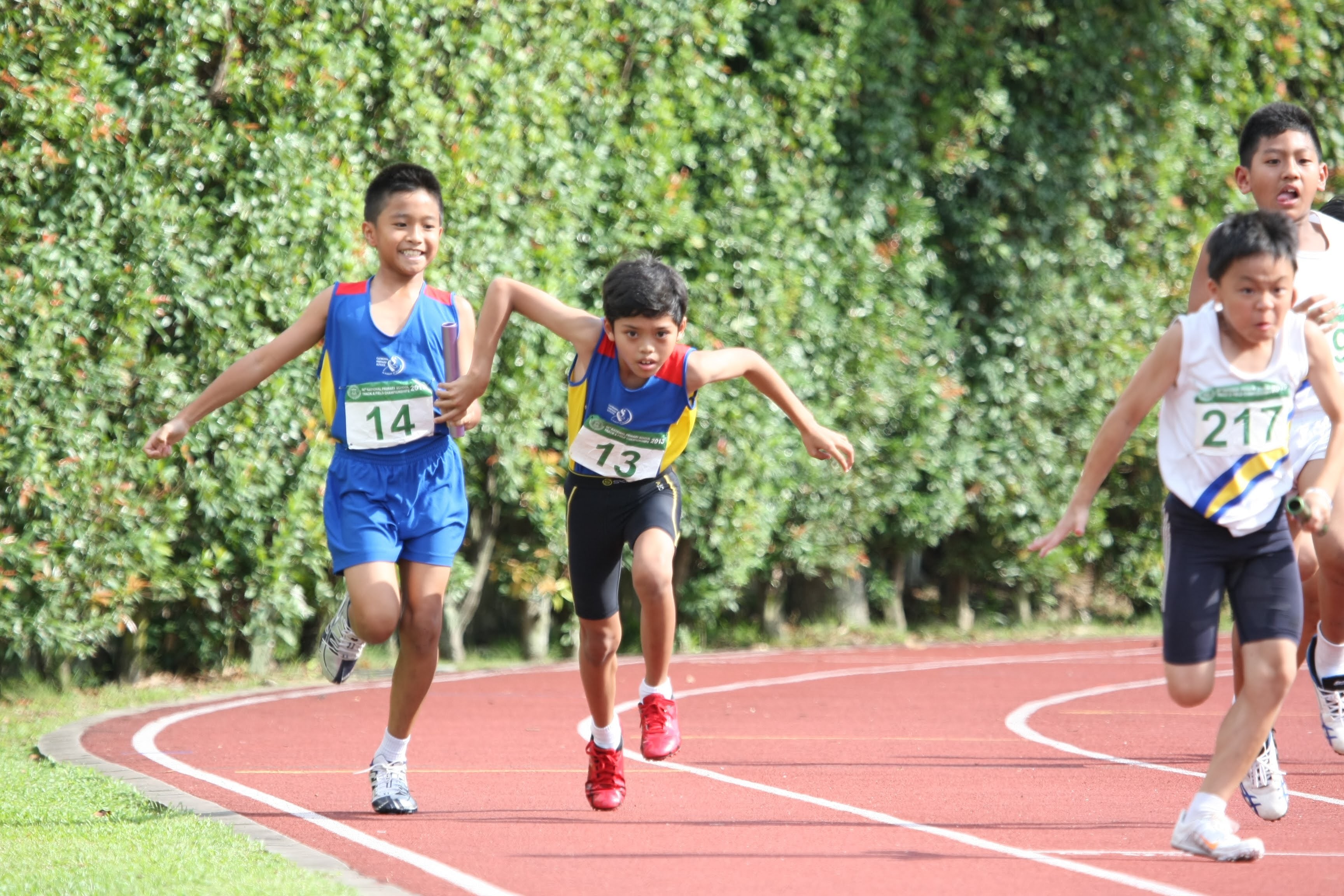 Track and Field is one of the sports offered in the two-year JSA programme.
Since 2016, NYSI has worked with the Ministry of Education (MOE) to ensure that the chance to learn and play sports does not elude physically talented primary school children just because their parents cannot afford it.
"The Junior Sports Academy (JSA) is a good platform to detect talent and help us identify young student-athletes who have the potential to excel in sports. Furthermore, the JSA is a broad-based exposure programme that develops a variety of skills that will help development," said Dr Esther Chia, NYSI Head of Talent Identification and Development (TID).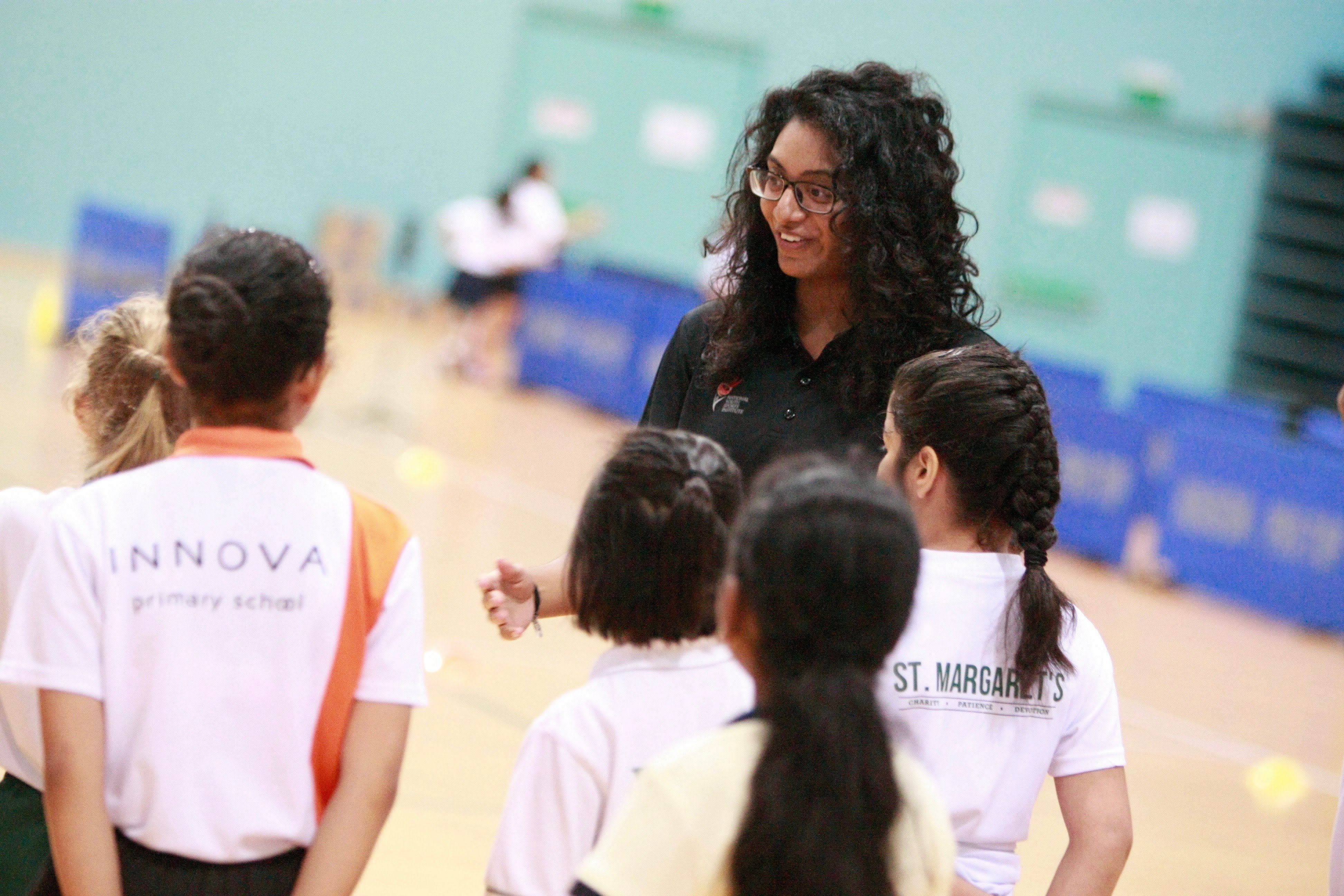 Jeevita Pillai of NYSI briefing primary school student-athletes during the JSA selection trials.
Since 2016, NYSI TID have worked closely with the Physical, Sports & Outdoor Education Branch (PSOEB) of MOE.
In 2016, NYSI TID tested approximately 4,000 primary school youth athletes through the JSA selection trials and 1,000 youth athletes through the JSA sports modules. In 2017, TID reached out to another 4,000 more youth athletes.
Nominated by either their parent or teacher, the youth athletes were tested on speed, agility, coordination, balance, and power. 500 of the best movers from each batch of 4,000 were then chosen to join the two-year JSA programme.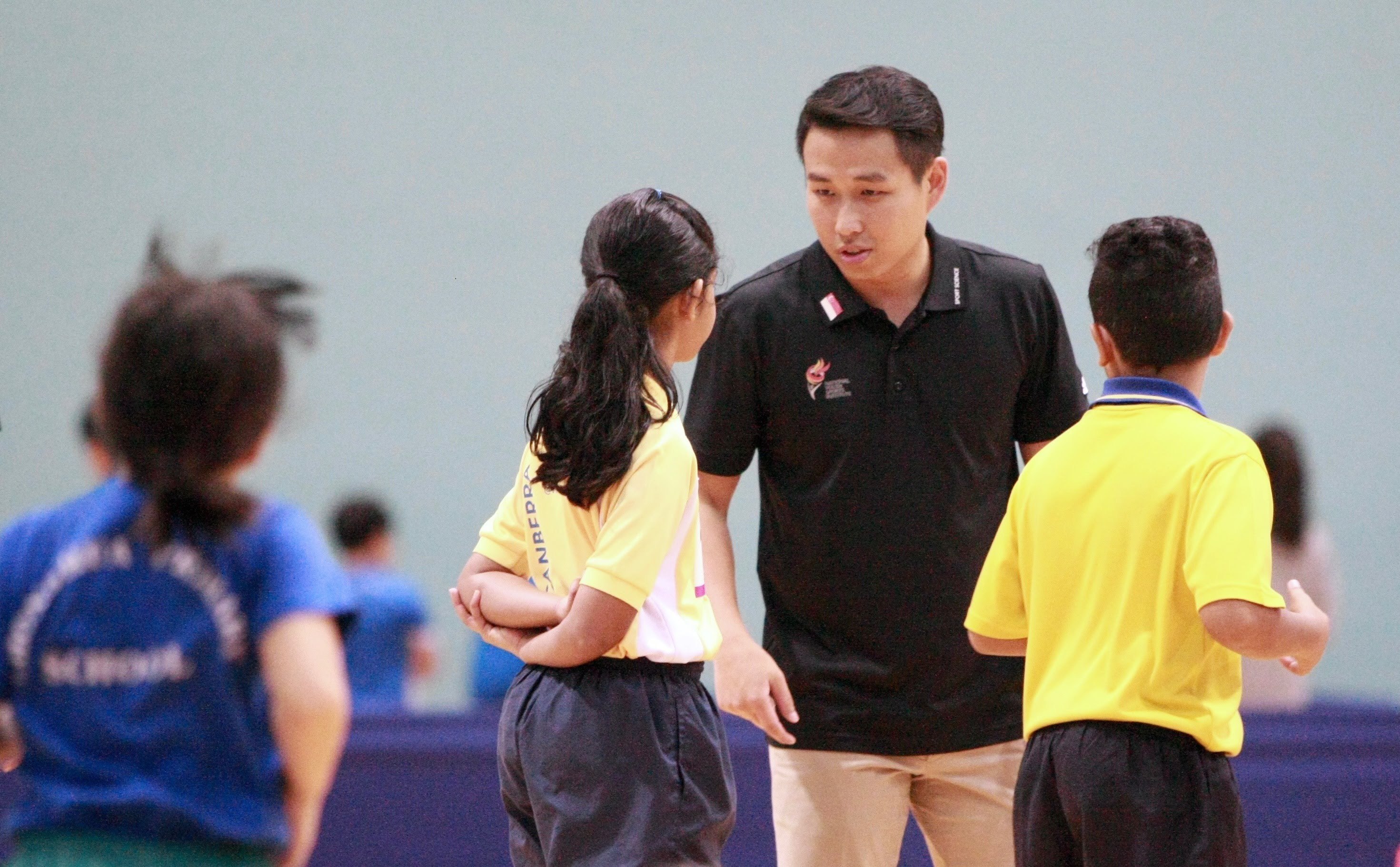 Ivan Ee of NYSI answering the questions of some primary school student-athletes during the JSA selection trials.
Mrs Tan Chen Kee, MOE Divisional Director of student development curriculum, told The Straits Times (First batch of student-athletes under MOE's revised Junior Sports Academy programmes graduate; May 20, 2017) that she believes the partnership with NYSI will open up the JSA programme to more students and provide greater depth to the modules.
"Apart from having more sports (in the future), we also want to deepen the students' exposure to the different sports and build in sports education as well," said Mrs Tan in The Straits Times.
"Mental resilience and self-management are some of the skills they pick up in sports, and we also want to help the kids learn to transfer what they pick up in the sport to the other aspect of their lives."
During the two-year JSA programme, youth athletes choose a sport from each of the following categories: General Sports (Gymnastics, Track and Field, Sailing, Swimming, Taekwondo, Wushu), Territorial Invasion Sports (Basketball, Flippaball, Floorball, Football, Netball), Net- Barrier Sports (Badminton, Table Tennis, Tennis, Volleyball), and Target Sports (Shooting, Fencing, Bowling, Softball).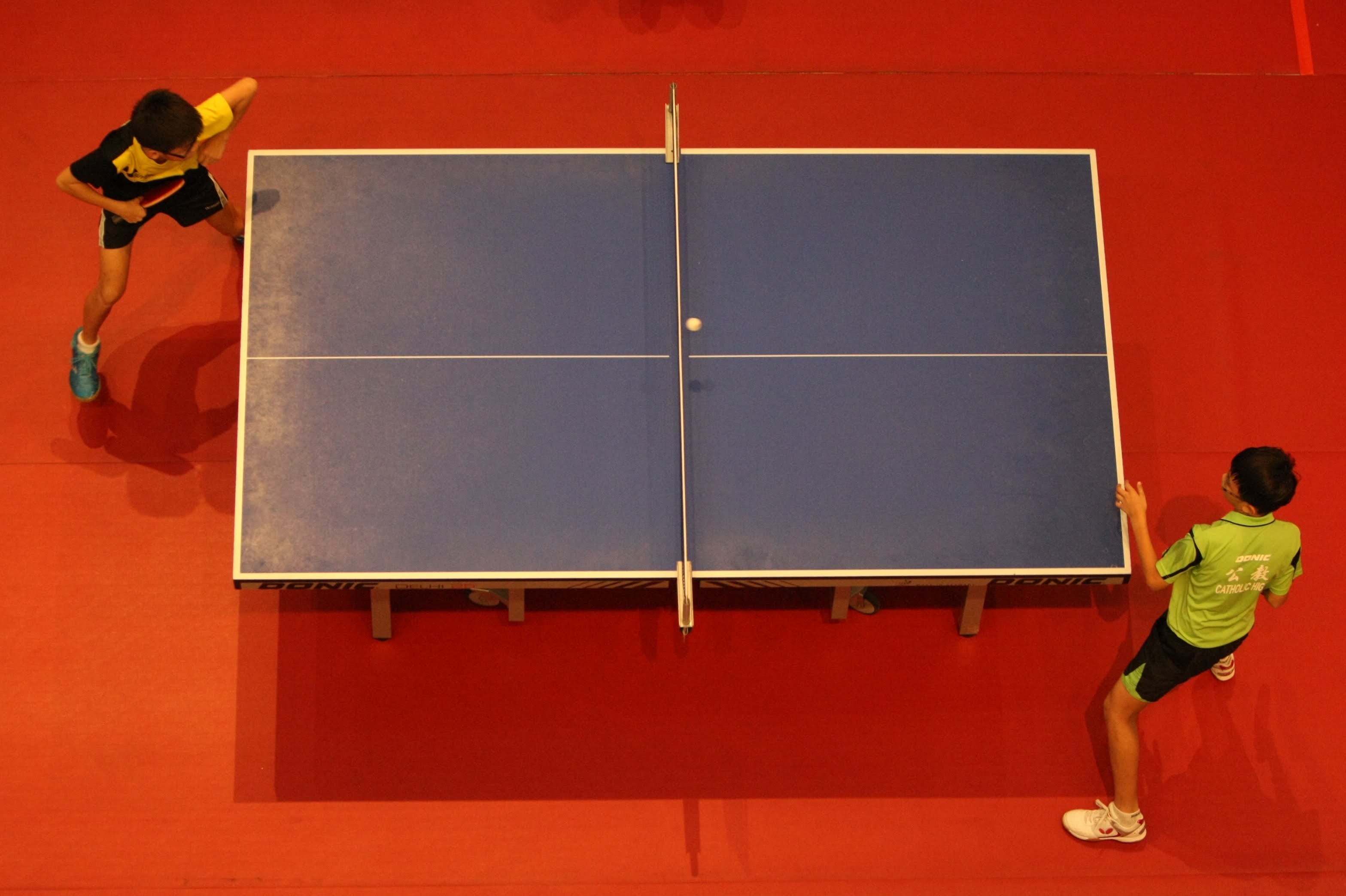 Primary school student-athletes can choose Table Tennis as one of the sports in the two-year JSA programme.
"This multi-sport approach helps the youth athletes to explore, discover, and develop their areas of interest and strengthen their overall physical ability. It also gives us an opportunity to test certain concepts in youth athlete development to accelerate the progress of a student-athlete," said Dr Chia.